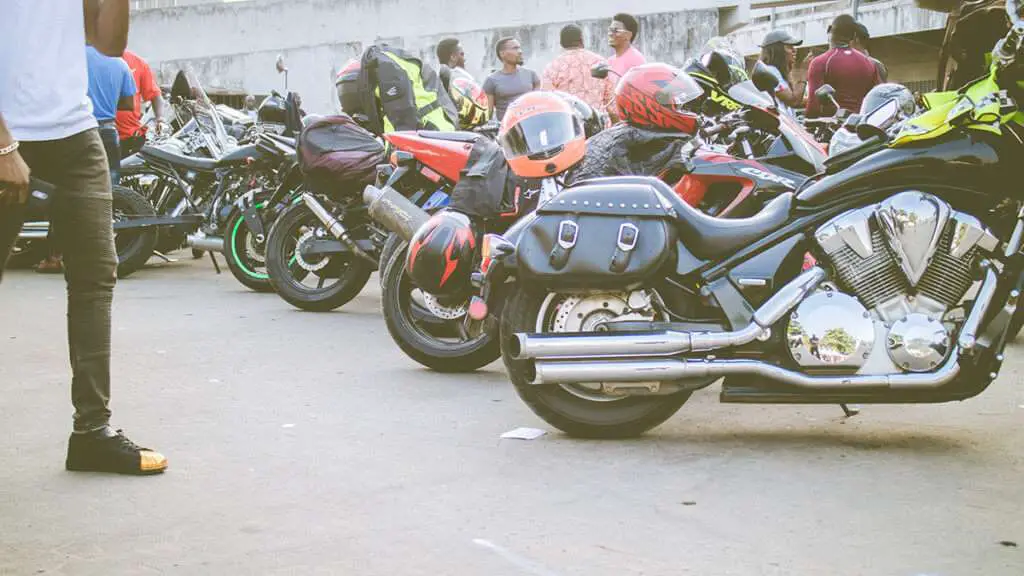 Before we bought our first motorcycles, we discovered that there was a lot more to getting started with a motorcycle than just choosing a bike – there's a whole world of accessories and gear out there, and it can be challenging to figure out which products and styles will be best for you.
The accessories you need will depend on what kind of rider you are and how and where you ride – going off-road or sport touring requires an entirely different set of gear than daily commuting on smooth city streets. 
This site brings together existing reviews and new reviews for almost every motorcycle accessory out there so you can feel more informed and confident about buying the right accessories for your bike and your way of riding.
You'll find product reviews, product comparisons, and video reviews to give you the most comprehensive and in-depth information about what's out there and what's good and bad about it. Most of the scoop comes straight from the people you should trust the most – real-life riders who've bought and used each accessory, not just the companies that sell them.
That's why we love reviews – we want to hear insights you can only get from riding with new accessories firsthand, not just fancy words in a catalog. How does a leather boot feel different from a microfiber one? Which helmets will best fit your big (or small!) head? Does the latest, greatest Bluetooth headset actually let you hear a phone call clearly over the noise of a bumpy road and a big engine? Most importantly, which gear will survive a crash, and help you survive it too?
Don't trust the noise and the hype; sometimes the best products for your bike are the old (and cheap!) classics, not the flashy new gear with the terrifying price tag. Reading up on accessories before you buy is the best way to get the most from your money and from your riding experience, and the best way to keep your bike in top shape for a long time for less cash.
So jump in, and find out everything you've ever wanted to know about motorcycle accessories and gear with our reviews, comparisons, and videos!