The Perfecto Cigar is a cigar with a name that is partly self-explanatory. The beautiful shape of the cigar- its closed foot, bulging midsection and tapered head- make it among the most unique in the world. Designed by the most experienced cigar rollers with a degree of patience only decades of practice can instill, the Perfecto is one of the most enjoyed cigars by casuals and enthusiasts alike.
But why did we start an article on motorcycle jackets with a paragraph about a cigar?
Because the first motorcycle jacket in history was named after the Perfecto cigar. 
Irving Schott, a Russian immigrant, designed the Perfecto motorcycle jacket for Harley Davidson back in 1928. Being Jewish, he knew that the unfortunate anti-semitism of the time period meant he wouldn't sell a lot of garments with the name 'Schott' on them. So he named the jacket after his favorite cigar.
And boy did it sell well.
Just like a lot of other fashion trends that emerged during the Roaring Twenties, the jacket was inspired by the Great War which preceded its inception a mere decade ago. The design of the bomber silhouette adorned by German fighter pilots with the lancer front reinforcement proved to be very attractive.
Ever since their inception when they were spotted on the backs of Harley riders, Perfecto jackets grew in popularity. And their popularity exploded in the U.S. in the 50s when the jacket was seen worn by cultural icons such as Marlon Brando in The Wild One. In the 80s, the jacket found further adulation in a global audience through fashion icons such as Jean-Paul Gaultier.
Of course, by then the variety of motorcycle jackets extended far beyond the original. But the origins of the motorcycle jacket alone are indicative of the reason for their massive popularity.
Masculine. Sleek. Powerful, even. Three of these words, among many others, convey the type of emotions very few articles of clothing can when adorned.
That being said, modern motorcycle jackets give credence to a lot more than aesthetics alone. Quality jackets help you deal with everything from braving the weather to braving most crashes to braving most social situations where you can compensate for your awkwardness in social settings by hiding behind the leather. And we're only partly kidding about the last one.
Which is why despite their hefty price tags, motorcycle jackets can be worth it. For reasons we're going to explore in this article. 5 reasons in particular.
5 Reasons Why Motorcycle Jackets Are Worth It
1. Safety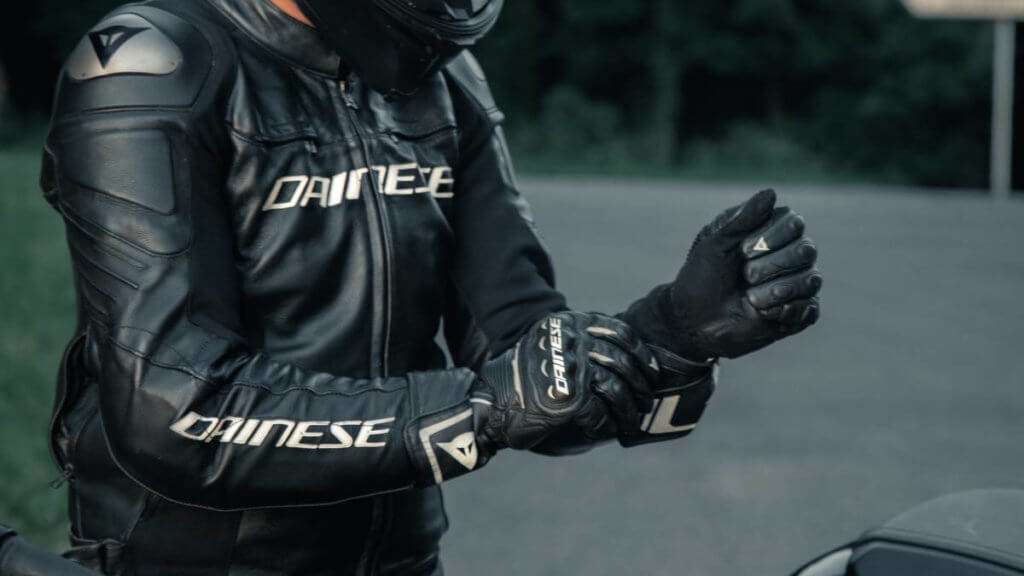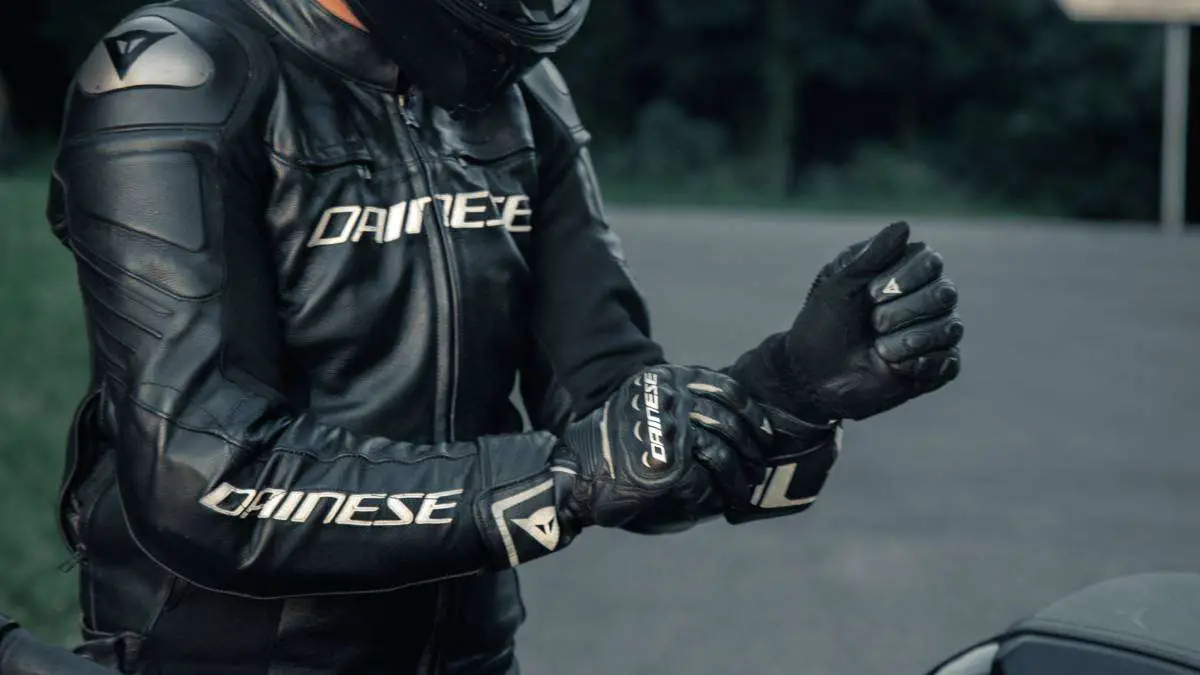 According to studies, most motorcycle crashes take place at speeds slower than 35 miles per hour. Which makes sense, considering that most of us ride to go on long tours or get to work, not to give Valentino Rossi a run for his money.
Not every crash begets the need to be equipped with the toughest body armor with a level 2 CE rating.
This means that a motorcycle jacket will suffice so long as you aren't revving down the highway with Valentino Rossi living in your head rent-free.
Why?
Researchers at the Institute of Forensic Medicine in the University of Munich discovered that on average, injuries sustained by motorcyclists were mitigated much better with motorcycle clothing (of which jackets comprise the majority). Specifically in the following ways:
Duration of hospitalization diminished by 7 days
Disability to work and school by 20 days
Occurence of permanent physical defects reduced by 40%
Furthermore, when these statistics factored in the 30% of protected riders who were left completely unscathed due to the motorcycle clothing they wore, the statistics listed above were reduced even further to 15 days for the duration of hospitalization, 45 days with respect to disability to work and school, and 60% of the occurrence of permanent physical defects.
Obviously, how much protection you can get out of your jacket is also subject to the reinforcement and modification of your jacket.
The lightest but least impact absorbing jackets have barely more than a couple layers of Polyethylene.
But some jackets come with flexible armor that also hardens on impact.
On the other hand jackets like the Alpinestars GP Pro come with elbow armor, sliders, stretch panels- the whole 9 yards.
But the bottom line is that you're much better off riding with motorcycle jackets than without.
2. They Keep You Warm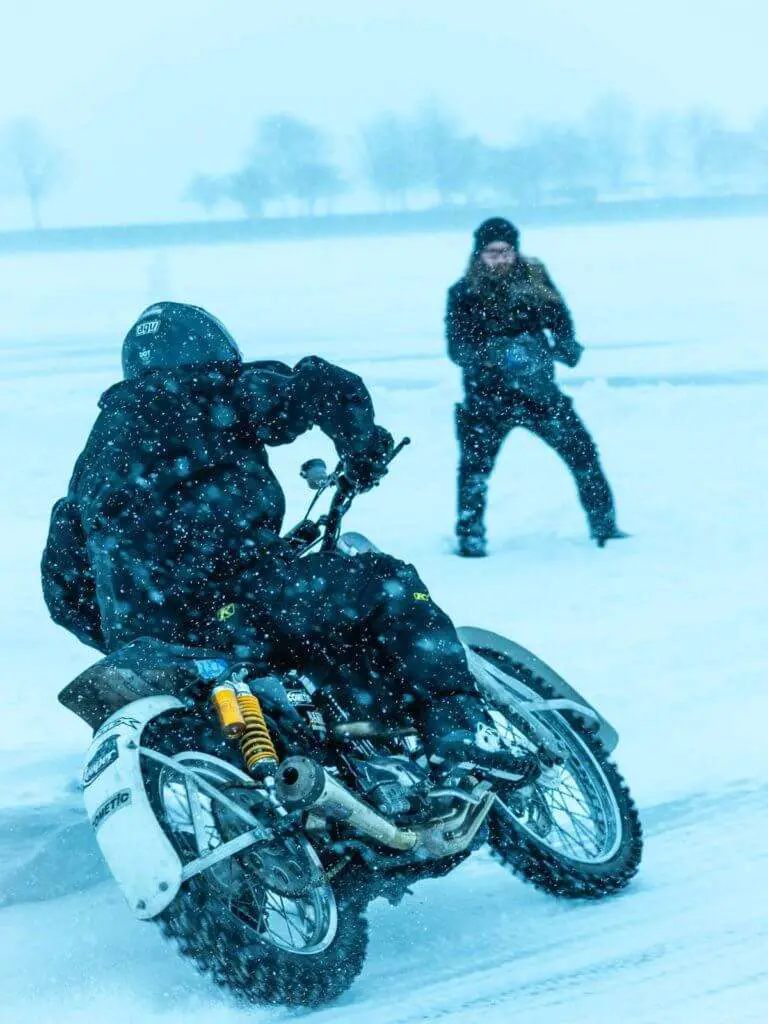 Some of you think storing your bike in your garage during winter is for pansies and would rather ride all year round. 
And we admire your dedication to riding, despite your strange penchant for risking frostbite. Some of the most badass bikers I've ever met were from Minnesota. If you want to join their ranks, a jacket is a must-have.
Winter jackets- usually made of leather- are heavily insulated to keep in as much of your natural body heat intact. They also come with a removable liner for changing weather conditions.
Furthermore, these jackets also come with materials and construction to keep out all moisture- which we know exacerbates the cold. 
For this reason, winter motorcycle jackets are often longer than their summer equivalents that range from as high as a run-of-the-mill parka to all the way down to the thigh. The perfect jacket comes with the extra length to keep all of you dry.
In the same vein, the jacket should seal at any points where moisture can enter- especially the wrists, the waist, the neck, and zippers. Be aware of the types that come with adjustable flap-style closures around the collar- you don't want water running down your neck when riding. 
3. You Can Wear Them Anywhere
Admit it-most of the safety gear we wear won't fly in most social settings. When wearing your helmet, you have to ask the bartender if he doesn't mind keeping it behind the counter. With gloves, you have to unstrap and unbuckle them before you remove them and keep them in your saddlebag. When wearing leather pants, well, there are only so many rave parties you can go to.
Save for your boots, motorcycle jackets are the only things you can wear looking cool on your bike with your hands on the handlebars while also looking cool at the bar with your hand holding a beer mug. In fact, more non-riders wear motorcycle jackets than actual motorcycle riders.
Very few everyday clothing accessories have an overlap with protective gear the way motorcycle jackets do. And when you ride as much as we do, the amount of time you save for each time you don't have to change into something else is a lot when compounded.
4. They Look Incredibly Cool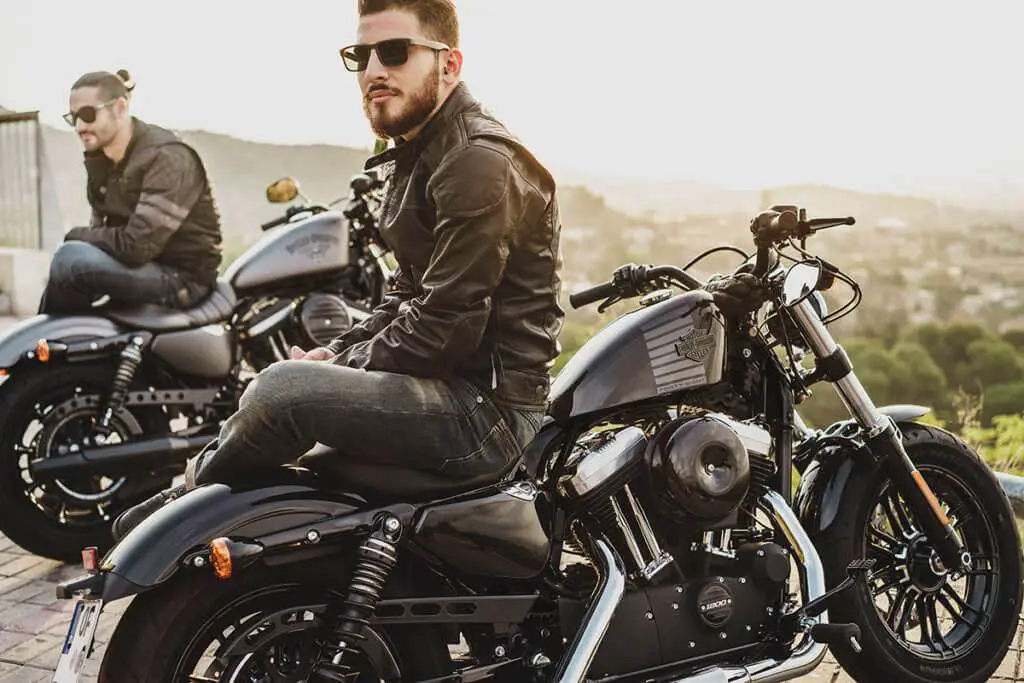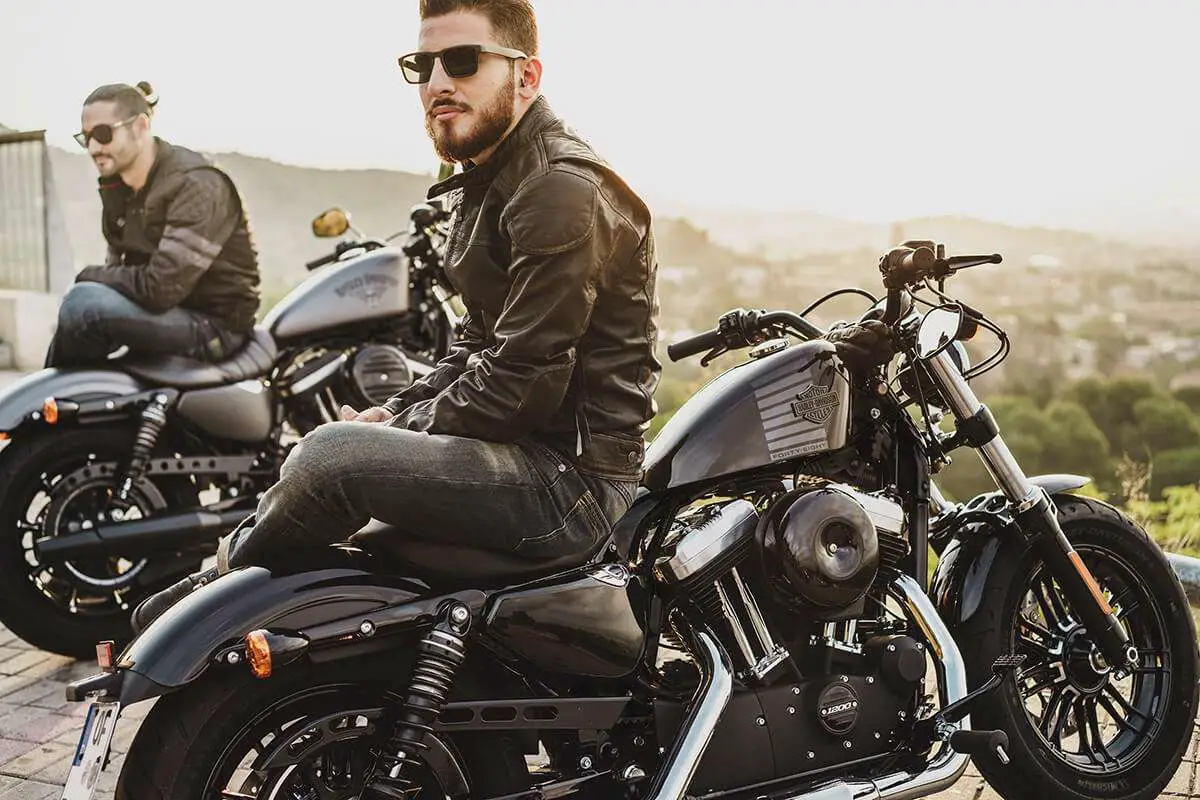 We talked about motorcycle safety in the first point, and how while you should always gear up as much as you can, you can get away with a motorcycle jacket in most situations that don't involve high speeds.
That small compromise in safety that we make to ourselves, without a doubt, is because of how cool motorcycle jackets look.
James Dean has been making ladies swoon ever since Rebel Without A Cause, and that movie came out 65 years ago. And the fact that you were able to recognize an example from 65 years ago is a testament to the beauty of the motorcycle jacket in and of itself.
In a world where each and every aspect of your life is subject to increasing scrutiny by other people over social media, where technological advancements have made life increasingly routine, where you have an ever present sense of FOMO due to having access to a lot of things you like but rarely love- these jackets are a historical reminder from a time more honest. 
That raw, authentic feel you get every time you slip your jacket on as you lift your leg over to the other side of your motorcycle isn't just you sensing things that aren't there. It's you being aware of one of the few true freedoms you have left- and while we're at a loss of words to describe what that feels like, we know that one of the ways it shows is in the form of your motorcycle and riding style.
5. There's Something For Everyone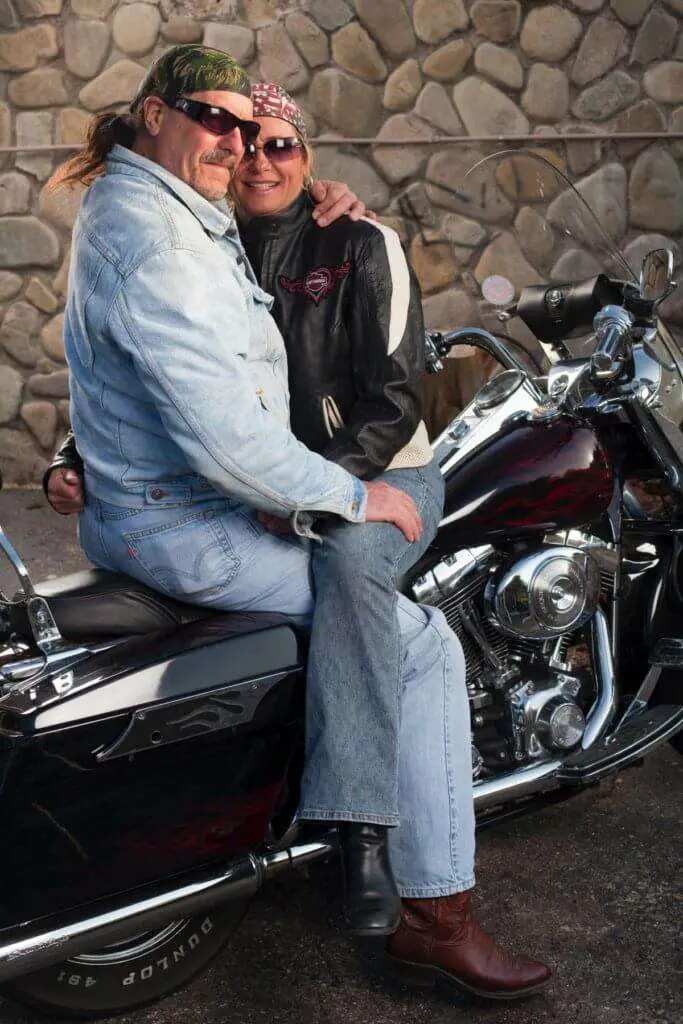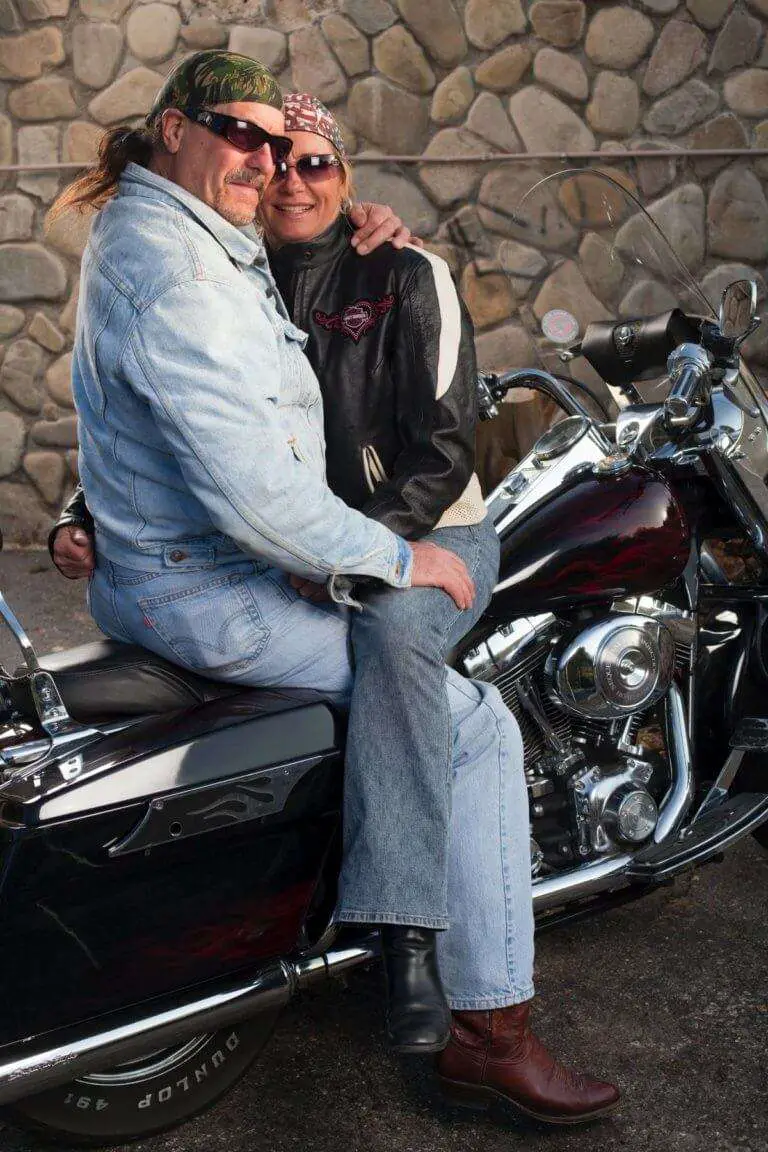 So far, you've probably been picturing leather jackets. But there are other types of jackets as well.
Broadly speaking, motorcycle jackets fall under three types: leather, textile and mesh. And the differences are as follows:
Leather Jackets
The most traditional, and the first that comes to mind when you hear the phrase "motorcycle" jacket.
Offering the best all-round abrasion protection AND impact absorption, these jackets constitute the uniform of almost every Harley rider- right from the first Perfecto designed by Irving Schott.
Due to the protection offered, these jackets also tend to be the most thick and reinforced.
But due to that reason, these jackets are also the most uncomfortable to wear in hot weather. In fact, the material can be so insulting that we advise you to not wear this in tropical climates- lest you end up suffering from heat exhaustion. But you can sort of work your way around this with perforated leather jackets.
Textile Jackets
A huge advantage of textile motorcycle jackets when pit against leather jackets is how much more comfortable they are to wear in summer. Instead of animal hides, you have advanced fabrics such as ballistic nylon, Kevlar, and Gore-Tex.
Also, leather doesn't hold up very well against wet weather, as soaked leather can change its color and shape when dried out.
Conversely, the biggest disadvantage is a higher chance of road rash when compared to leather jackets.
Now, most jackets are perfectly safe to wear in a commuter setting, but if you crash more than a few times, the material is going to start to wear off. It's not lower protection- but lower reusability- that's the problem.
Textile jackets are still a fantastic option for those of you living near the equator though.
Mesh Jackets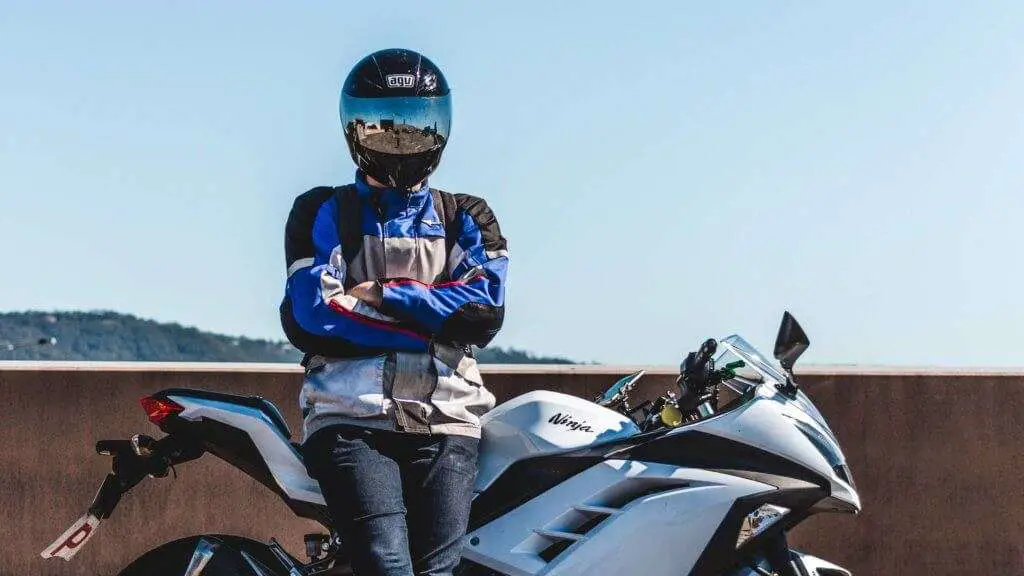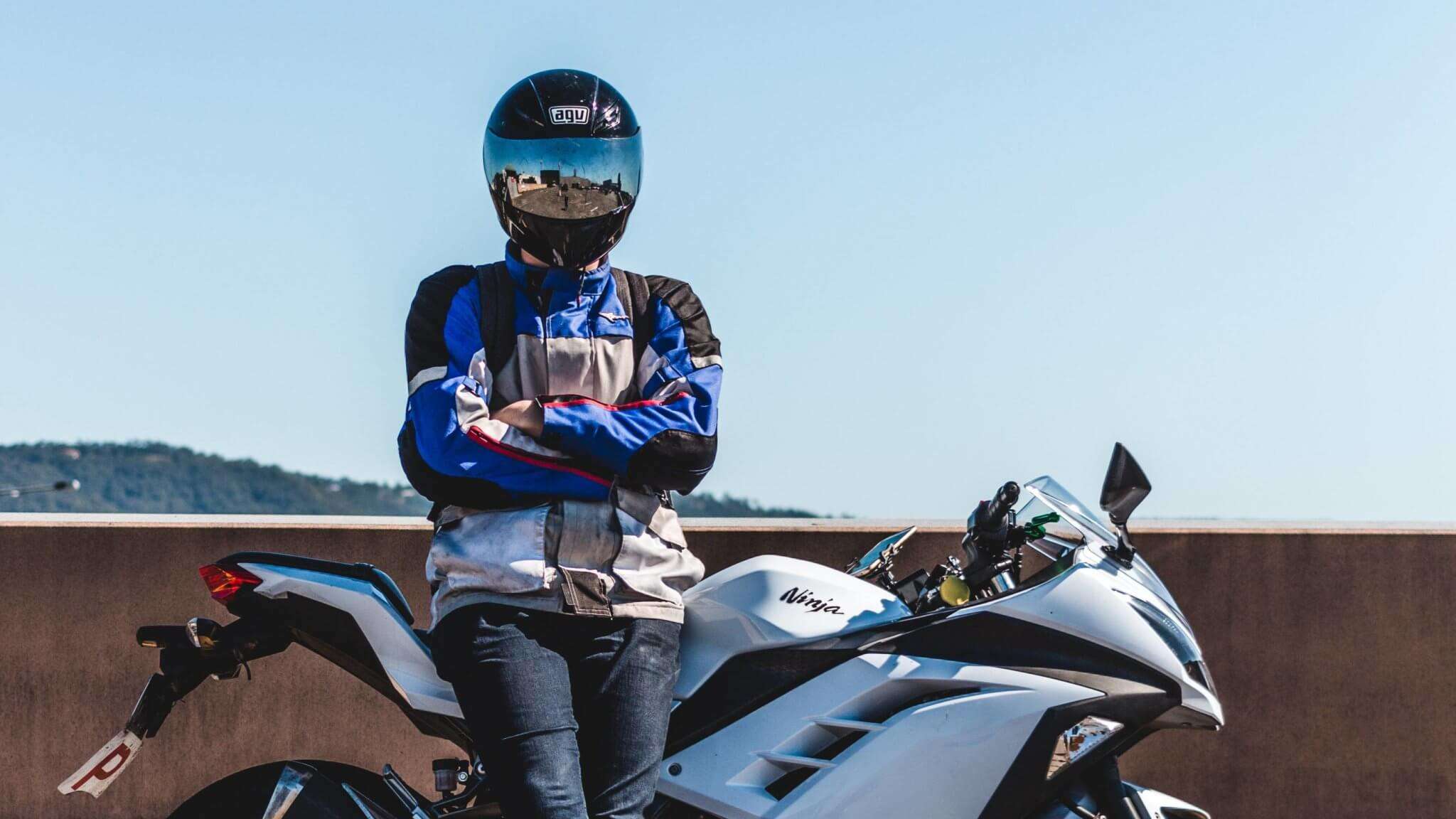 Mesh jackets are the most comfortable jackets to wear. By far.
Composed of a mesh design to allow for plenty of air ventilation, these are the go-to jackets for people living in the Middle East and South Asia where temperatures regularly soar above 90 degrees.
This comes at a price though, as due to understandable reasons mesh jackets offer the least protection among these three types of jackets. They need to be confined to a strictly commuter setting or complemented by additional riding gear.