Part of the reason why the book Men Are From Mars And Women Are From Venus went on to become a household name is because a lot of folks really do think that men and women are that different.
Of course, we know as much as you do that that's BS. 
Men are mostly from Earth. And women are mostly from Earth. Our differences are nowhere near as large enough to warrant belonging to different planets.
Our differences in clothing, however, may as well be.
Think about it.
Ladies, how many times have you gotten jealous over the fact that everything us guys wear has pockets?
Dudes, how often do you stop to think about how much more variety women have in the stuff they wear? (Especially when you're alone and get to look up "best men's fashion –current year" without your buddies around to make fun of you.)
And the article of clothing featured in the title of this video- motorcycle jackets- is no exception. 
Some of you are thinking "So? Jackets are jackets. So long as they keep me covered while I ride, I'm good. All that men's jackets, women's jackets talk is marketing bull."
Not quite.
We mean, you're right about the first part. But clothing doesn't just depend on size. It also depends on fit. 
Let us explain.
Difference Between Motorcycle Jackets for Men & Women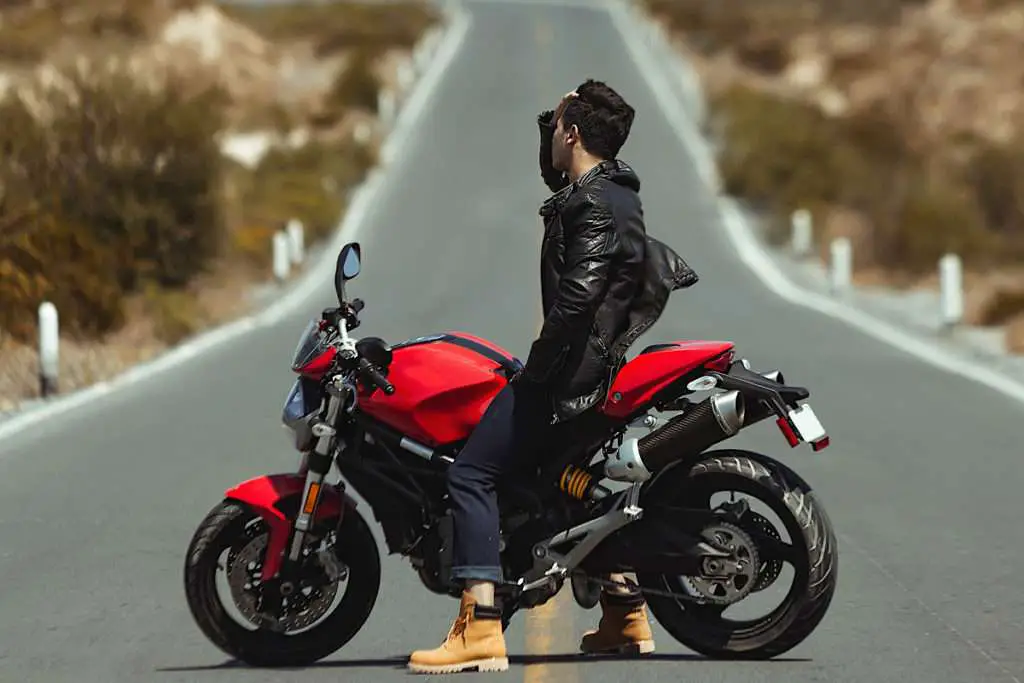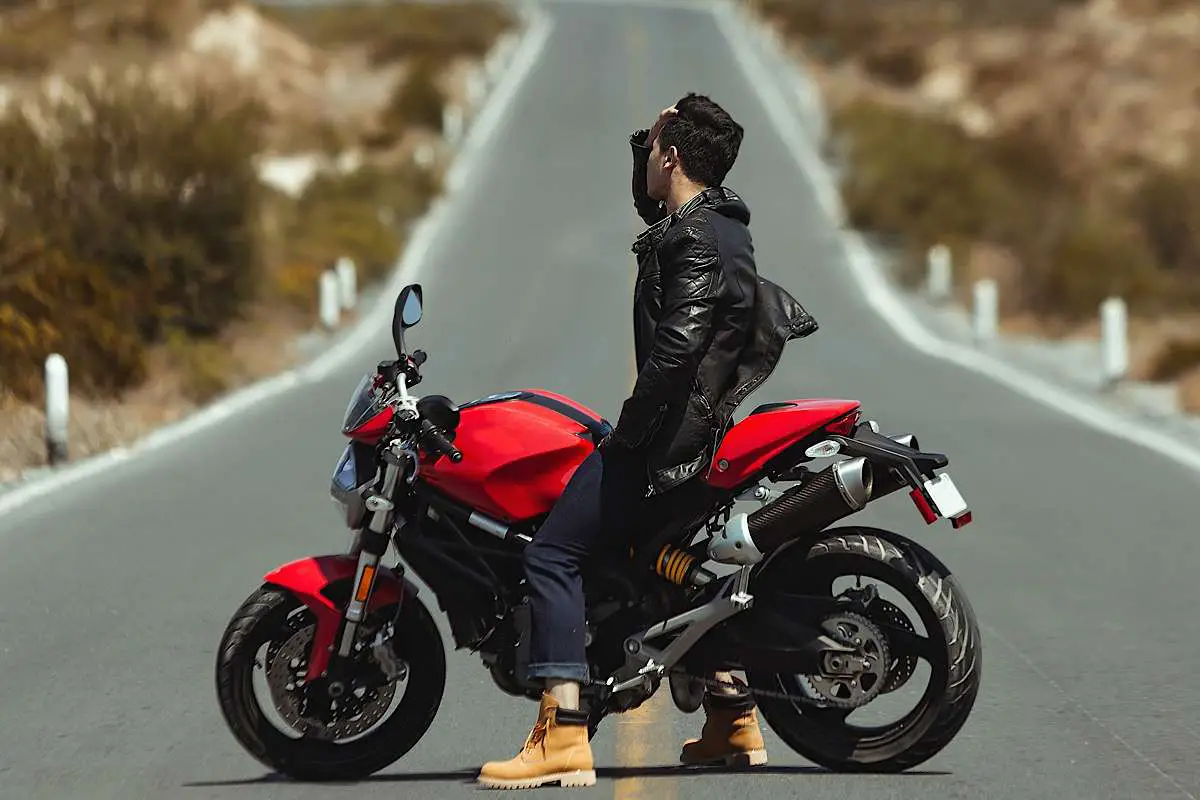 As you can probably tell, the main difference between men's clothes and women's clothes stems from the most obvious fact: that the female physique is very different from that of the male physique. 
And that this plays a huge role in the making of the clothes that go on said physiques.
With regards to how they fit. With regards to how they look. And a lot of other factors.
Generally speaking-
Women's jackets receive more detail in the waist, bust and hip regions. The sleeves are shorter and wider. Also, women's motorcycle vests (some go under jackets, some are worn separately) are also designed with their physique in mind, similar to the motorcycle jacket.
Also, women's motorcycle jackets generally come with colors and designs all across the board. They're more varied, and you folks usually have more style options to choose from.
In the same vein, men's jackets are more "straight". The design is more consistent.
They come with longer sleeves to accommodate their wider shoulders and longer arms. And men's motorcycle vests, similar to women's, follow a design philosophy consistent to that of the jackets.
While men's motorcycle jackets still look incredible (if we had a nickel for every time we mentioned the name James Dean in our articles)- they're not as varied as women's motorcycle jackets. Which is good for those of you who get analysis paralysis when you have too many options. And not so good for those of you who are more fashionably creative.
The Difference Between Mesh Jackets, Textile Jackets And Leather Jackets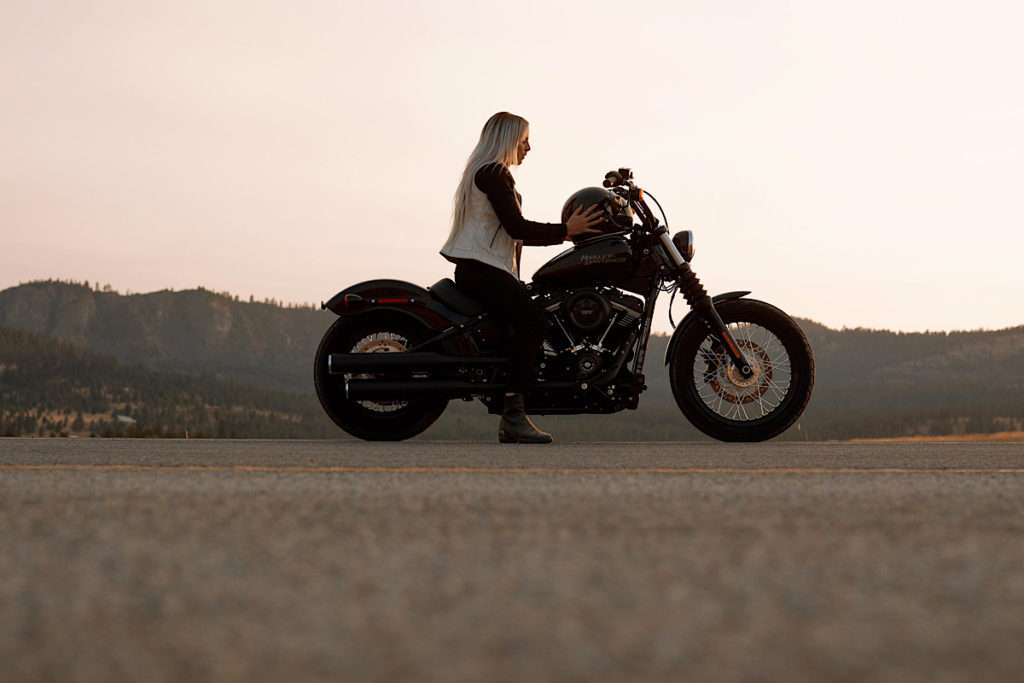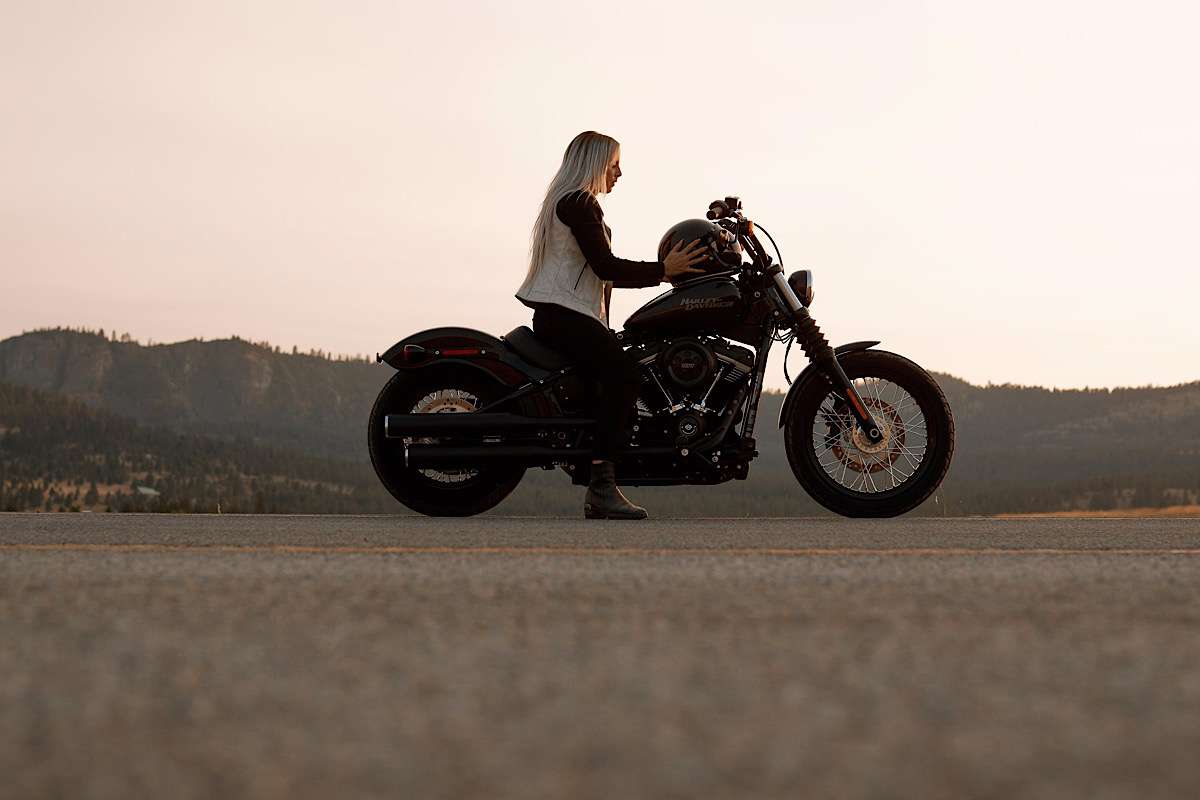 Those of you who've been reading our articles for a while need no briefing on this segment.
But for the rest of you, we've touched upon the title of this section in a couple of articles before, because of how much we love jackets.
Nevertheless, you can still take a shot at guessing what mesh, textile and leather jackets are, going by just the names alone. 
Which for most of you would go something like-
"Mesh" clothes sound like ones with material meshed together to let more air in 
Leather jackets sound like something James Dean would wear (and it's totally not because his name was dropped earlier)
Textile jackets sound like something in between.
And most of you would be right. But there's more to it, of course:
Leather Jackets
Perfect if where you live is cold (<50°F) throughout the year
Generally the safest; genuine leather provides incredible abrasion resistance
Men (and more often than not, women) are often drawn to leather due to the classically masculine aesthetic
Usually the most expensive, due to reasons mentioned above
Mesh Jackets 
Perfect if where you live is cold (>70°F) throughout the year
Most comfortable because they're the most lightweight
But are the least safe (in terms of abrasion resistance) as a result
Usually the cheapest, due to reasons mentioned above
Textile Jackets

If mesh jackets lie on one end of the spectrum and leather jackets lie on the other w.r.t safety, abrasion resistance, cost, and warmth provided- textile jackets lie somewhere in between.
Our 5 picks
How It Helps You Deal With The Weather
Shell of mesh present on torso, back and arms- allowing for a lot of needed airflow when you ride in warm weather
Comes with a removable waterproof full sleeve line for the rain and a removable insulated zip vest for the cold
How Safe It Keeps You
C.E. certified armor over your elbows and shoulders
DYNAX fabric covering your upper back, ribs and forearms
A removable spine pad
Reflective material on your shoulders, and in the form of stripes & logos distributed over the rest of your body
How Easy It Is To Fit To Your Body
Back and hip expansion panels
8-point adjustment system for your sleeves & waist
Jacket comes with an 8" zipper you can pair with compatible pants
How It Helps You Deal With The Weather
Waterproof Gore-Tex 2-layer shell covers most of the main body
6 vents- 2 chest vents, 2 bicep arm intake vents, and 2 vertical back exhaust vents for airflow
How Safe It Keeps You
Padding in the elbow and shoulders
CE level 1 back protector
Decent overlays in high-abrasion zones
Strong composition in cuffs and adjustment straps
Reflective material
How Easy It Is To Fit To Your Body
Standard Klim jacket-to-pant zipper panel
Fasteners allow open collar use for increased ventilation
Sliding tension adjuster on forearms
External waist belt
Off-center collar cinch
How It Helps You Deal With The Weather
Full on mesh (expect the impact areas) throughout jacket to help it breathe as much as possible
How Safe It Keeps You
C.E. certified armor over your elbows and shoulders
Abrasion-resistant polyester impact areas 
CE-level 2 back protector insert 
Laminated reflective logo
How Easy It Is To Fit To Your Body
Double jeans loop to keep jacket in place when you ride
Adjustment straps are present
How It Helps You Deal With The Weather
Nylon cover makes jacket extremely lightweight
Outer shell comes with a lot of mesh to aid in airflow
Comes with a removable full-sleeved liner that is both windproof and waterproof
How Safe It Keeps You
C.E. certified armor over your shoulders and elbows 
Your back pad is made of dense foam
Reflective piping on back
How Easy It Is To Fit To Your Body
The jacket comes with adjustable straps
No products found.
No products found.
How It Helps You Deal With The Weather
Perforated lining throughout jacket for maximum air flow
Removable, full-sleeve windproof liner 
How Safe It Keeps You
C.E. armor over your elbows and shoulders.
A foam back pad
Impact panels to aid in abrasion resistance 
Reflective piping on the front and rear
How Easy It Is To Fit To Your Body
Dual waist adjustments for custom fit
Belt loop for pant attachment 
What To Keep In Mind When You Look Into Mesh Jackets
What the weather is like where you live

If you're going to be driving in an area where the temperature is always above 70°F, leather jackets do not make any sense. Trust us.
While some types of textile jackets help you in this regard, mesh motorcycle jackets are the best. By far. It's literally in the name: the "mesh" design of these jackets is what facilitates airflow. Mesh jackets were designed to beat the heat.
If you're prone to sweating more
Continuing from above, if you're prone to sweating more, you generally want the ratio of area of your jacket with mesh/perforated material to area of your jacket with non-mesh material to be as high as possible. Without compromising on safety, of course.

If you prioritize comfort
The vast majority of mesh jackets are lightweight due to the material make-up: there's already a base level of comfort that comes with mesh jackets that isn't present, for, say, leather jackets.
Price
Self-explanatory.
How Safe It Is
Now we know that we said that mesh jackets are less safe than leather jackets. And they are.
But there are manufacturers, through clever design, that add as much protection as possible (especially to regions like your shoulders and elbows) without compromising on the overall "mesh" and airflow
Since the ceiling for safety is lower for mesh jackets, you want to go with the jackets designed by those folks.
And all 5 mesh jackets that we've included in this article fall under this category.