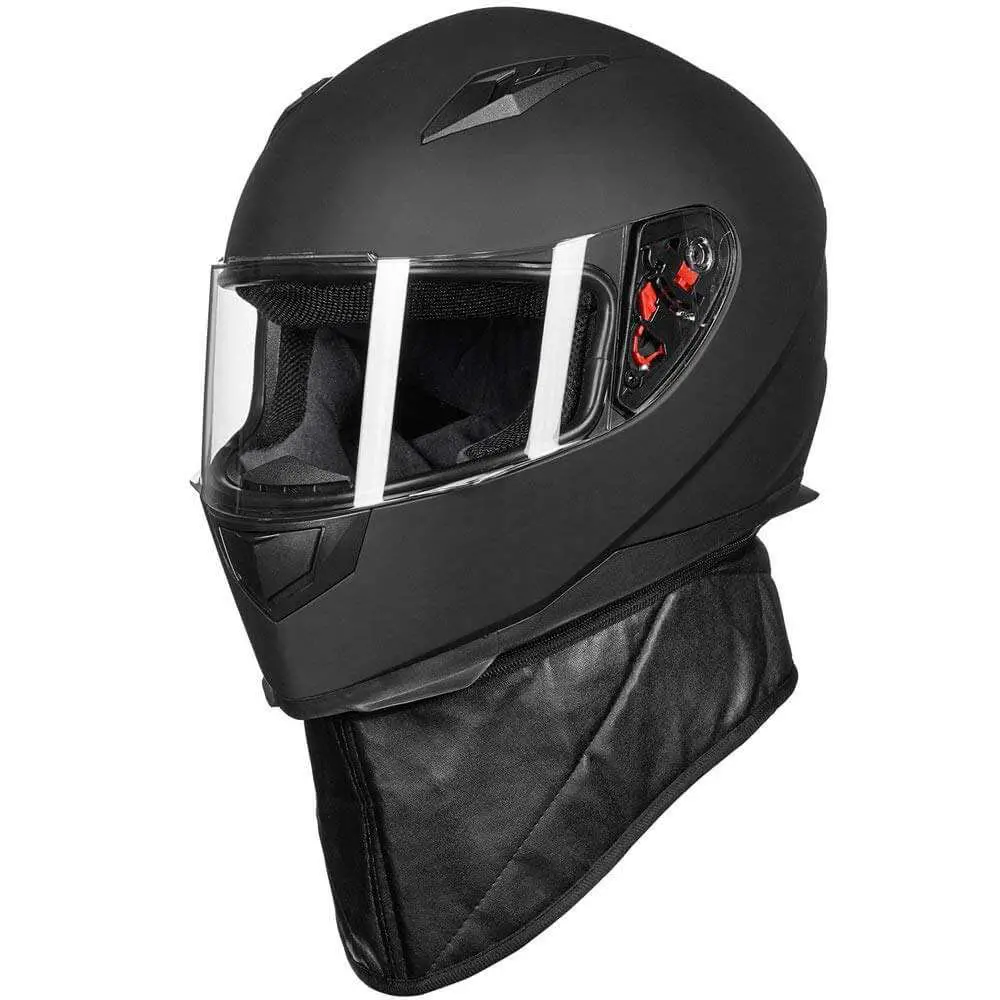 When you're getting started with motorbikes, it's easy to find the cost of all the accessories you'll need overwhelming and look for ways to cut costs with cheaper products. However, there's one type of accessory you should never skimp on – the right protective safety gear – and your choice of helmet is arguably the most critical piece of safety gear you'll be buying.
That's why it's so disturbing to read the negative reviews of this ILM Full Face Motorcycle Street Bike Helmet with Removable Winter Neck Scarf + 2 Visors, which looks like a steal – and to be fair, plenty of buyers seem very happy with their purchase. This helmet meets the DOT (Department of Transport) standard, which is the bare minimum required for a helmet to be legal in the US, but look a little closer, and you'll find some worrying reports from dozens of buyers who left 1 and 2-star reviews. 
Real reviews below
For some buyers, this cheap helmet arrived already broken:
"Arrived with screws falling out and questionable quality."
"The mouth vent was broken when I opened it."
"Helmet arrived broken. Beware! The top left vent was completely broken off. The vent control piece was broken off, and I found it in the bag."
Many riders found that the visor on this budget helmet is not waterproof, and doesn't stay down while you're riding:
"Visor is not waterproof at all. This helmet is LOUD…. The zipper that holds the neck scarf of this helmet can be pulled apart just by wind pressure."
"This thing is so low in quality… The visor on it doesn't fully snap down and is prone to fogging up badly."
"Very disappointed. The visor would not stay down while driving, which is unsafe."
"The visor does not stay down while riding once up to 40-50 mph the visor lifts up and you constantly have to push it back down, it's a huge distraction and safety issue."
"The visor does not seal at all. Water gets in through a 1/8 gap on the top of the visor. And the padding inside just sucks, I did not feel safe at all."
This helmet does very little to protect you against road noise:
"Loud as hell and water gets right through the [visor]. Left it on the side of the damn road."
"If you live in earth's atmosphere, the wind noise is unbearable, and I'm not being dramatic, buy at your own risk."
Other riders say it's flimsy and will only last a few months:
"Terrible quality. Helmet was thin and flimsy. Visor flips open constantly. You're better off to spend your money taping Styrofoam to your head than buying this helmet."
"Lasted less than three months of light use before the plastics inside had broken. Correct fit, but poor quality. Don't cheap out on the helmet."
Most importantly, experienced riders warn that this helmet simply won't save you in a crash:
"Don't trust your life to it."
"Very low quality. Not worth risking brain damage."
"Cheaply made and wouldn't trust your life with it… I couldn't imagine surviving a crash over 35 mph with this helmet."
"This thing is cheap. Like cheaply made. Not the right plastic for living through a crash. Not much padding at all. You'd be better off with a hat in a crash, a hat won't shatter and embed in your skin."
"This thing is so low in quality I doubt it even truly passes DOT cert."
"This does NOT feel like a safe helmet. There is a DOT sticker on the helmet but I think they just put one on there, this does not feel like a helmet that will pass the DOT standard… This helmet is not safe. I seriously doubt this is truly a DOT approved helmet."
Even worse, several disappointed buyers couldn't even get their money back – because the company that sells these helmets charges almost as much as the helmet's original price just to send it back for a return!
So what should you look for in a helmet?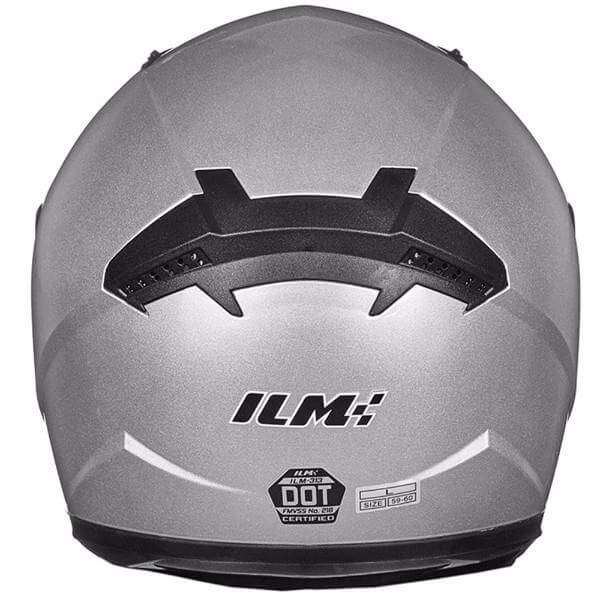 Firstly, it's almost always safer to choose a full-face helmet, not a half or three-quarter helmet. There are two standards used for helmets in the US: the DOT standard and the tougher Snell standard, which is still controversial in the bike community – some people feel that the Snell test (which involves two strikes to the exact same spot, unlikely in a real crash) encourages manufacturers to make helmets harder, which may actually cause more preventable head injuries in more common low-impact smashes. Still, there's no doubt that a Snell-certified helmet offers more protection than a DOT one.
Make sure it fits
Fit is essential; what needs to fit is the EPS liner, not the comfort liner. When you try on a helmet, first tighten the chin strap so that only two fingers can fit between the strap and the head. Then check that there are no gaps at the top, front, back, or sides of the helmet (although it should not be so tight that it's painful.) 
When you rotate the helmet, your cheeks should move; if the helmet moves or slips when you rotate it or move your head up or down, it's not a good fit. To test the strength of the chin strap, look down towards your chest, and try to push the back of the helmet up. If it does move up, keep looking for a better-fitting helmet.
Be careful with the noise
Sound level is another safety consideration – it affects what you hear when you're riding, and too much wind noise over time can damage your hearing. Non-safety factors that also make a big difference in a helmet's quality include the feel of the safety liner, the amount of airflow, and the size and shape of the eye-opening. Weight is more a comfort factor than a safety factor, although weight may also make a difference in certain accident situations. 
Conclusion
Would I recommend the ILM Full Face Motorcycle Street Bike Helmet? Definitely not! This is a clear example of a helmet where even though the majority of buyers seem happy, enough road-tested reviews are highlighting the same safety problems to make you pause and reconsider making a purchase – so even if your budget is tight, please don't decide it's worth risking your safety to save a few dollars on this helmet.