There is a lot of debate about whether or not motorcycle helmets should squeeze your cheeks. Some people believe it provides a more secure fit, while others think it's just uncomfortable. So, how should a motorcycle helmet fit?
If your motorcycle helmet is a perfect fit, you should feel the cushions against your cheeks. It's perfectly normal for your cheeks to be pushed up a little like "chipmunk cheeks", but not to the level of discomfort. However, open face helmets won't give you this effect because they don't have cheek pads.
If you're in the market for a new motorcycle helmet, it's crucial to find the best fit. This blog post will discuss how a motorcycle helmet should fit and what you should look for to ensure a comfortable ride.
Is My Motorcycle Helmet Supposed to Squish My Cheeks?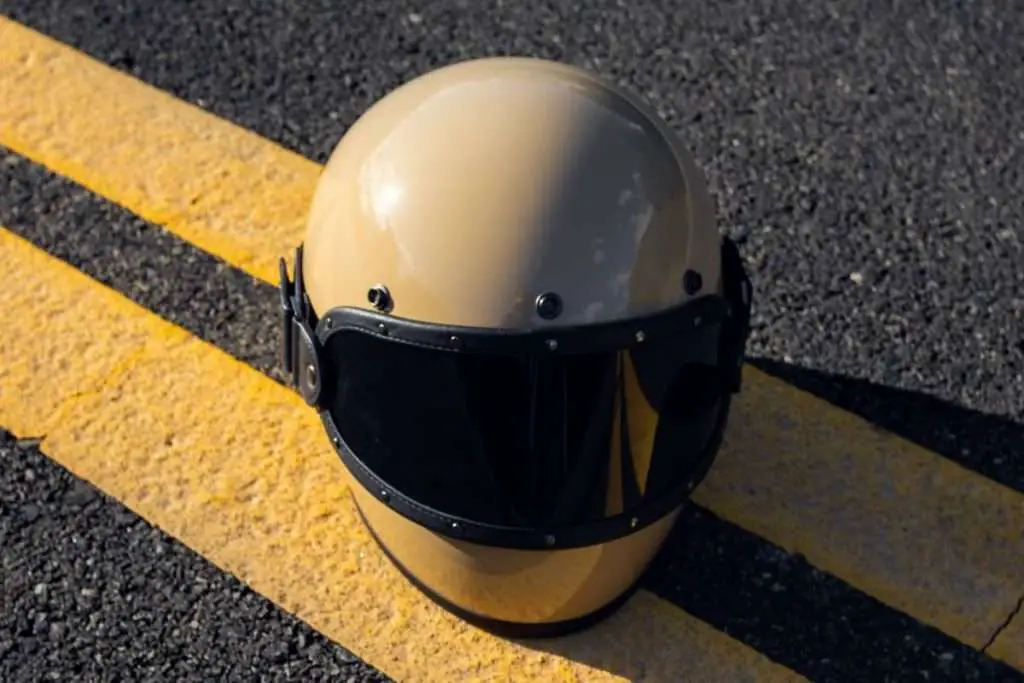 You've taken an interest in motorcycle safety and have researched the best helmets. You've finally found "the one," and when you put it on, fasten the chin strap, and adjust the visor… you can't help but notice that your cheeks are being squished. Is this supposed to happen?
The good news is, yes! Motorcycle helmets are supposed to have a snug fit. This is because a loose helmet can come off in the event of an accident. On the other hand, a properly fitting helmet will protect your head and face in the event of a crash.
So, how should it fit?
A good rule of thumb is that you should feel the helmet cushions against your cheeks. Ensure your cheeks feel pushed up like chipmunk cheeks and that there's no movement when you move the chin bar around.
Other Important Considerations When Selecting a Motorcycle Helmet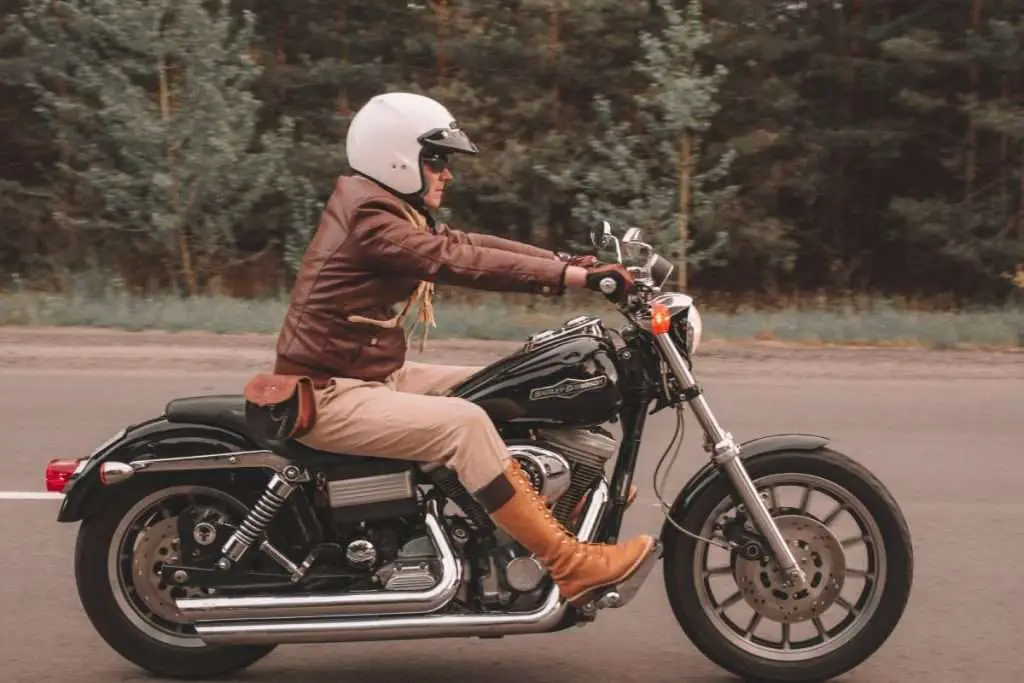 Apart from fit, you should have other essential considerations in mind when selecting a motorcycle helmet. Some of these include:
Type of Helmet
It's crucial to select the right type of helmet for the riding you'll be doing.
There are three main types of motorcycle helmets:
Full-face: As its name suggests, a full-face helmet covers your entire head and face. This type of helmet offers the most protection and is ideal for street riding, racing, and off-road riding where roosts ( flying debris kicked up by other riders) are a concern.
Modular or flip-up: A modular helmet looks like a full-face helmet, but has a hinged mechanism that allows you to flip up the chin bar for ventilation and easy on-and-off. Many modular helmets have features similar to full-face helmets and are suitable for street riding, racing, and off-roading but also offer open-face helmet features that can be useful in certain situations, such as stop-and-go traffic.
Open-face: An open-face helmet covers the back and sides of your head but not your face. This type of helmet is sometimes referred to as a "three-quarter" because it covers three-quarters of your head. Open-face helmets are perfect for riders who want to enjoy the wind in their face and have easy access to see and hear what's happening around them. They're also popular with riders who wear glasses because they don't fog up as easily as full-face helmets.
Decide on the best helmet for your needs depending on the type of riding you do. If you'll be doing a lot of long-distance touring, you might want the extra protection of a full-face helmet. For shorter rides around town, an open-face helmet will suffice.
Determine Your Head Shape and Size
People often fit into one of three head shapes: long oval, intermediate oval, or round oval. To find out your head shape, have a friend take a photo of your head from the front and the side. Then, trace the outline of your head onto a piece of paper.
Once you have your tracing, measure the length (front to back), width (ear to ear), and height (top to bottom) of your head. These measurements will help you determine what size helmet you need.
Try the Helmet On
Bell Qualifier Full-Face Motorcycle Helmet (Solid Gloss Black, Large)
Helmet shown with optional tinted shield. Ships with clear shield only
Lightweight Polycarbonate/ABS shell Construction.Padded wind collar drastically reduces wind and road...
Click release shield for fast, easy and tool-free shield replacement. Padded chin strap with D-ring...
The next thing you need to do is try the helmet on. It might be uncomfortable at first, but a good helmet should start to feel comfortable after you've worn it for a few minutes.
A well-fitting helmet will be snug but not too tight. It should sit level on your head (not tilted back) and low on your forehead—about two finger-widths above your eyebrow. Your cheeks should also feel a bit pushed up but not uncomfortable and the helmet shouldn't move when you move the chin bar.
Now, go ride
Now that you have a helmet that fits well, it's time to go hit the open road (or trail)! Remember to buckle up. No matter how good your fit is, a loose chin strap can cause problems. And always replace your helmet after any serious crash.