It is always good to have protection when driving your motorcycle. This protection includes gloves. These can protect you from injury and scrapes if you lay your motorcycle down.
But you don't want to buy just any motorcycle gloves. If your gloves are too small, they can disrupt your driving and, most of all, your comfort. There are many signs that your gloves may be too small. Continue reading to figure out what those signs are.
How Do You Know If Your Motorcycle Gloves Are Too Small?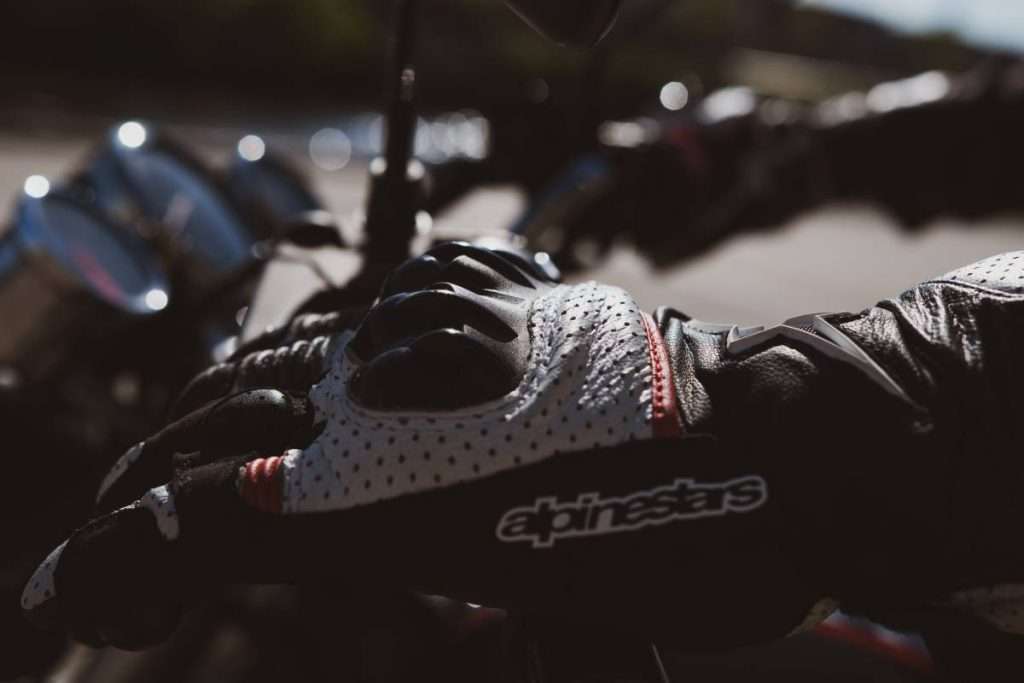 Sometimes, when you get your gloves, you may not realize that it is too small. Companies have different sizes, and the type of fabric used can change its fit. 
If you wonder if your glove is too small instead of a perfect fit, here are some signs:
The fingers are not long enough.
It is difficult to bend your fingers.
The band does not stay in place.
The glove rips or cracks after a few uses.
You do not have any wiggle room.
It takes too much effort to put them on.
You don't feel comfortable in them.
You would be surprised what is considered small for you, even if you can get the glove on.
The Fingers Are Not Long Enough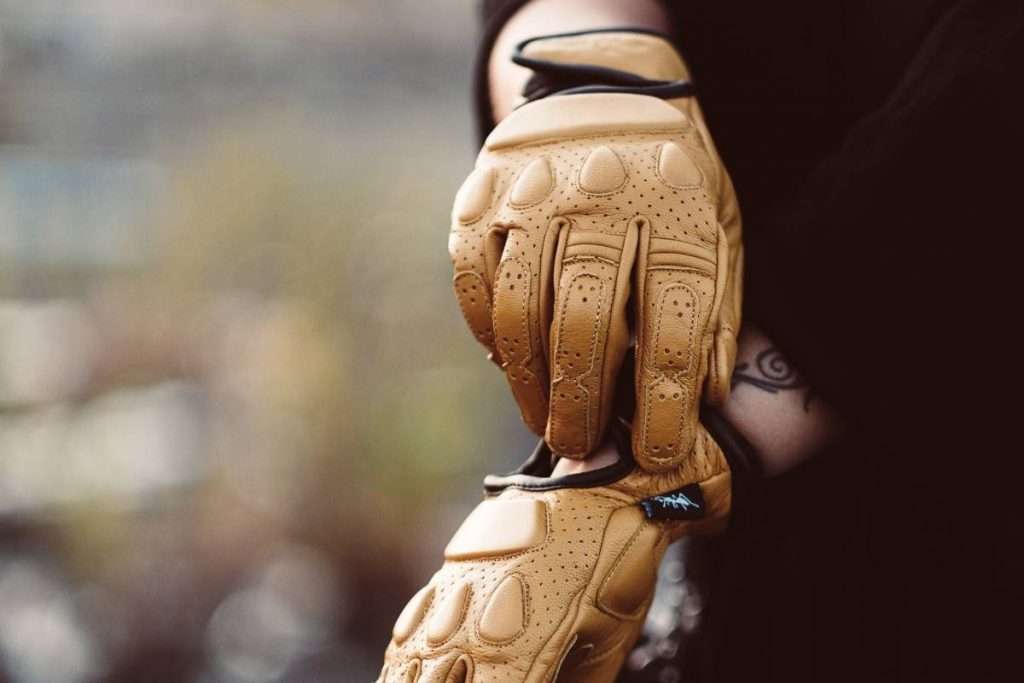 When you slide your motorcycle glove on, you will notice if the fingers fit or not. If the fingers don't reach the base of your fingers, your glove is too small. You will need to get a different size to fit the length of your fingers.
Sometimes the glove as a whole fits, but the fingers are just not long enough for you. Different brands provide alternative lengths of fingers. You can even get your motorcycle gloves specially ordered.
It Is Difficult to Bend Your Fingers
You will know your motorcycle gloves are too small when you cannot bend your fingers. Even when you can bend your fingers, check to see if the gloves are restrictive. This is an indication it is too small.
You need the functionality to bend your fingers, especially when wearing gloves as you ride your motorcycle. A loose grip can be the difference in avoiding an accident or other problem. You want to be able to have full control of your fingers' bendability.
The Band Does Not Stay In Place
You may be able to get the glove on, but does the band stay in place when you velcro it on or button it? If it doesn't, the glove is too small. You want your gloves to stay securely in place. The last thing you want is a band to flap in the wind and bother you while you drive.
Sometimes this occurs when your gloves aren't long enough to reach your wrist. This means you need longer gloves and will have to go a size up. You want something secure, and the stray band could become quite annoying.
The Gloves Rip Or Crack After a Few Uses
When your motorcycle gloves are too small for you, they will wear and tear more quickly than if they fit you correctly. This is because you stretch the fabric when you use it, which wasn't meant to stretch so much.
You can see the stretching and feel the restriction when you close your hands into a fist. You may even end up tearing your glove at the seams. If you notice this after wearing the gloves a few times, you know that it is too small.
You Don't Have Any Wiggle Room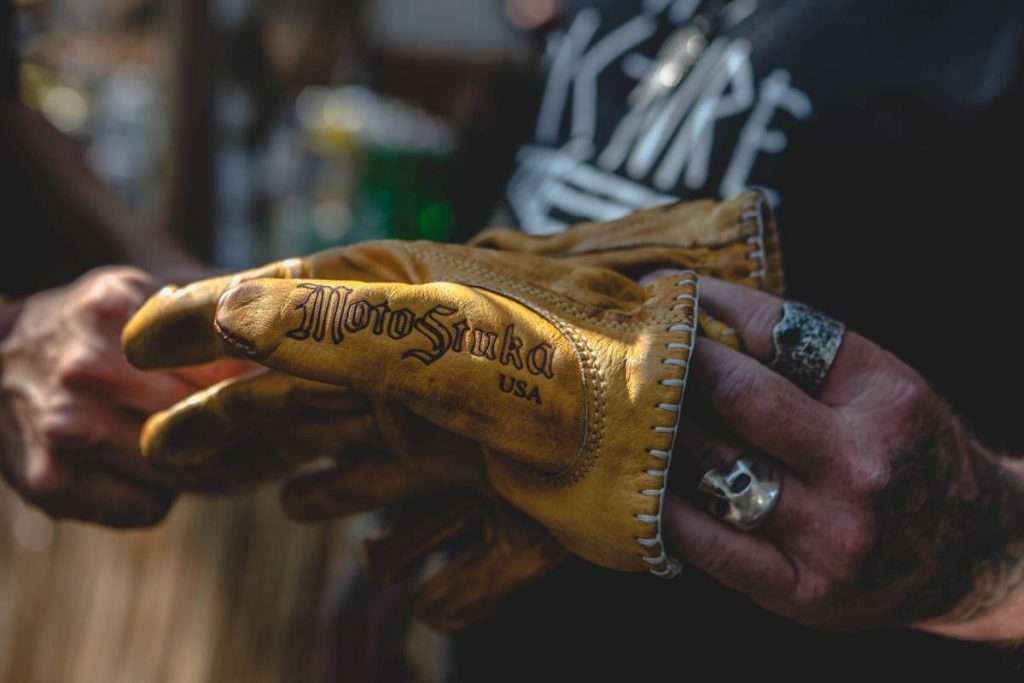 Any time you get gloves, there should be a little wiggle room. This wiggle room allows you to maneuver and grip things with your hand. If you don't have any wiggle room, your gloves are too small and will not allow you to drive with ease.
You want that wiggle room because it makes it easier to grip things and move your fingers around easily. You want to have mobility and dexterity when driving your motorcycle. You don't want to be uncomfortable.
It Takes Too Much Effort to Put Them On
When you try to put them on, you will know when your gloves are too small. It will feel like you have to squeeze to put them on. It will feel like you need to put some oil on your hands to slide the glove on. This shouldn't be the case.
If you are donning your gloves, it should be easy. Slipping them on should feel like putting on a comfortable shirt. You should not have to fight to put this on. If it is a struggle, then you know it is too small. There is no need to struggle when you have so many options out there for you.
How to Find the Best Fitting Motorcycle Gloves?
Alpinestars Men's SMX-1 Air v2 Motorcycle Riding Glove, Black, Large
Full premium leather main and mesh chassis construction, plus strategic perforation zones and air mesh...
Synthetic suede zones and side padding reinforcement for durability, additional abrasion resistance and...
Hard polymer knuckle protection system for superior impact and abrasion resistance.
To find the best fit for motorcycle gloves, you need to learn what size you are. It can be confusing if you are not used to buying gloves. 
Here is a chart to help you figure out your size by measuring the palm of your hand:
| | |
| --- | --- |
| Size in Inches | Standardized Sizing |
| 6 | XXS |
| 7 | XS |
| 8 | S |
| 9 | M |
| 10 | L |
| 11 | XL |
| 12 | XXL. |
If you look at numbered sizing, it will follow the size of your palm in inches. This means if your palm is six inches (after you wrap a measuring tape around the widest part of your palm), the number associated with that measurement is 6. 
When you measure your hand, ensure that your hand is lying flat. This will give you the most precise measurement. If you are still unsure, you can always go a size up and then go down if the glove is too big.
Outro
Remember that your gloves should feel comfortable on your hands. You should be able to move around freely. They are meant to help improve protection and help you, not impede your mobility. You may also need to try different types of gloves to figure out which one is the best fit for you.