Your hands are your connection to the road when riding on a motorcycle. No one wants to be thinking about the weather conditions and whether their digits are getting cold while riding. Even though not all motorcycles have the luxury of heated handlebar grips, there is another option for those cold rides. 
Heated motorcycle gloves are a less expensive option for those looking to keep their hands warm on a motorcycle ride, and they work fairly well for their size and cost. A typically heated motorcycle glove is no larger than a winter glove and has the added heating element in it. The two main types of heated motorcycle gloves that work is battery-powered or plug-in powered. (Source: Chicago Tribune)
To get a pair of heated motorcycle gloves that work, you need to consider the type and power of different models. All models have different features that will be discussed in further detail in this article. Read on to find out more about the different types of heated motorcycles gloves that actually work and are worth it. 
Why do Heated Motorcycle Gloves Work?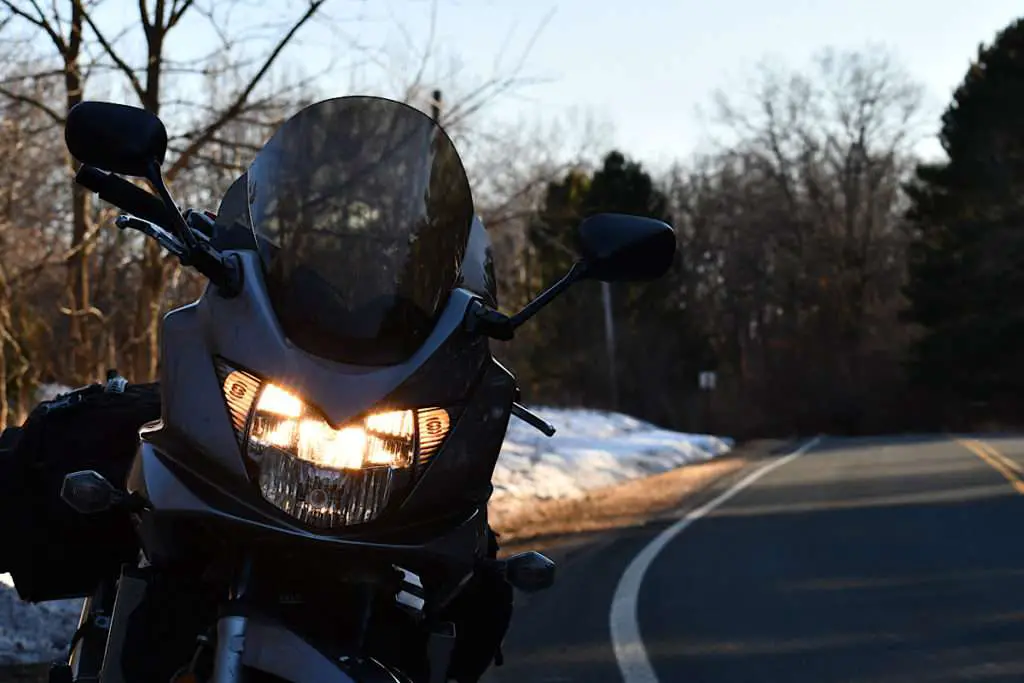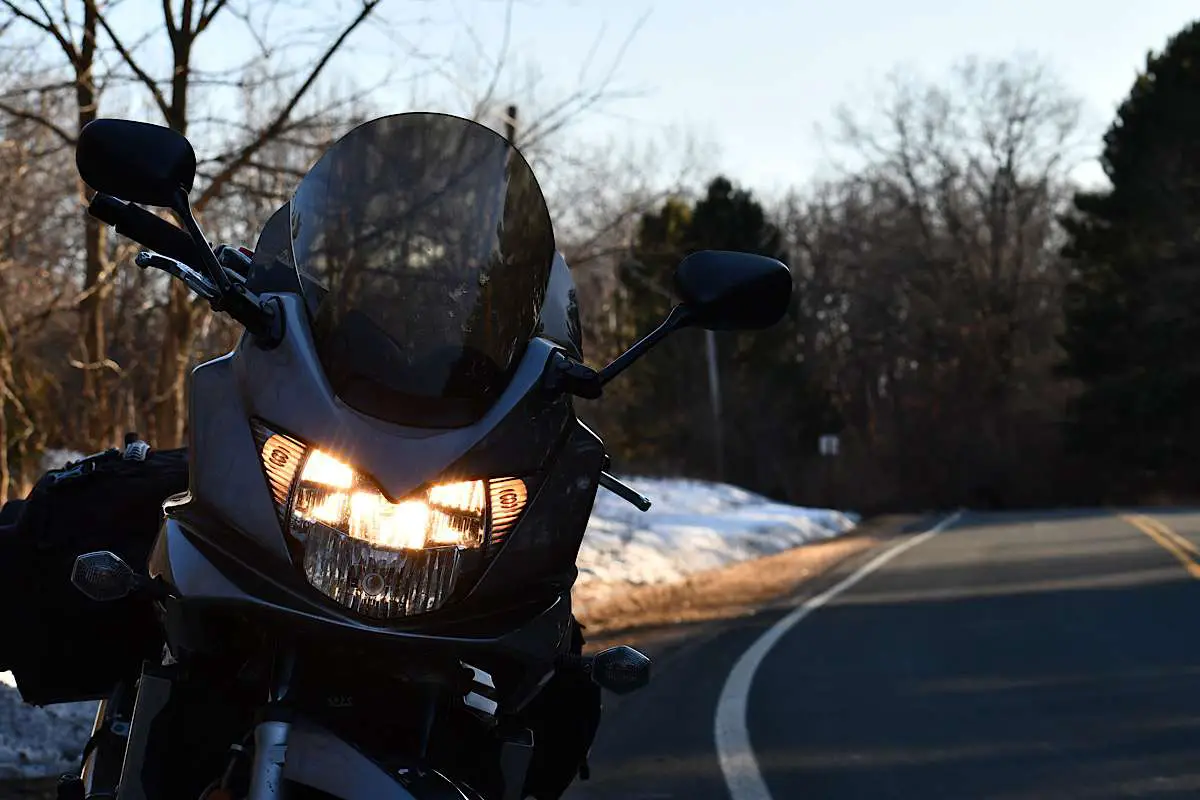 Heated motorcycle gloves are a great choice for the rider who doesn't want to worry about frigid conditions affecting their grip on the handlebars. Heated motorcycle gloves work because they keep your focus on the road and your driving instead of being distracted by the uncomfortable coldness that is freezing your fingers. 
Another reason why heated motorcycle gloves work is that there are many motorcycle fatalities during the winter months. In 2016, there were over forty deaths by motorcyclists during the winter holidays of Thanksgiving, Christmas, and New Year's. Only around a quarter of those involved alcohol-impaired driving. (Source: Motorcycle Legal Foundation)
Statistics and common sense tell us that colder weather can lead to more motorcycle accidents. Now that we can see that motorcycle gloves would be a good idea to try let's discover the different features of motorcycle gloves there are on the market.
Which is Better: Wired or Battery Powered Heated Motorcycle Gloves?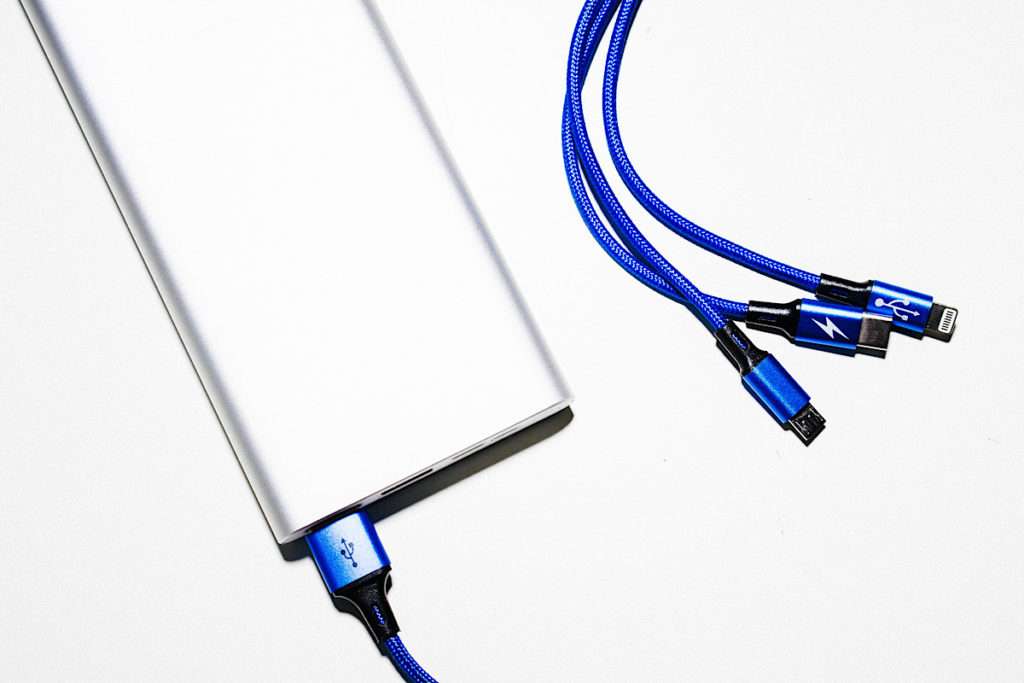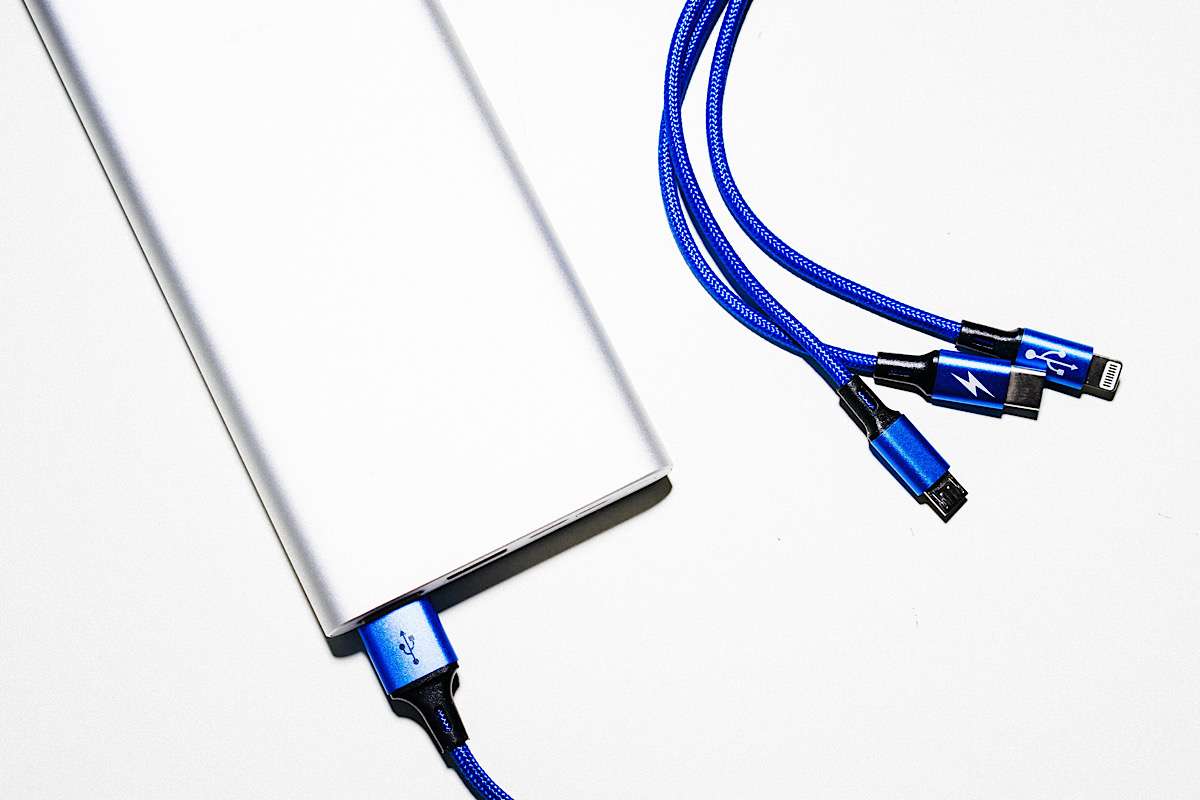 Heated motorcycle gloves need to get their power from somewhere safely. The two main types of powered heated gloves get their power from either a small battery pack on the gloves or a connection that is wired into the motorcycle itself. Each of these options has its pros and cons and can be compared below, along with a few of the best choices today.
Battery Powered Heated Motorcycle Gloves
Battery-powered heated gloves have wires running from a battery pack into the gloves that have heating elements within the gloves' fabric. The heating elements run up the fingers' lengths and spread out over the back and palms of the hands. The wiring is usually long enough for the battery pack to be placed in a backpack or other safe location on the bike while riding.
Pros:
No confusing installation process; pretty much just plug and play
Can be worn even when not riding your bike
No need to buy extra wires or parts
Cons:
Not as much heat output as wired gloves
Batteries can run out in the middle of riding
Batteries take time to charge or need to be replaced which costs more money
(Source: Canada MotoGuide)
Wired Powered Heated Motorcycle Gloves
Wired heated motorcycle gloves are potentially better gloves that "work" better than battery powered heated motorcycle gloves. Wired heated motorcylcle gloves work better and are more robust than battery powered or winter gloves because the wired gloves themselves usually come as an attachment to a jacket and are wired directly into the motorcycle.
Wired heater motorcycle gloves do have more gear to install on the bike and also are not universal, meaning that your heated glove gear needs to be installed on the bike you are riding for them to work. 
Pros: 
Stronger hearting power
More reliable 
Cons: 
Difficult to install
Not universal
Can't be used if not plugged into your bike
(Source: Canada MotoGuide)
The Verdict: Wired or Battery Powered Heated Motorcycle Gloves? 
Motorcycle gloves that are heated need to really only do one thing: keep your hands warm on a cold ride. If you are looking for the best heat, the wired heated motorcycle gloves tend to put out more heat and last longer and more reliably since they are connected straight to your bike battery.
If you want convenience and versatility, like gloves that can be used for motorcycling but also skiing and other outdoor cold-weather activities, battery powered heated gloves may be a better option for you. The versatility of battery-powered is great because it is rechargeable and can be fully charged for hours of use in just a few hours of charging.
Whether you are looking strictly for heat or if versatility and universal use are important for your heated motorcycle gloves, make sure to read through the remainder of this guide to find out more about both types of heated gloves. 
Will Wired Heated Motorcycle Gloves Work on my Bike?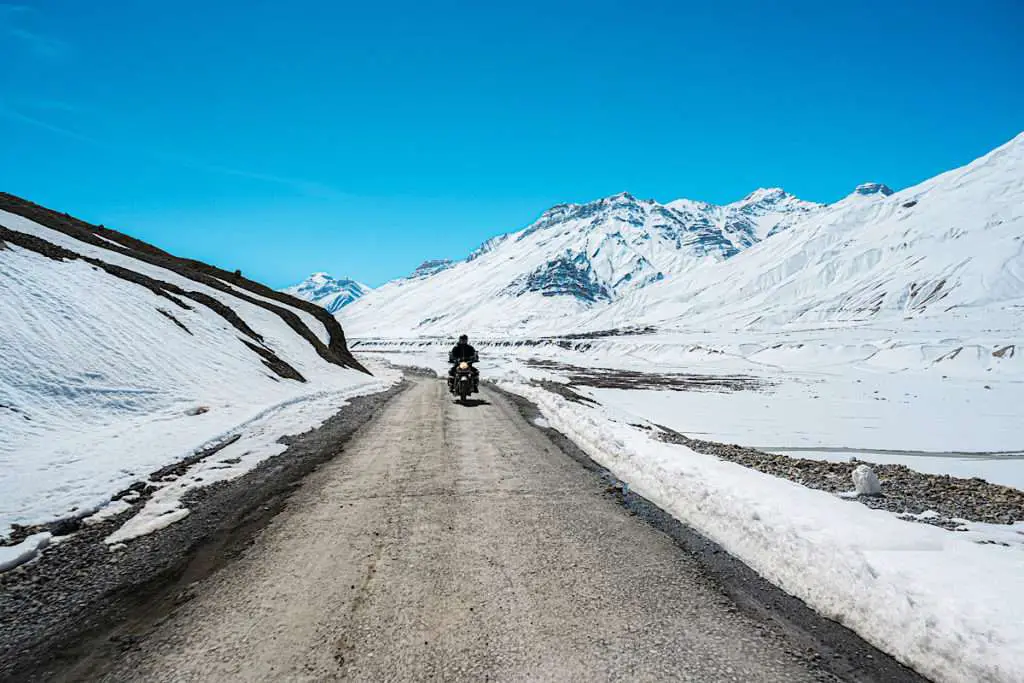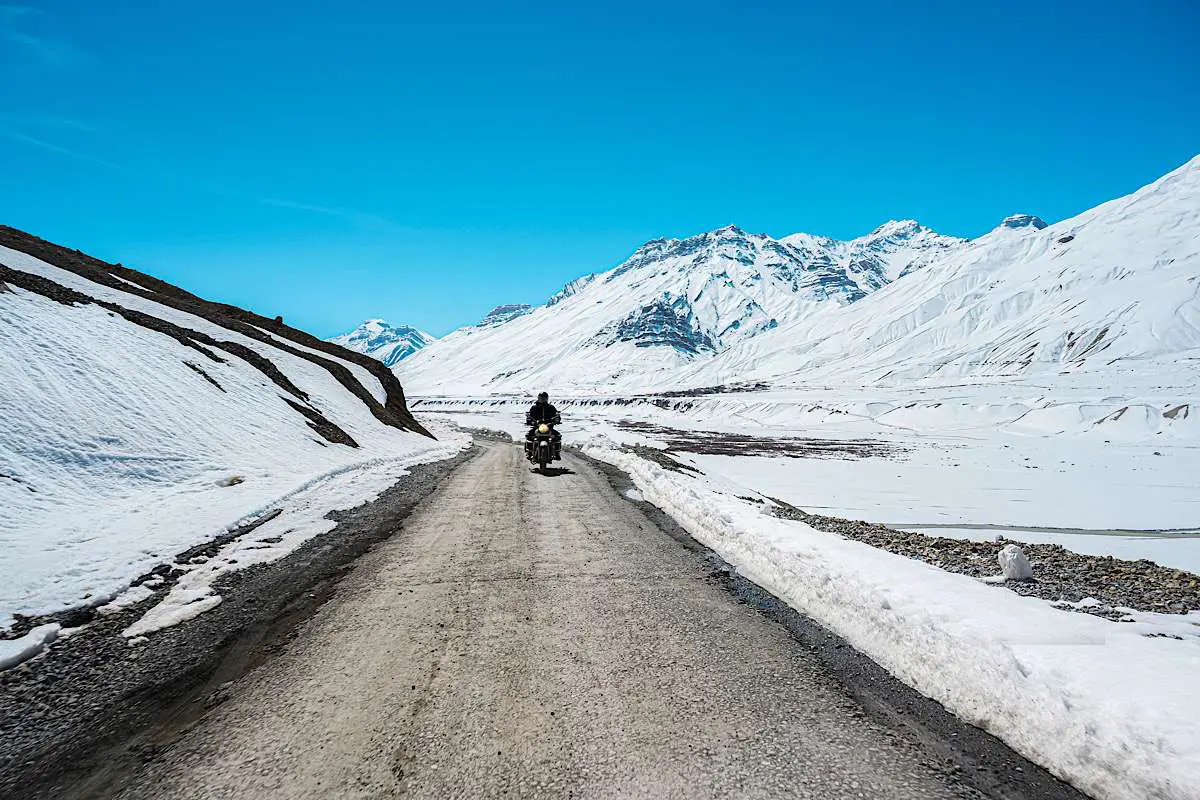 Many riders attempting to attach heated gear like gloves to their motorcycle come up against big problems that can turn into nightmares if you are unprepared. However, the problems of installing heated motorcycle gloves can be boiled down how you get the power from your rig and how to not start an electrical fire in the process. 
Understanding how your motorcycle's electrical system functions and delivers juice to all of the components will serve you not just for your heated gloves and other gear, but for many other electric things. Read the chart below to understand how all of the electrical components on your bike need certain amounts of electricity as they start up and different amounts while running. Overall, the electricity needed to run your bike should stay consistent. 
| | | |
| --- | --- | --- |
| Component  | Wattage to Start | Average Wattage |
| Headlight (Main) | 65 watts | inconsistent |
| Headlight (low beam) | 55 watts | consistent |
| Fuel Pump | 60 watts  | consistent |
| ECU | 25 watts | consistent |
| Ignition | 50 watts | consistent |
This chart shows the components of your bike that are staying electrically the most consistent. Along with these are the other wattages for things that are only used in some circumstances and for short amounts of time. 
How do you Install Wired Heated Motorcycle Gloves? 
Heated gloves can be plugged into the twelve-volt adapter of your motorcycle and can run at fifty watts all the way up to over one hundred watts if the gloves are connected to a heated jacket. As long as you understand that your bike is putting out enough wattage for your gloves and all other electrical components, you can wire them up using one of two options: twelve-volt adapter or a properly fused wiring harness.
Installing Fused Wiring Harness 
Installing the wiring harness to your motorcycle's battery can be a bit of a pain. However, once you have the wiring fused in place, the gloves are incredibly warm and incredibly reliable. Follow the easy to do yourself step by step instructions below to install fused wiring harness to the battery of your motorcycle for heated gloves. 
Access the battery and disconnect the power cables from the battery. Always disconnect the negative cable first. 
Remove the bolts of each the negative and positive battery terminals on the battery. The negative wire does not have a fuse line in. The positive wire is marked with a +. 
Put the positive bolt back in place and run the bolt through the o-ring connector at the end of the wiring harness. The wires cannot be rubbing together or touch the metal parts of the seat or siding. 
The battery harness plug needs to be loose and hang a few inches from under the seat to the left side of the seat.
Zip tie or use electrical tape to safely secure the wiring to the side of the seat.
Finally, the fuse in the fuse box needs to match the amperage that your gloves will be taking from the battery. Make sure to check the installation guide for your particular heated glove set and choose the correct colored fuse for that glove set. 
Higher amps and a larger amp fuse may be needed for more power heated wired motorcycle gloves or gloves that also attach to a whole set of heated clothing. By adding up the amp usage for the heated accessories that you are using you can come to choose the correct fuse type for your rig. Some of the most common amp usages for heated gear is listed below: 
| | | | | | |
| --- | --- | --- | --- | --- | --- |
| Heated Accessory Clothing  | Gloves | Insole/Socks | Jacket  | Pants | Vest |
| Amp Use | 2.2 amps each pair | 1.2 amps each pair  | 6.9 amps total | 4.5 amps total | 4.5 amps total |
As with any electrical installation, please disengage the battery terminals before working on your bike and wear rubber protective gloves before handling.
If you plan on using heated gloves and other accessories, keep this in mind for the size of the battery and other electrical components that you will be using the heating accessories with.  Your bike will limit power to the components that you may really need, like lights, if the heating elements of your accessories run over the amperage that the bike can take. (Source: Gerbing)
Best Wired Heated Motorcycle Gloves
Wired heated motorcycle gloves keep you active on the bike for longer periods of time. The twelve-volt adapter heated motorcycle gloves are much easier to install than other wired gloves. However, wired gloves in general put out more heat than the battery powered heated gloves.  
As long as there is a cigarette lighter or another twelve-volt adapter on your motorcycle, or you can use a wiring harness provided with the glove kit, you can use wired heated motorcycle gloves. 
Also, all of the wired heated motorcycle gloves on this list are made to be hooked up directly to the battery, which means that you may need to buy a controller for the temperature with a thermostat along with the gloves. Keep this in mind to add about forty to sixty dollars to the price. 
Below are some of the best wired heated motorcycle gloves on the market today: 
No products found.
No products found.
Pros:
Very powerful heating elements
Built-in override circuit that does not allow the heating elements to overheat or short circuit
Three heating settings so you can adjust to the temperature outside
All components are waterproof. 
Flexible microfiber of the glove material; allows for full movement of your fingers.
Cons: 
Can get too hot
Not great for wet weather
Pros:
Great grip and material for palm and fingers that allows you to use touchscreens
Battery heating gloves with various temperature settings
Gerbing has been a trusted name in heated clothing for forty years
Durable material 
Cons:
Poor circulation of heat to palms
Not waterproof material
Pros:
A liner is added insulation of the gloves
Liner makes the heating element work much more efficiently
four different temperature settings with a touch button 
Comes with the battery wiring harness to connect to the battery of your motorcycle 
Cons:
Liner can be itchy
Does not work as a liner for all outer glove types and sizes
Best Battery Powered Heated Motorcycle Gloves
Although they tend to be less powerful than the heated gloves that connect directly to the battery of your motorcycle, the benefits of battery powered heated gloves are that they can be taken with you to other bikes and even out in the cold walking around. You can receive warmth for a dozen or more hours with battery powered heated motorcycle gloves 
The fact that the battery powered heated gloves are rechargeable and easy to use and allow for universal is why many people choose battery powered gloves for their cold-weather motorcycle riding. Also, the recharging can be done anywhere with a power outlet, which is appealing for riders on the road in hotels or places that are not their normal homes. 
Below are some of the best battery powered heated motorcycle gloves on the market today: 
Pros:
Gerbing is an industry-standard for heated accessories and gear
Comfortable material and flexibility for feel and dexterity of the fingers
Aquatex outer membrane on the gloves outermost shell makes them water-proof 
Inside material of the glove is soft and cozy adding warmth and padding
Cons:
Does not breathe well because of waterproofing
Inside material can become damp; soaks up sweat
Pros:
Thick padding for warmth and snug fit
Comfortable material as lining and outer shell
Heated gloves that come with a rechargeable battery pack 
Heat settings can run from two and a half to six hours of warmth
Control panel on the gloves allowing for three heat settings to meet your temperature needs. 
Cons: 
Thick padding does not breathe well
Changing battery in a couple of hours
Pros:
Compact and durable gloves
Great range of motion for the digits of your hands
The charging cable is long and can be plugged into any outlet in your home or even your car
Hours of heat settings
Cons:
Thinner material; not great as wind breaker
Not great in wet weather
Are Heated Gloves for You?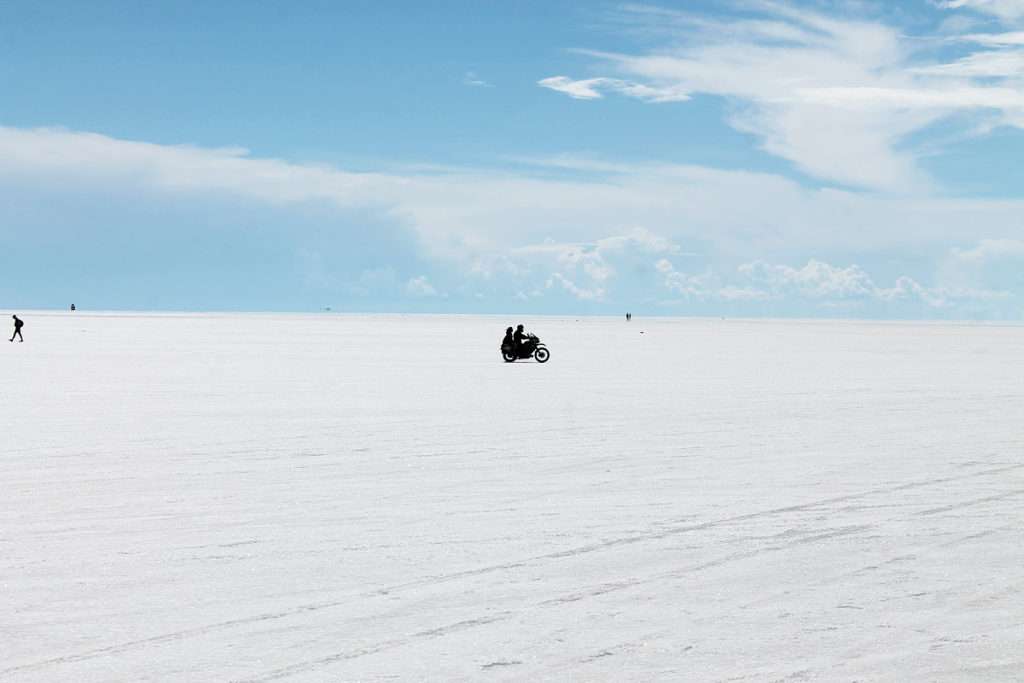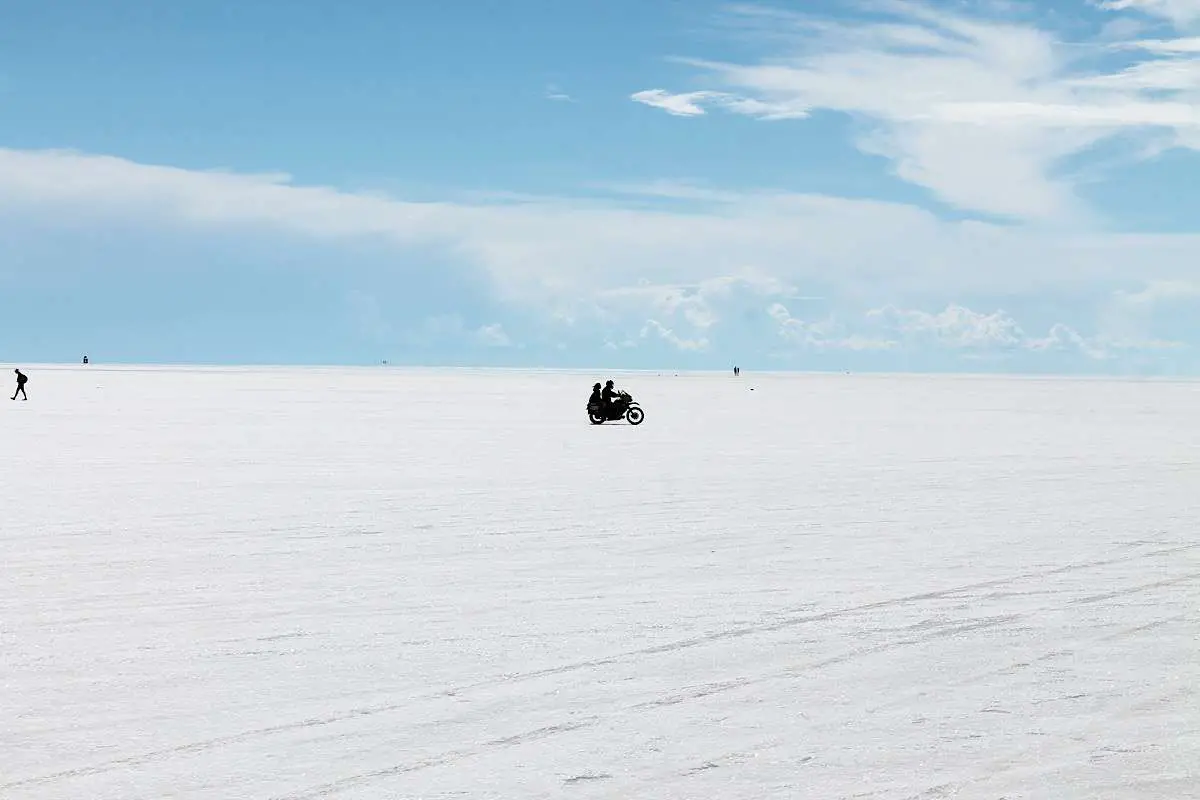 Just because heated motorcycle gloves work to bring the heat to your hands while riding in cold weather does not mean that they are right for you. Before dividing to buy an expensive pair of heated motorcycle gloves, there are some things that you should consider what it may be like riding with the heated gear. 
Even if you think that you will not want to spend the kind of money on heated gloves that they cost, or if you are worried about the feel of thinner gloves that are connected by wires to your bike or jacket, take the time to read both of the pros and cons so that you can have a fuller picture about why heated motorcycle gloves might be right for you. 
Listed below are the most important Pros and Cons to consider before you decide to buy a pair of heated gloves:
Pro: Heated Gloves Work
The main thing about heated gloves is that they work in cold weather to keep your digits and backs of the hands warm. If you need to ride your motorcycle in cold conditions below thirty-five degrees, then the heated gear is recommended, and heated gloves are a must. 
The palms will stay heated while gripping the handle and this is especially true if you have heated handlebars. However, the coldest part of the ride will be the knuckles and backs of the hands. Heated gloves deliver heat where it is needed most. 
Pro: Keep your Hands a Perfect Temperature
If you have standard heated motorcycle gloves, the temperature will be constant. This can be a problem, especially for wired heated gloves which can get very hot and possibly even burn your skin. Having a controller for the heat is highly recommended as you can dial in the warmth that you need so that your hands can stay the perfect temperature; not too cold and not too hot. 
Some of the best controllers for keeping the heat of your gear consistent and perfect for your weather conditions are listed below: 
Pros:
Gerbin makes wiring harnesses and this controller works well to keep your gear dialed in
The lightweight material is great for feeling
Easy to install 
Works with basically any rig and wiring harness
Cons: 
Thinner material; not great as wind breaker
Not great in wet weather
No products found.
No products found.
Pros:
Dual Therm makes the wiring harness and thermostat for the heated gear of many different models; compatible
The thermostat helps you to dial in your heat setting to a fine degree so that you can keep your hands and other heated motorcycle gear the perfect temperature
Dial allows you to turn heat off and on
Cons:
Difficult to install
Dial is reported as "touchy"
Pros: 
This heated gear controller has a radial dial for the heating setting
Dial allows you to turn the heating power on and off at your convenience
Protection from short circuits and overheating are built into these heating controllers
Cons:
Heating setting is not precise
Difficult to install
Pro: Better Feeling Gloves
The warm weather gloves without heating elements and battery packs have to be more robust and padded to keep your hands insulated. This means that they are bulkier and make them much harder to move your fingers. Heated motorcycle gloves make their heat from electricity, so there is no need for the large padding. 
The heated gloves are thinner and function better for a range of motion. You will have greater control and dexterity of your digits and hands with heated gloves which could add comfort and safety to your riding. 
(Source: Olympia Gloves)
Con: The Price
If you are thinking about getting heated motorcycle gloves you probably already know that the heated gloves will be more expensive than normal winter weather gloves. However, you may want to consider all of the features before deciding to shell out the kind of money that the top of the line electric or battery-powered heated gloves cost. 
Heated gloves cost a lot more than traditional cold weather gloves. The average price for heated gloves on this list is around $150 and some of the best models can go up to well over $200. While this is a price point that varies, almost all heated motorcycle gloves are more expensive than their thick padded winter glove rivals. 
Con: The Feel
Yes, the heated motorcycle glove may be thinner than the traditional cold-weather glove that comes with more padding. However, the heated glove also has a battery pack attached and is connected with wires to your jacket or the battery in some cases. Although the battery is long enough to not limit your movement, it can be felt and be distracting at times. 
The feel of heated gloves is also different than normal winter gloves because of the lack of padding. Some riders may like this because it allows for more movement with the hands and fingers. However, the lack of padding also makes the gloves lighter, and being connected to the bike with wires or a battery pack with thin gloves can cause discomfort. 
Con: The Danger
Heated motorcycle gloves can give you a wicked burn. There have even been some reports about first degree burns from heated motorcycle gloves. Burns can happen if you are not careful to make sure that the setting is dialed in properly. 
There are controllers for the heat that act like a thermostat that you can set so the gloves will not get too hot. Although these controllers are an added expense on top of already expensive gloves, they are certainly worth it if you do not want to end up being burned by your own gloves. Ouch!
On top of the burns, many heated motorcycle gloves don't come with knuckle and hand pads to protect the vulnerable spots of your hands in the case of a fall. Most other motorcycle gloves do offer these pads. This is a compromise that you will need to consider thinking of your comfort over safety.
Con: Battery Life Limits Your Ride
If you decide to purchase a battery powered heated motorcycle glove, you will have to charge the battery pack for the gloves for several hours before using them. Then, when you get on the open road, you will need to plan your ride around the glove battery life.
Most of the gloves mentioned in this article last from anywhere between two to six hours, depending on the heat setting. This means that you may have to have a backup pair of gloves if you are taking a longer trip, otherwise the heated gloves will stop working. Padded back up gloves may be necessary for longer trips in cold weather. 
(Source: Olympia Gloves)
Final Thoughts
The bottom line with heated gloves is that they do work. Depending on what you want from your gloves, there are different options of heated gloves that can fit your riding needs. Heated gloves are superior to padded winter gloves because they allow your hands and finger to function better and more freely. 
However, if the cost and installation of the gloves put you off, just remember that the heated gloves could not only keep you cozy and comfortable for your cold-weather ride but could also keep you safe and help you to arrive at your destination in one piece.