History
The Honda Monkey (originally Z series), despite its minuscule proportions is a legend in its own right that commands a cult following worldwide. Launched way back in 1960 with a 49cc engine as a thrill ride for kids at Tama Tech- a now-defunct amusement park in Tokyo, soaring popularity promoted Honda to launch a road-going version of the motorcycle for the European and American markets.
It featured a flashy chromed tank, foldable handlebars and teeny weeny 5-inch wheels- but the liking was instant. It looked a pretty little motorcycle that was compact, light and effortless to potter around town. Honda increased the wheel size and later featured detachable front forks so to fit inside a car.
However, it witnessed the end of production in 2017 owing to pending emission controls in Japan- Honda revived the brand in 2018 with a 2019 model based on the Honda Grom- with styling and paint schemes based on the original Z series, it hasn't looked back since then.
Engine, Gearbox, Suspension
Come 2021, and the 2022 Honda Monkey 125 is here! Swapping the 124 single pod air-cooled motor from the Honda Grom- the Monkey 125 now produces 9.25 bhp @ 6750 rpm and 11 nm of torque @ 5500 rpm. The engine is now Euro 5 compliant thanks to revised inlet ducts facilitating efficient air intake and an improved catalytic convertor to conform to the new emission norms. The revision has resulted in a marginal sacrifice on power where the previous model would crank out 9.6 bhp but stands compensated with 0.5 nm of extra torque.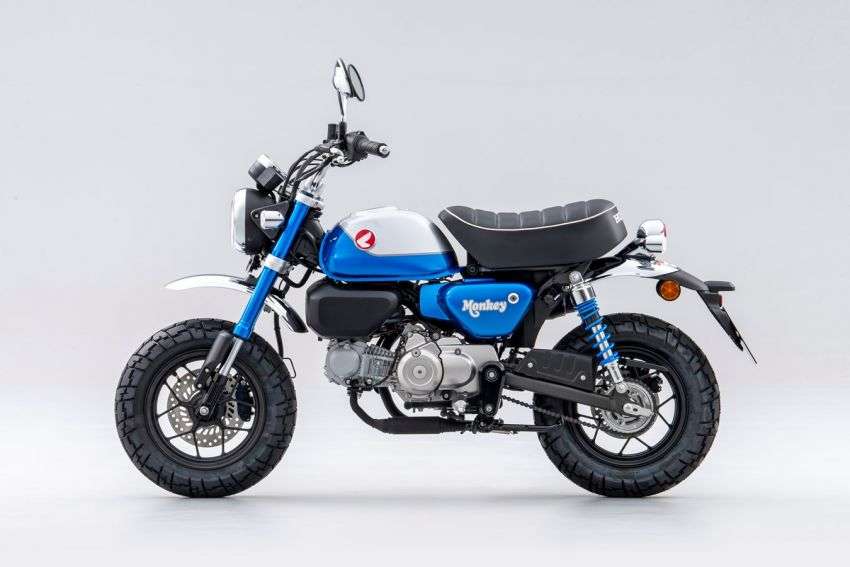 The gearbox has grown in size to accommodate the fifth cog in the transmission with spaced-out ratios making the 2022 Honda Monkey 125 a 5-speed motorcycle. The front upside-down suspension sees marginal improvements while the twin rear shockers now feature two-stage springs and revised dampers for increased comfort while tackling road undulations. Rolling on 12-inch block pattern tyres, the Monkey brakes via a 220mm front and 190mm rear disc mated to an IMU controlled ABS unit.
Performance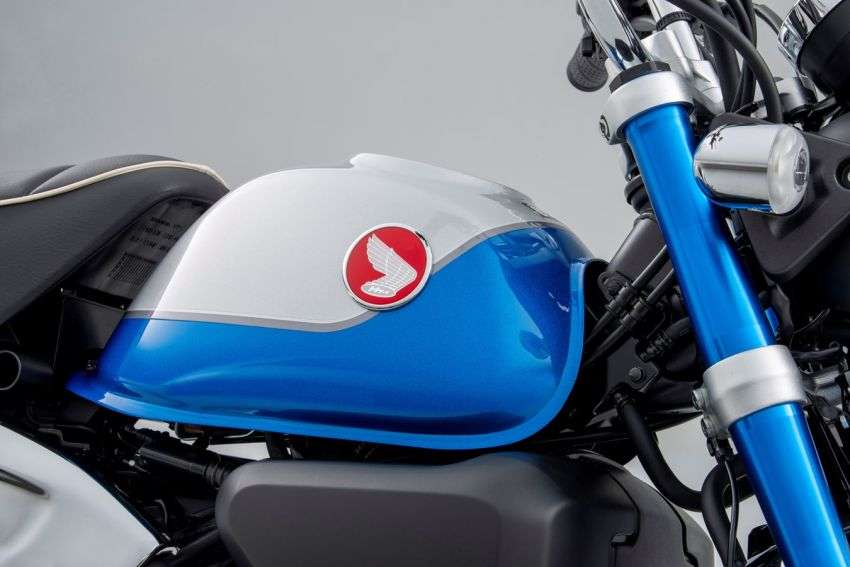 The fuel tank can hold 5.6 litres of fuel and with an impressive claimed mileage of 1.5 litres/ 100 kms- the little Honda can cover over 350 kms before the tank runs dry. Top speed of 91 kph might not seem goose-bump inducing, but serious fun for a motorcycle of its size that turns as quick as a hare and is now lighter by 3 kgs over its predecessor.
Colours options and pricing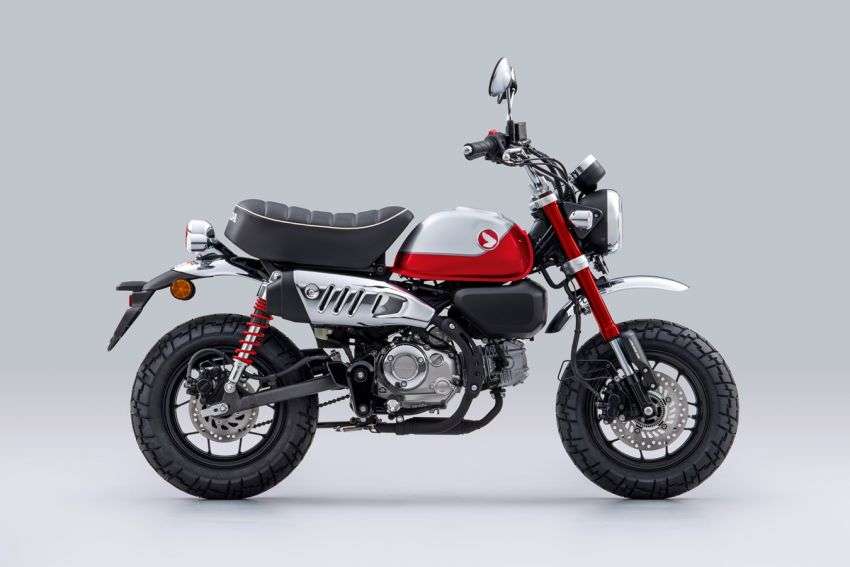 Offered in 3 colour schemes i.e. Pearl Nebula Red, Pearl Glittering Blue and Banana Yellow, the 2022 Honda Monkey 125 pricing has been announced at £ 3799 in the UK with pricing for the rest of the world to be announced soon.
Image Gallery