For most people, cruising down the road listening to your favorite songs is an ideal way to spend a few hours. No one enjoys a nice ride along a beautiful scenic highway more than those who own motorcycles. The common question is, what do motorcycle riders listen to while they are out and about?
Do Motorcycles Have Radios? Many motorcycles you have seen on the road most likely have radios. That being said, not every motorcycle you see has a radio, and some riders actually prefer theirs without them. Since the point of having a radio is to hear what is on it, people with louder motorcycles often prefer to listen to their bikes. The ability of the radio on your bike is also representative of what style of bike you have.
People who drive a car may have a hard time imagining life without a radio, but not everyone has the same preferences. The radios we see in cars are much different than the radios that are on most motorcycles. Let's talk more about radios on motorcycles and why they are not always necessary.
Do Motorcycles Have Radios?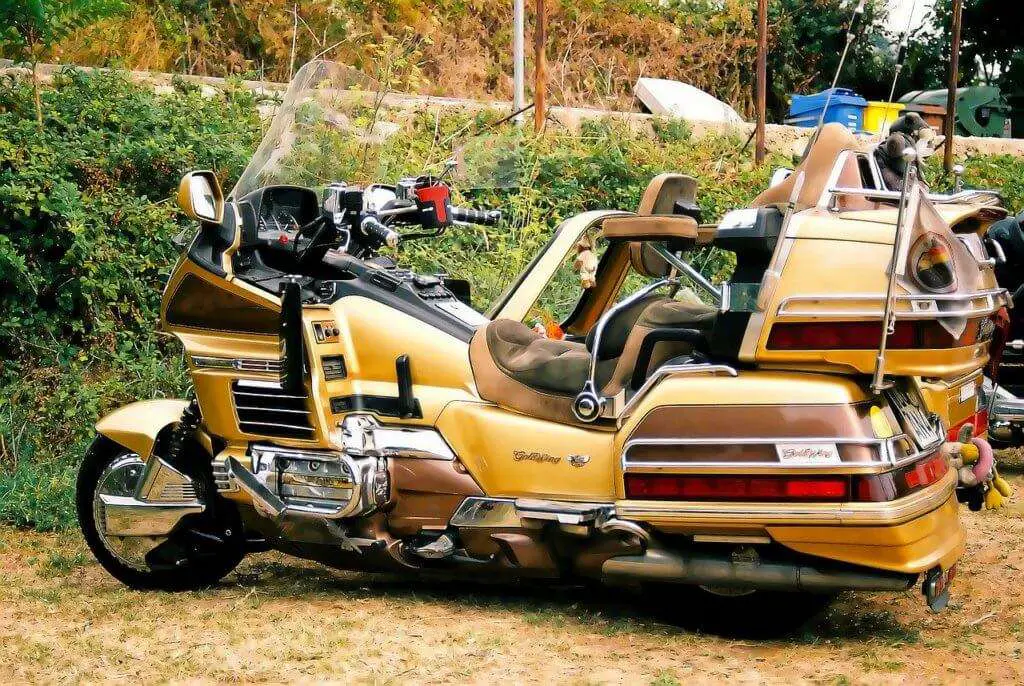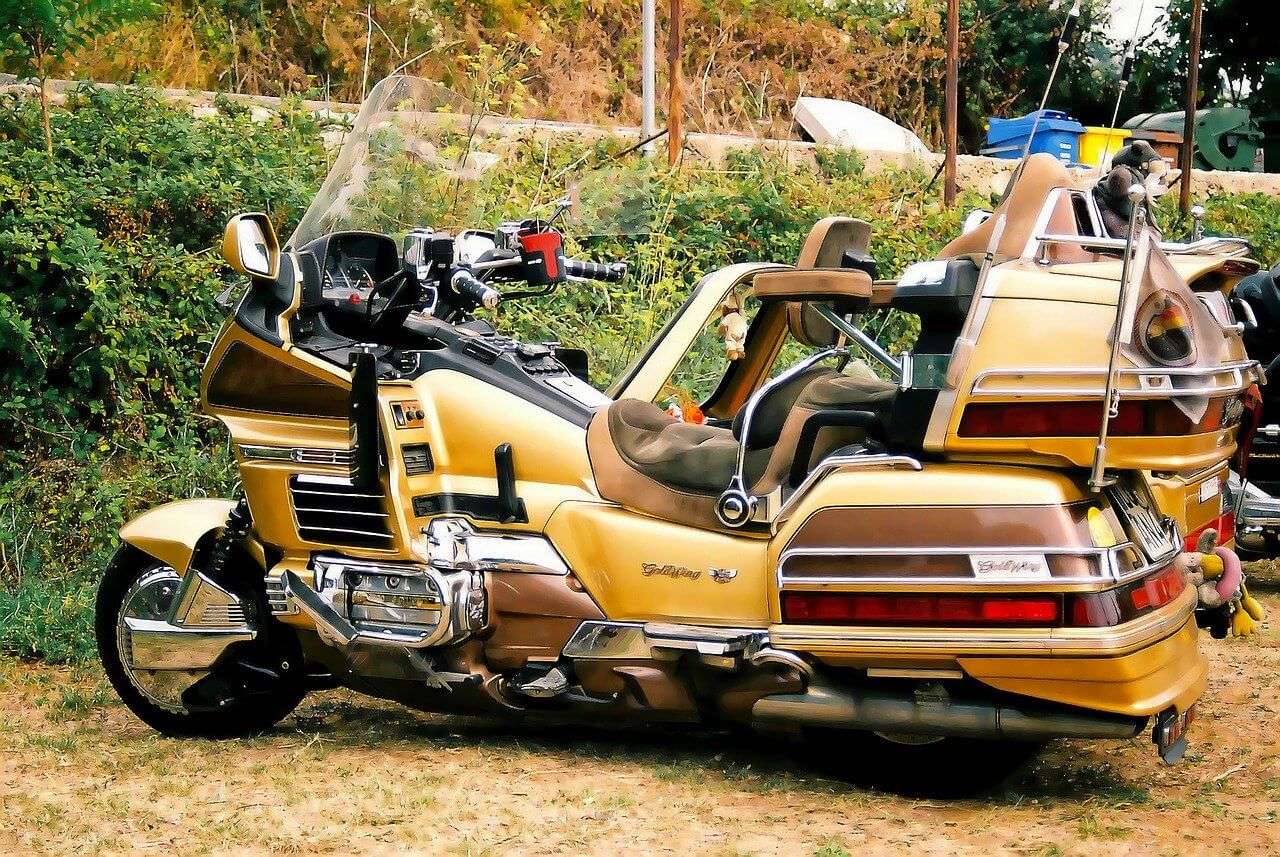 Most modern motorcycles come with some radio. They are often installed on touring bikes and can feature the same abilities as the radio that you may find in your car. Even if the motorcycle you own does not have a radio currently, many retailers sell radios or similar objects that can allow you to play music while you ride. Installation of an aftermarket radio may need to be done by professionals in order to make sure it is stable and installed correctly.
Motorcycle radios come in three different varieties. You have intercom and speaker radios where the sound either comes through a headset to the rider, or it comes out of a speaker where the rider can adjust the settings until they can hear it. Some radios work with the helmet the rider is wearing so that the sound is better quality. These radios are also beneficial if the rider is trying to talk to a passenger or another cyclist.
For many riders, they believe having a radio on a motorcycle may ruin the experience you have. The motor of a motorcycle can be loud, and frequently, that is something that people are paying high prices for. These are often the riders who use the radio as a communication device instead of a form of entertainment. Another downside of different radios on motorcycles is that they can act as a distraction for the rider, which increases the risks of them riding.
How Are Motorcycle Radios Different?
Motorcycle radios come in two varieties. The first being an intercom style, and the second is using traditional speakers. Many riders also enjoy a radio system that is used through the helmet of the passenger. Some motorcycle radios allow the rider to connect with their phone, which will enable them to use their device hands-free, which is excellent for keeping in touch with loved ones or to help them hear directions while they are traveling around.
Intercom Radios: Intercom radios are one of the most popular solutions for riders today. They come in a wide variety of options such as wired sets to Bluetooth sets, and they can help riders communicate with the passenger on their motorcycle as well as other riders around them. While a wired intercom radio may seem like it is dated, they actually see less interference than something that is non-wired. 
Radio Speakers: Larger bikes such as touring bikes can sometimes feature motorcycle radios that are similar to the radios that we have in cars or trucks. They utilize a comparable speaker system, and they can even have ports for CDs or iPods to play your music. One of the downsides of a traditional radio speaker is that they are often played at louder levels due to the sounds of wind and the motorcycle. It can drown out the noise of your bike, and it can be challenging to hear your passenger or other riders.
Helmet Speakers: For some riders, a helmet speaker system is the best way for them to ride. They can easily hear their music or conversation with another rider right in their ears. Helmet speakers keep the driver focused on the road, but they do keep the rider from being able to hear what is going around them in terms of traffic.
Is a Motorcycle Radio Worth It?
Deciding if a motorcycle radio is worth your time and money depends on your riding style. If you ride a louder bike, you may find that a motorcycle with traditional speakers drowns out the sound that you love. Many believe that you should be entirely in tune with your bike while driving and that this may ruin the experience for some people.
For those who are not looking for the investment, using an iPhone or an iPod with a pair of headphones will do the same trick. In many states, driving with any headphone in your ear is frowned upon. Wearing headphones can prevent you from being able to hear what is going on around you, which can compromise your safety.
Something else to consider is how loud a radio on a bike can be unless you are using something in your helmet or your ear. Having music blasting at the same level when you are stopped as it is while you are riding down an interstate can have a negative impact on your ears, as well as those who are around you. Some motorcycle companies are creating bikes that turn down the music as the rider slows down to solve this problem.
Can You Add A Radio to a Motorcycle That Does Not Have One?
If your current bike does not have a radio, you can easily add an aftermarket one to your bike. You can also upgrade your radio if you have one but do not enjoy it. When choosing a radio for your bike, you need to consider where you ride, who you ride with, and the typical weather that you face while driving.
The bike you are looking to add a radio to should have an audio output of some sort. You are going to need this in order to wire your radio. If you are unsure of where to look, make sure that you have a professional help you. This will help reduce the damage to your bike, and they may have practical solutions to your problem. If your bike does not have an audio output, your options may change in terms of what you can and cannot have on your bike.
If your bike currently has a radio, then you want to make sure that the style of radio you are looking at is compatible with your bike and the radio you now have. Some motorcycle radios can be expensive, and this will help you make the right decision when it comes time to purchase. A lot of newer motorcycles have multiple options for you to choose from.
Keep in mind that if you are looking to get the best quality of sound on your bike, installing a radio or replacing a radio will only do so much. Take the extra time or money to get speakers that are recommended to work with your setup, but do not ruin the look of your motorcycle. The speakers should also be weatherproof. If you are unsure about the speakers, most stores will offer you the chance to hear what the speakers sound like before you purchase them.
Sources:
https://www.motorbikelicense.com/do-motorcycles-have-radios/
https://www.motorcycleintercoms.net/types-of-motorcycle-intercoms/
https://www.mobileedgeonline.com/three-steps-to-a-better-sounding-motorcycle-audio-system/