Motorcycles were invented as cheap and simple modes of transportation. While a few still serve the same purpose even today, there's no dearth of preposterous paradigms.
Meet the 2021 Combat Wraith- a carved contraption that'll make the Ducati Superleggera V4 appear as a discounted deal. Defined to be "raw art in motion" – the hand-built Combat Wraith pushes the boundaries of eccentric motorcycle design.
The CNC machined curved fuel tank, girder forks, monocoque frame, and exposed internals all reek of a space-age apocalypse.
Engine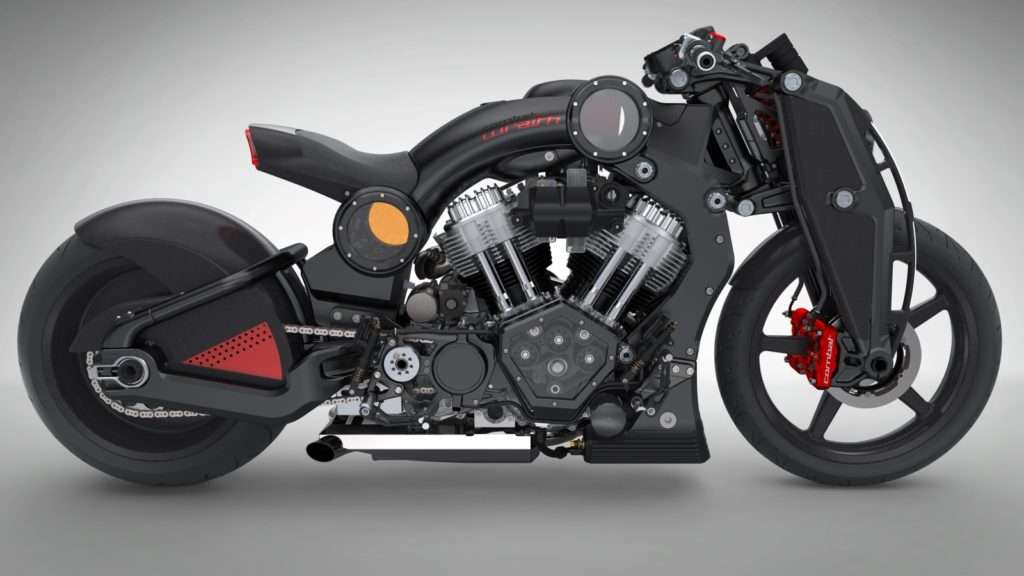 Crafted entirely out of solid billet blocks of military-grade aluminium, the 2021 Combat Wraith cranks out 145 bhp of power @ 5100 rpm from a humongous 2163cc v-twin motor nestled between the machined monocoque frame.
Hot hatch rivaling 160 lb-ft of torque at a measly 2000 rpm top whacks the Wraith to a staggering 160 mph. The five-speed transmission operated through dual operated foot-shifter transfers all the engine grunt to the rear wheel.
Suspension and brakes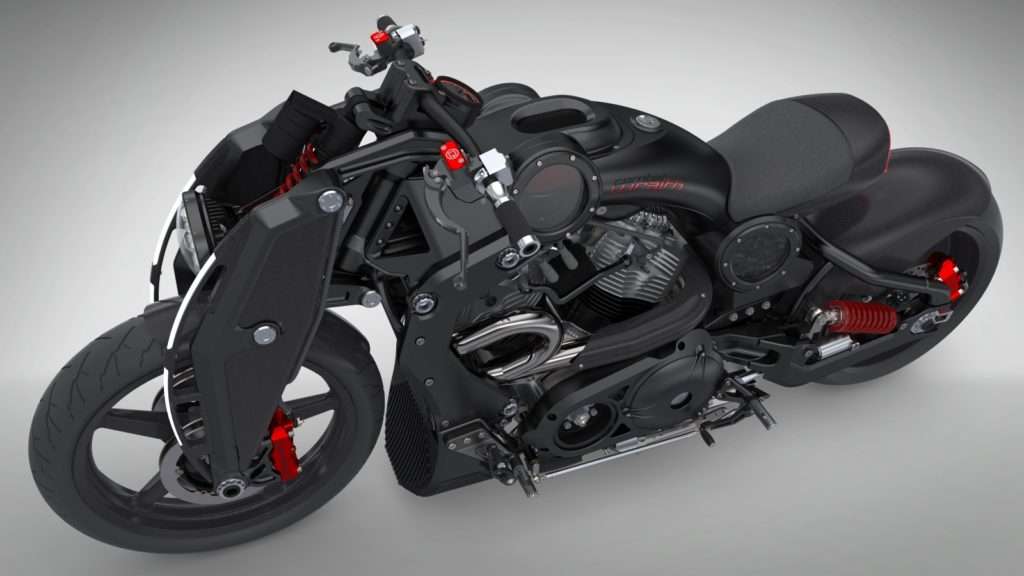 Suspended on girder front forks and cantilever rear suspension both mated to a Racetech monoshock, the Wraith rides on Pirelli Diablo Rosso III tyres mounted over 19 and 17-inch carbon wheels. The 560 lbs motorcycle can be screeched to a halt by way of 2 four-piston Beringer callipers mounted over twin 230mm rotors and a two-pot calliper grabbing a solo 240mm rear disc.
However, the extreme styling of the Wraith doesn't come in way of comfort and the motorcycle offers cozy ergonomics to the rider. The dual foot controls for both gear shifts and rear braking is a unique attribute facilitating the rider to choose from a cruiser or street-bike riding stance.
Price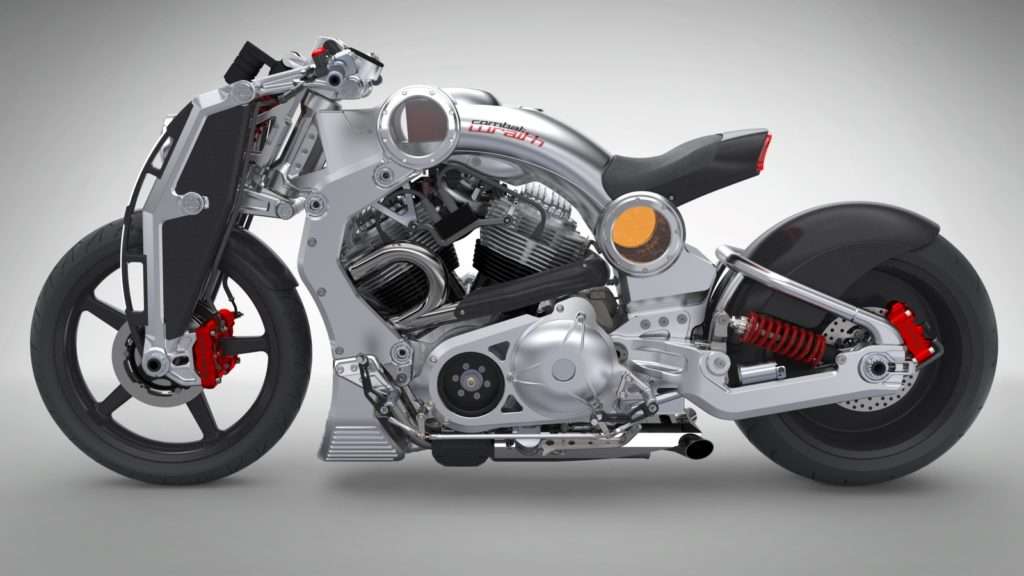 Only 21 units of the Combat Wraith would be built with each unit retailing at US$ 150,000 for the raw machine model and US$ 165,000 for the black knight variant.
Image gallery