Handling and maintaining your motorcycle can be overwhelming if you are not familiar with all the different components. If you have never heard of a tire being tubed or tubeless, then this is one more issue you should learn about. You may be asking yourself, "How do I know if my motorcycle tires are tubeless?"
Determining whether or not your tires are tubeless is typically done by checking the tire valve stem. In most cases, the position and lockring around the valve stem can reveal if your tire is tubed or tubeless.
Taking care of your motorcycle will not always be a cut-and-dry matter, requiring you to make judgment-based decisions. However, you can read on to be better informed on recognizing tubeless tires.
How To Check For Tubeless Tires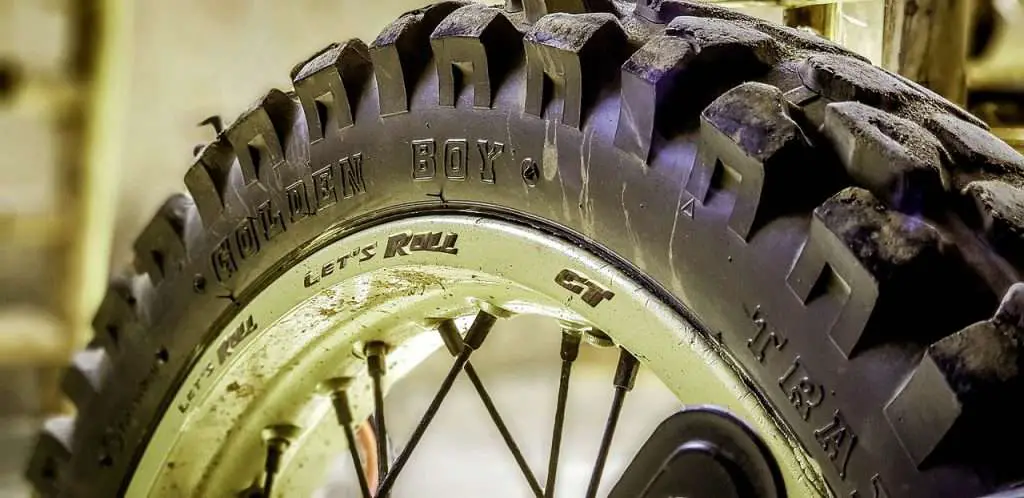 If you got a motorcycle and are not sure if your tires are tubed or tubeless, you will want to figure it out and know what you are working with. Thankfully, there are a number of ways to spot the difference.
Asking The Seller
This one may seem to be too obvious, but there is no problem with using it. Maintaining a good relationship with buyers is important to sellers, so they are sure to help and answer any questions they may receive. Make use of this, and do not be shy to reach out to your motorcycle's previous owner about the tires even after you bought it.
Tire Valve Stem
Chances are, you will be able to resolve this issue by checking the tire valve stem on the tire. A tubeless tire with a valve stem will be secured with a proper lock-ring. However, a tubed tire with a valve stem will likely have a silver lockring or no lockring at all.
Alternatively, the position of the valve stem can reveal your answer. If the valve stem is inserted directly into the rubber, then the tire is likely tubed. On the other hand, a tubeless tire will likely have its valve stem inserted into the rim.
To be 100% sure you can deflate the tire completely and check if the valve goes in or stays on the rim. If it goes in, you have a tube, if it stays put, it's tubeless.
Flat Tires
Xiaomi Air Inflator Portable Electric Air Compressor
No Standalone lithium batteries are sold with the product
Portable & Compact Design: Compared with the huge volume of traditional car air inflator, Xiaomi air...
MAX 150 PSI Inflation Pressure:The high-precision alloy die-casting cylinder can be pressurized...
A good indicator of a tubed tire is that it often gets punctured or flat. Since tubeless tires are less likely to have such issues, you can expect frequent occurrences to be attributable to your tires being tubed.
Do An Internet Search
If you are reading this, then you should have access to the internet. With it, you can figure out if your tires are tubed or tubeless. You can look around the tire for details in your search (marks like TR, UST, or TL are good to look for). You can also just take a picture of your tire and do a reverse image search for results.
What Is The Difference Between Tubed and Tubeless?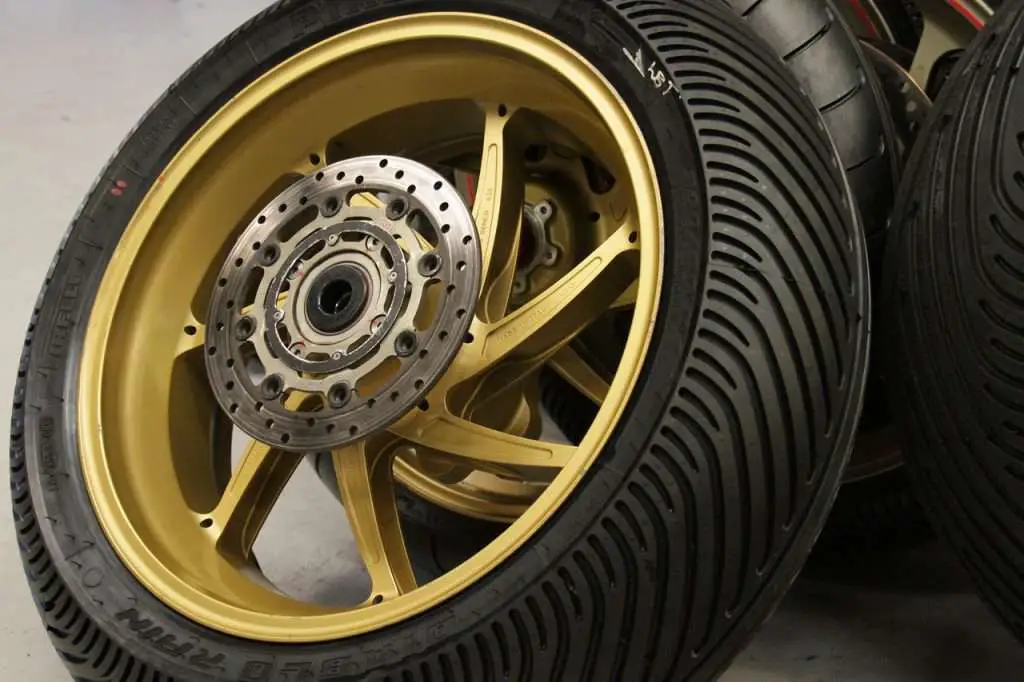 In terms of performance and use, the difference between using tubed and tubeless tires is relatively simple. Tubed tires are good for offroad performance, handling rough terrain better than their tubeless counterparts.
Tubeless tires have their own advantages, including lighter weight and riding cooler as a result. A major difference is that they are better with punctures: they are capable of holding a puncturing object, such as a nail, preventing it from immediately deflating. Even if it does deflate, it will take longer and give you more time to react.
As for removing and replacing the tires, tubeless tires are harder to care for, requiring extra steps and equipment to complete the process. However, many feel that this is balanced by the fact that you would have to replace a tubeless tire less often.
Knowing the difference between a tubed and tubeless tire may seem trivial, but knowing which one you have can help you make a decision about off-roading. Also, you may wind up deciding to change from one to the other. Every motorcyclist has their preferences, which is one way to cater to those preferences.
Conclusion
Taking good care of any complex machine can be confusing if you are anything short of an expert. Whether it is a motorcycle or just a television, there are times when you will learn something new for the very first time. This can cause concern about what you know and what you thought you knew.
The same goes for your tires being tubed or tubeless, as it can be easily overlooked and left unknown. However, there is no reason to stress over it, as the matter can be resolved in a few different ways. Then, you can make an informed decision on how to better take care of your motorcycle.