If you're planning a long road trip by motorcycle, you might be wondering whether investing in a motorcycle-specific GPS is worth the expense. One look at the market for available GPS units proves that this technology doesn't come cheap. 
Motorcycle GPS units are worth the money because they can consistently be operated with a gloved hand while a smartphone can't. They're also durable in all temperatures and weather conditions, unlike smartphones. GPS software applications can be added to smartphones for a cheaper navigation option. 
Those on the fence about buying a motorcycle GPS have many things to consider before making such an expensive investment for their bike. Read on and learn more about dedicated motorcycle GPS units and why they're superior to using your phone.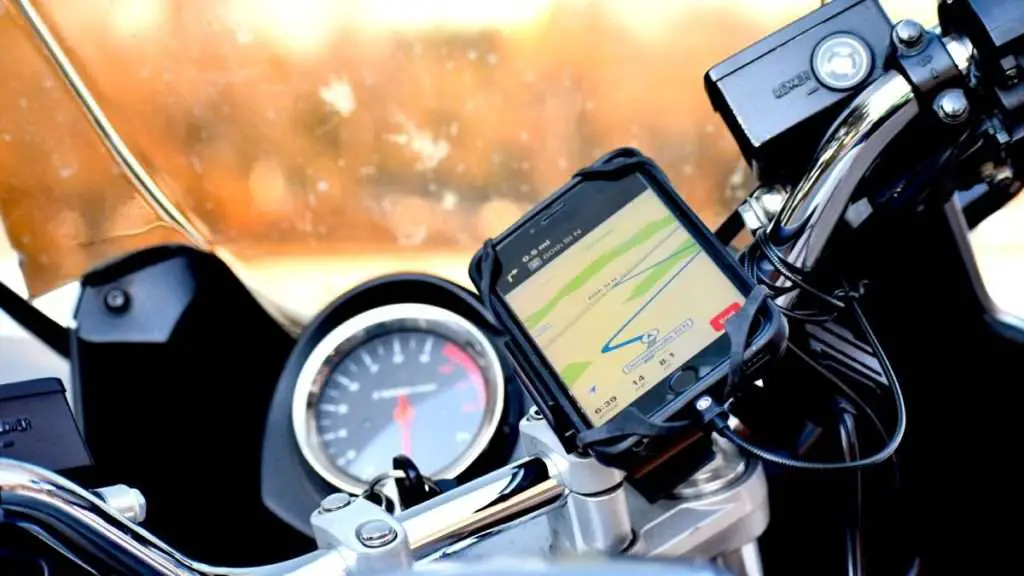 Thanks to modern technology, both GPS units and smartphones can use satellite technology to pinpoint the user's location and gather navigational data based on it. In this respect, motorcycle GPS units and smartphones are capable of providing lots of the same information. So why would you choose a motorcycle GPS over just using your smartphone?
Going with a dedicated motorcycle GPS is a good idea. There are several dangers associated with using a phone for motorcycle navigation. These range from the minor inconvenience of damaging your phone to the major inconvenience of getting lost in the middle of nowhere. Here are a few of the risks you run using your phone for navigation: 
Lack of temperature control: Have you ever had your smartphone shut itself off to protect from overheating? A smartphone mounted on a motorcycle has no protection from solar exposure, and the GPS processing plus direct sun can cause the phone to start overheating quickly.

Lack of weatherproofing: If you get caught in a sudden rainstorm with your smartphone on your motorcycle, your phone is likely to get wet even if you have it in a water-resistant case. Over time, this can lead your phone to short out or malfunction.

Risk of damage: The road is a rough place for your smartphone, and using it as your primary GPS while riding your motorcycle may increase the chances that you'll accidentally drop it on concrete or break it in some other way. If this happens, you won't just lose your GPS-you'll lose your mode of communication, too.

Lack of touchscreen capability: While some smartphones may register touch through a glove, this touchscreen capability isn't standard in smartphones. This incompatibility may make it difficult to punch in navigational data into your smartphone during cold weather or any other time you ride with protective gloves.

Energy consumption: Even when the screen is turned off between uses, a smartphone will burn anywhere from 6% to 10% of its battery power an hour on a ride. This means that it's easy on longer rides to show up with a smartphone that is barely operational – not an ideal situation if you're using it for navigation and you're in a new place. (Source: Bike Forums)
Smartphones might seem like the convenient choice for navigating on a motorcycle, but if you're using your primary smartphone as your motorcycle GPS, you may be risking damage to it. For this reason, many motorcyclists who use a smartphone for their GPS unit have a separate smartphone dedicated to the task. 
Motorcycle GPS vs. Phone Mounts
If riders had to hold their phone in their hand to use the GPS function, they wouldn't be very useful. For this reason, many riders use a phone mount to hold their phone when it's in use as a GPS unit. However, using a phone mount for smartphone GPS typically places the smartphone face-up on the motorcycle. This can lead to a few problems: 
Readability: Smartphones aren't really designed for use outdoors in the first place, which makes them dim in direct sunlight under the best of circumstances. If you can't read your GPS while you're riding down the road, it isn't very convenient. Smartphones also generally have a small screen which can be difficult to read on the road.

Heat: Mounting your smartphone between your handlebars as part of a GPS mount puts it in a position where it is very likely to overheat. The last thing you want to do when you're in the middle of trying to navigate with your GPS is to pull over and let your GPS unit cool down before you can use it again. 
Serious hardware limitations aside, the main benefit of choosing a mounted phone for GPS navigation on a motorcycle over a motorcycle GPS unit is cost. A navigational system on an iPhone or Android can be rigged up using an outdated phone model whenever you upgrade. Since you only need it for navigation, you can get the bare minimum service for it. 
Regardless of which option you go with, you'll likely end up needing to pay for a GPS subscription fee. This subscription fee offers you access to the newest preloaded maps and other technical support.
Advantages of Motorcycle GPS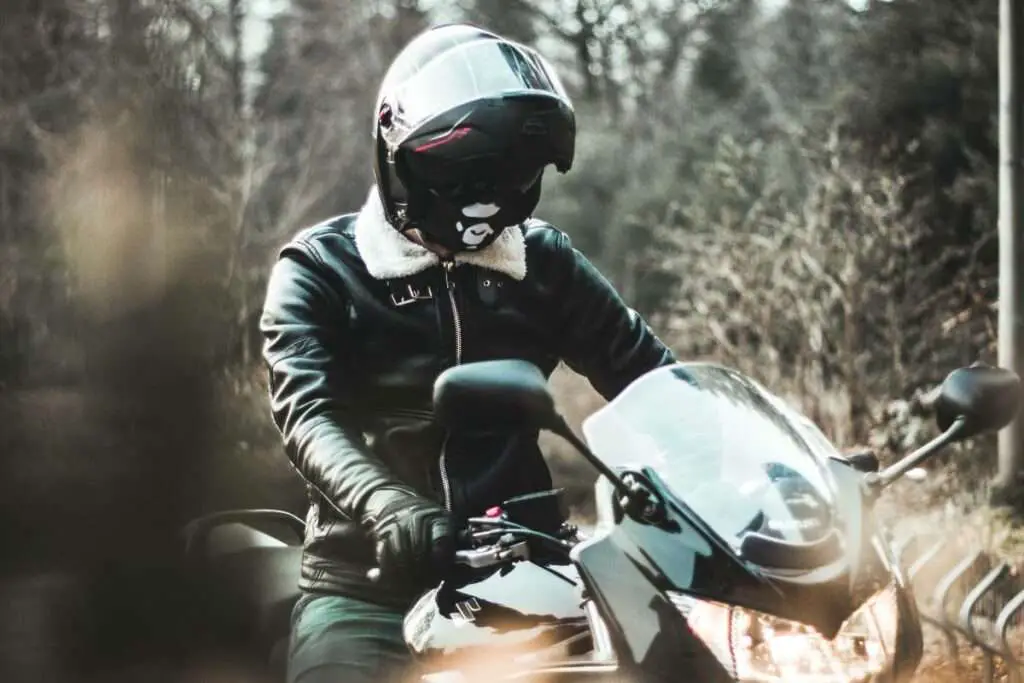 When it comes to navigation, there are many advantages to using a GPS unit designed specifically for motorcycles rather than relying on a smartphone. Here are just a few of the benefits of using a motorcycle GPS instead: 
Weatherproof: Because they're made to go on a motorcycle, these GPS units can handle a wide range of temperatures, and they're usually waterproof. With motorcycle GPS, you have to worry less about the GPS taking damage in the course of your travels. Motorcycle-mounted GPS units are generally sturdier than any smartphone. (Source: The Drive)

Lower insurance rates: Many insurance companies that insure motorcycles will offer you a significant discount for installing a motorcycle-specific GPS unit on your motorcycle. The same can't be said of using a smartphone, which is considered by many people to be dangerous on the road whether you're in a car or on a motorcycle.

Navigation in poor service areas: If you depend on a smartphone to navigate, there will inevitably come a time in your travels when you have poor cellular reception. If you're using a cellphone for navigation, this can leave you stranded in an unfamiliar place. GPS units typically have a more robust coverage and are more reliable with their reception.

Screen brightness: Since motorcycle GPS units are designed to be read in full sunlight, they're a lot easier to read than a smartphone screen. Screen brightness can be a safety issue if you spend more time fiddling with your GPS trying to see where you're going instead of watching the road.

Preloaded maps: Rather than depending on a wireless connection to show you the route ahead, motorcycle GPS units can make use of preloaded navigational maps that will boot up and show you where to go even if you're in a remote area with poor wireless reception. (Source: Safer Turn)

As you can see, there are several reasons why you might want to choose a motorcycle GPS unit over a smartphone. The only serious drawback to a motorcycle GPS versus a smartphone is the fact that motorcycle GPS units are significantly expensive. Most motorcycle GPS units range between three hundred and five hundred dollars, so it's not a small investment. 
Why Is a Motorcycle GPS Expensive? 
You might be asking yourself why motorcycle GPS units are so expensive, especially compared to GPS units for automobiles. While automobile GPS units aren't cheap either, there's a price jump of several hundred dollars for a motorcycle version. These are a few of the reasons why motorcycle GPS units are so high: 
Limited production: The large-scale production of automobile GPS units helps keep production costs low, but there are fewer motorcycle GPS units manufactured. The price per unit for motorcycle GPS units is naturally higher in response. Each unit costs more to make. 
Weatherproof technology: The weatherproof technology and general durability of motorcycle GPS units requires a higher grade of construction materials and engineering. This high quality in turn causes the motorcycle GPS units to be worth more.

Gloved touchscreen display: The same technology that allows motorcycle GPS units to be manipulated through a glove is more sensitive (and therefore more expensive) than the more basic touchscreen capability in smartphones. For motorcyclists who spend a lot of time riding in cold, rainy, or inclement weather, gloves are a must. 
The same characteristics that make motorcycle GPS units worth the extra money to buy are also the characteristics making this type of technology so expensive in the first place. When it comes to GPS units, it's a matter of getting what you pay for. The more money you're willing to invest in a quality unit, the better chance you'll have of getting an efficient model. 
Types of Motorcycle GPS Systems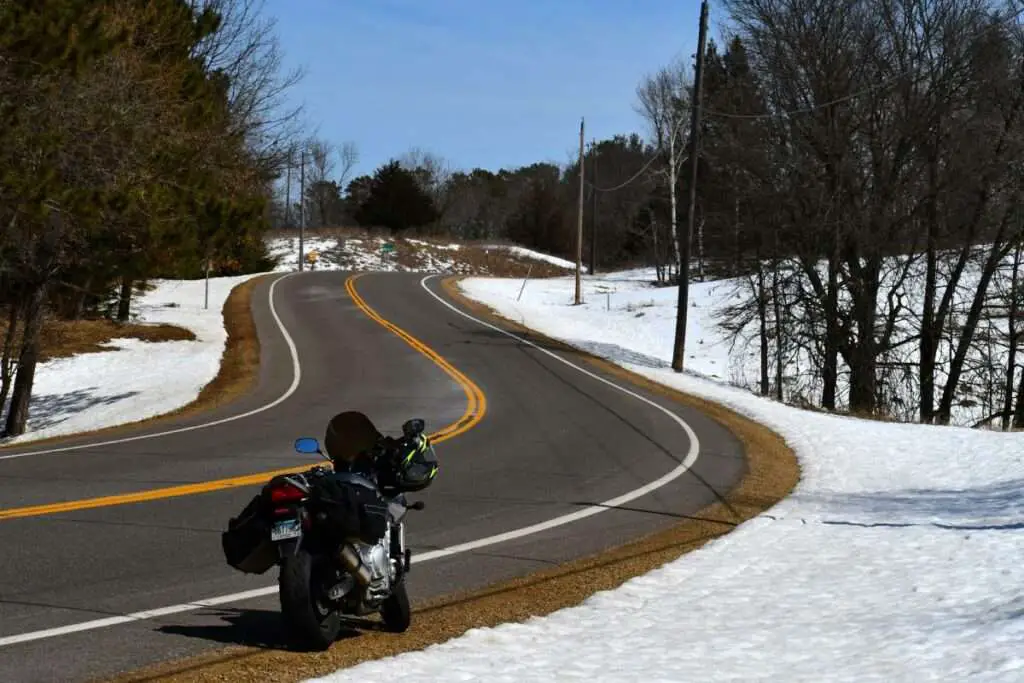 When it comes to motorcycle GPS systems, there are several different types you can choose from based on what kind of motorcycle riding you typically do. These are some of your options (Source: Revzilla): 
Road-oriented GPS: A road-oriented GPS unit is designed for street travel, and these GPS units have plenty of updated, preloaded maps for all roadways and city centers. This is the best type of GPS unit for a motorcyclist who does most of their riding cross-country. 

Offroad-oriented GPS: Offroad-oriented GPS units are designed for motorcyclists who go offroading and dirt biking in remote areas. These GPS units are outfit with a different type of mapping system that allows for offroad cyclists to track their topographical routes. Offroad GPS

Smartphone outfitted with a stock navigation map application software (ex. Apple Maps, Google Maps, etc.): Using a smartphone with a stock app is your cheapest option for navigational software while riding your motorcycle since you likely already have the smartphone and navigational app available, but it's also the most inconvenient method of getting access to it. These apps are much less thorough than paid GPS.

Smartphone outfitted with a third-party map navigation software (ex. Guru, OpenStreetMap, Here WeGo, Maps.Me): A smartphone outfitted with a strong thirty-party GPS app is more effective than using a standard application, but you still run into hardware limitations using a smartphone on the road.
Which GPS system is best for your riding depends on your habits as a motorcyclist. If you're an offroad cyclist who depends on GPS to stay oriented in isolated and unfamiliar areas, shelling out for a decent GPS system is crucial. 
However, if you're only an occasional road trip rider who mostly commutes to a familiar place and only needs to look up directions to a new place occasionally, you might not want to spring for an expensive GPS system. Daily commuters aren't as likely to get as much use out of GPS on a motorcycle as day trippers are.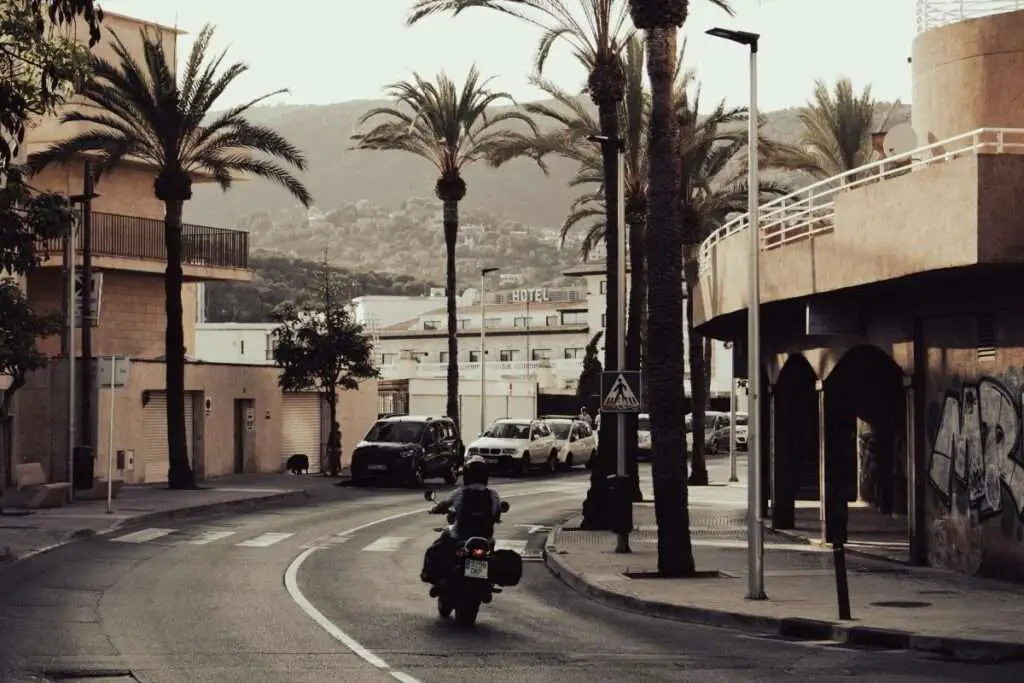 The world of dedicated GPS units for motorcycles isn't that large, and there's only a handful of brand names that are considered the cream of the crop when it comes to GPS navigation. Here are some of the top brands you should check into when you're shopping for a new motorcycle GPS unit: 
TomTom: TomTom is an international company from the Netherlands that has been investing in satellite GPS technology since the early nineties, making it one of the most matured GPS systems on the market. This GPS system features traffic warnings and loud built-in speakers to help you avoid missing your turns.

Garmin: Garmin is probably the most easily-recognizable name in GPS navigation. This company builds a variety of different GPS units for both cars and motorcycles. Garmin is considered to have some of the best and most accessible GPS technology for laymen users, with a wide range of models across several product lines. (Source: Forbes)

Magellan: Magellan isn't as well-known as Garmin or TomTom, but this company creates a line of GPS units that are designed specifically for offroad trail-riding, making this a good budget-friendly choice for dirt bikers.
Out of all of the brands available when it comes to motorcycle GPS units, Garmin would probably be considered the most popular. Since it has the biggest number of available models to choose from and some of the most updated satellite navigational data, it's hard for other GPS systems to compete. This is especially true of stock unpaid GPS systems like Google Maps.  
Motorcycle GPS Units Are Worth the Money
Even though you might be reluctant to shell out several hundred dollars for a motorcycle-specific GPS unit, their convenience and protection from the outdoors make them a better option for dedicated riders. 
While you can get some navigational use out of a smartphone on your bike, the hardware limitations of using a phone versus a motorcycle GPS unit make them a poor choice in comparison.