You're in the market for a motorcycle jacket. You've done your research, know what features you want, and even settle on a style. But there's one question still nagging at you: should a motorcycle jacket be tight?
A motorcycle jacket should have a snug fit without being too tight. This is because these jackets have extra padding on the inside that should be close to your body to work properly. This way, the jacket protects your body in the event of a fall.
In this blog post, we'll explore the benefits of a snug-fitting motorcycle jacket and offer some tips on finding the right fit for you. So, let's get this show on the road. Shall we?
How Should a Motorcycle Jacket Fit?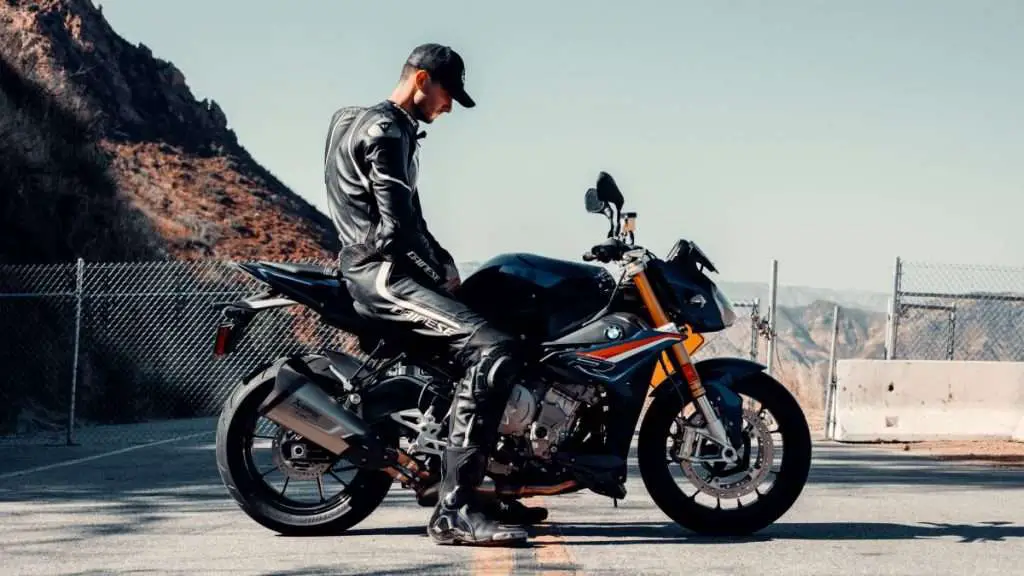 If you're new to the world of motorcycle jackets, you might be wondering how these jackets are supposed to fit. Should the jacket fit like a glove? Or should there be some room to move around?
As with most things in life, finding the right fit for a motorcycle jacket is all about striking a balance. The jacket should have a snug fit without being too tight.
When trying on a motorcycle jacket, pay close attention to the fit in the shoulders and chest. The jacket should feel snug but not restricting in these areas. You should be able to move your arms freely without the jacket riding up or feeling too tight. Furthermore, the waist of the jacket should be fitted but not so tight that it's uncomfortable.
This type of fit is crucial because it allows the padding in the jacket to do its job. A snug fit ensures that the padding stays in place and does not bunch up, which could leave you vulnerable in the event of a fall.
Tips for Finding the Perfect Motorcycle Jacket Fit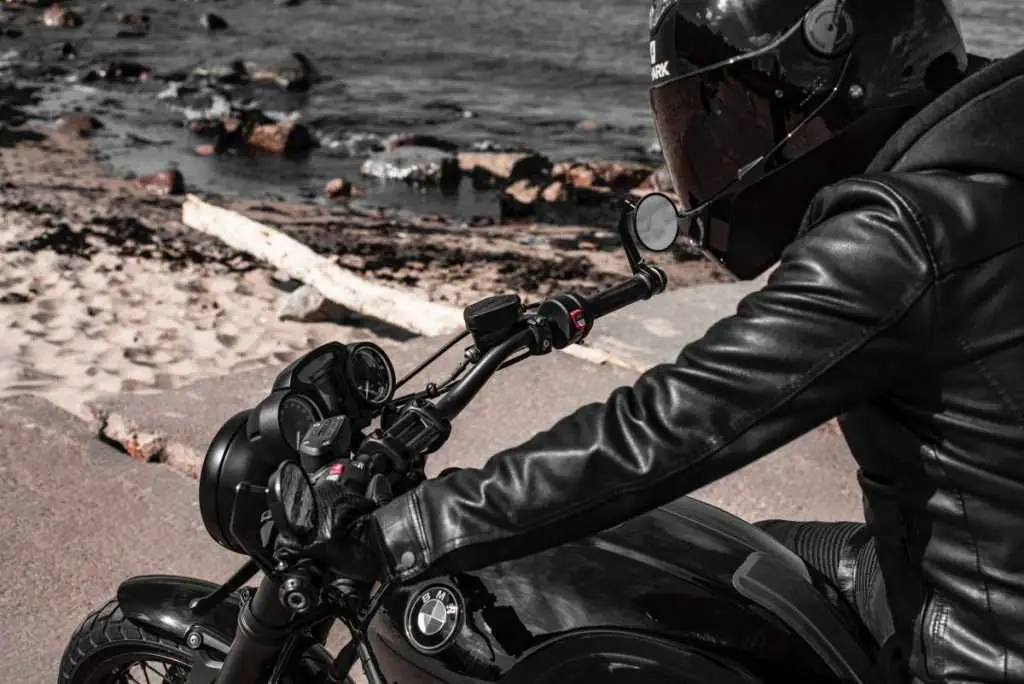 If you're not sure how a jacket should fit, you can do a few things to find the perfect fit. These include:
Choose the Right Material
The obvious choice for a motorcycle jacket is leather. Leather is durable and offers the best protection in the event of a fall. However, leather can be expensive and isn't always the most comfortable option, especially in hot weather.
If you decide to go with a different material, make sure it's thick enough to offer some protection in case of a spill. Also, ensure the jacket has sufficient ventilation, so you don't overheat while riding.
Check the Sizing Chart
When ordering a motorcycle jacket online, be sure to check the sizing chart. Every brand has slightly different measurements, so it's essential to find the right size before purchasing.
Get Enough Padding
Protection should be your top priority when choosing a motorcycle jacket. Look for a jacket with thick padding on the elbows, shoulders, and back. This will help to cushion you in case of an accident.
Most manufacturers include approval numbers or indicate the level of protection with numbers. For instance, you may see the armor's European approval numbers:
EN1621-1 is for shoulder, elbow, and knee armor
EN1621-2 is for back protectors
Find out how the brand rates its level of protection and go from there. You can also check out reviews from other riders to see how well the jacket holds up in a crash.
Try the Jacket On
It's also crucial to try the jacket on before purchasing. You'll want to ensure the jacket is comfortable in a riding position and not only when you're standing upright. This way, you can get an idea of how the jacket will feel when you're out on the road.
Pay Attention to the Details
Don't forget to take note of the small details.  This includes things like reflective piping or panels, which can help make you more visible to other motorists in low-light conditions.  
And if you ride a lot in the rain, you'll want to make sure the jacket you choose has a waterproof liner.  On the other hand, if you prefer riding in hot weather, you'll want to ensure the jacket offers sufficient ventilation and is made from a breathable material.
The most important thing to remember is to choose a motorcycle jacket that fits well, looks good, and suits your riding style. 
Source: Motorbike Writer and Revzilla
Wrapping Up
So, should a motorcycle jacket be tight? No. The jacket should have a snug fit but shouldn't feel uncomfortable. Try the jacket on and test the fit in a riding position to find the right fit. You need to ensure the jacket isn't riding up or restricting your movement. The bottom line is to choose a motorcycle jacket that feels comfortable and looks good.