Putting up a menacing show both in styling and performance- the Ducati Diavel holds a distinctive space and fashion statement in the world of motorcycles. No doubt there have been numerous and regular iterations of the Diavel. The latest on the chart is the new Ducati Diavel 1260 Lamborghini- a collaboration between two Bolognese natives and Volkswagen owned badges.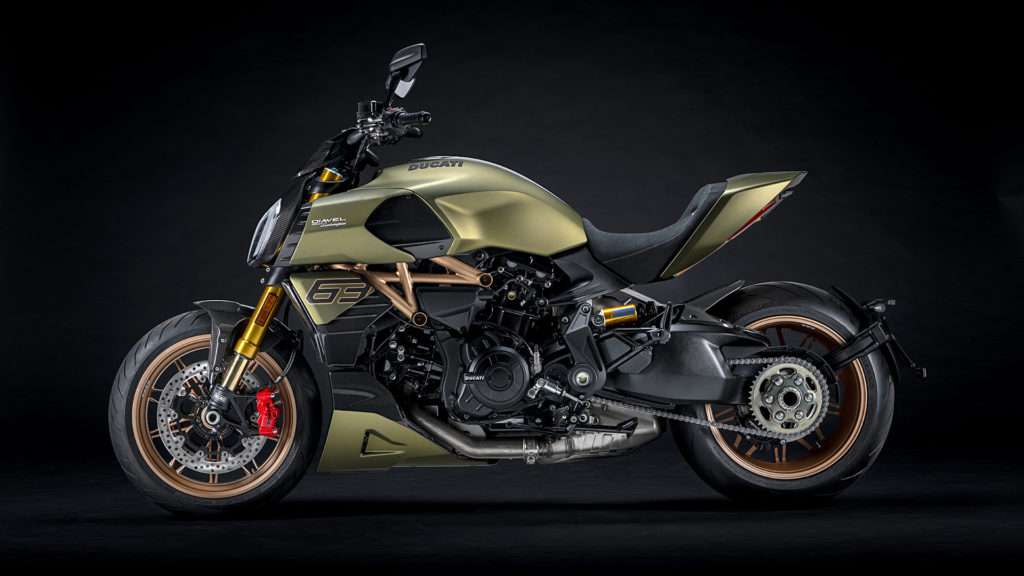 Inspired by Lamborghini
The Limited Edition Diavel 1260 itself is inspired by Lamborghini's Limited Edition Supercar- the Sian FKP 37. Though not much different than the regular Diavel 1260, the Limited Edition Diavel does emulate a few bits from the Lamborghini. The chief visual differentiation is the exclusive "Gea Green" livery- and the paint is the same that wraps the Sian FKP 37. The lightweight forged wheels impersonate the ones on the Lamborghini in design and "Electrum Gold Color" that also extends to the trellis frame and under-tail section. The Brembo front calipers dipped in fiery red mimic the ones of the Sian.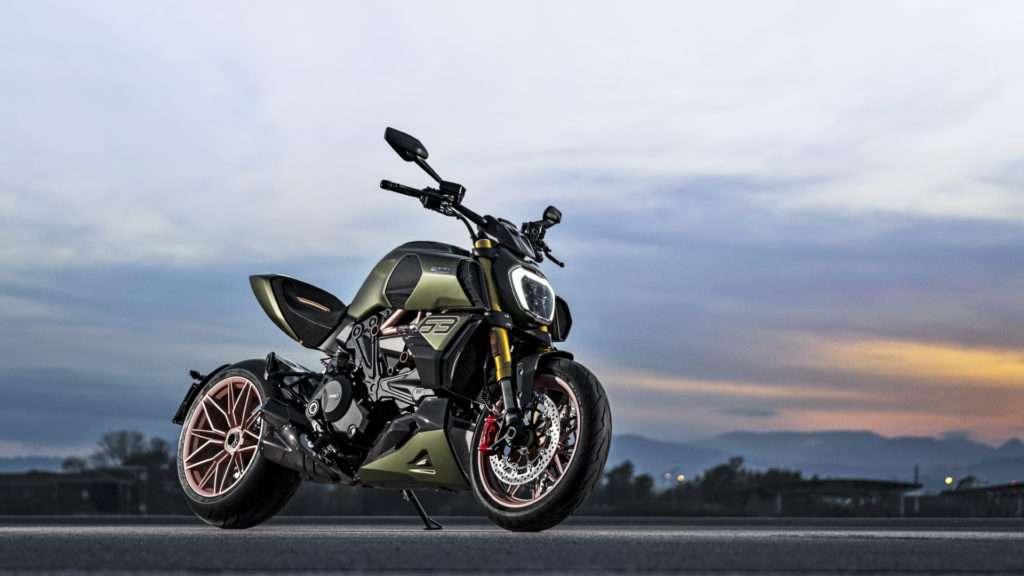 Ducati has generously embellished the Limited Edition Diavel 1260 Lamborghini with carbon fiber construction. The air intakes, front and rear mudguards, dashboard, tank and seat covers, headlight frame, and the radiator shrouds super-imposed with the number 63- commemorating the founding year of Lamborghini. The regular stainless-steel round exhaust end-cans are replaced with a re-profiled hexagonal carbon fiber unit paying homage to the ones of the Sian.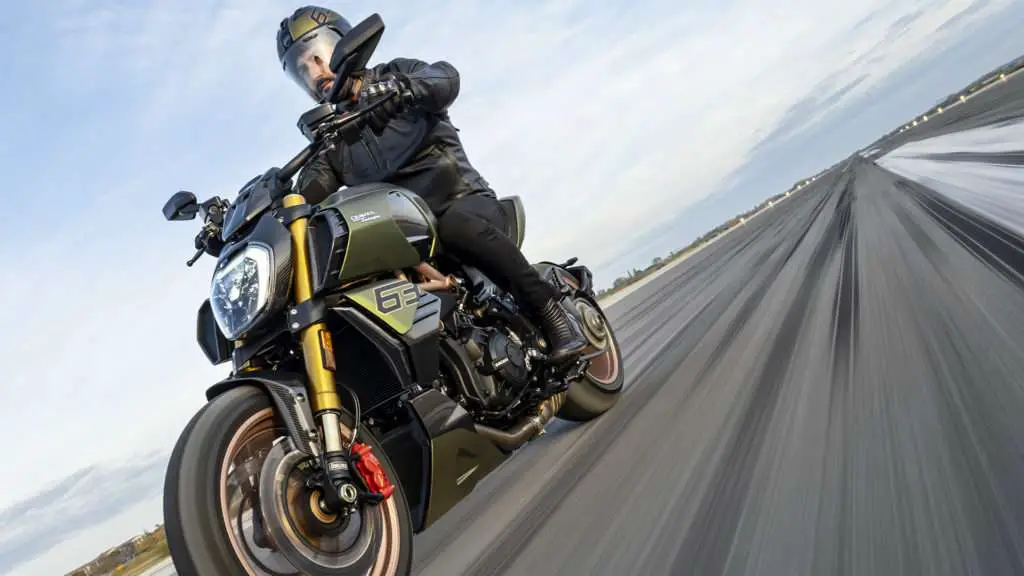 Mechanical underpinnings are unchanged, and the Limited Edition Ducati Diavel 1260 Lamborghini continues to be powered by a 1262 cc Ducati Testastretta DVT engine cranking out 162 bhp of max power and 129 Nm of peak twisting force. Top drawer components along with an exhaustive inventory of electronic aids have been retained.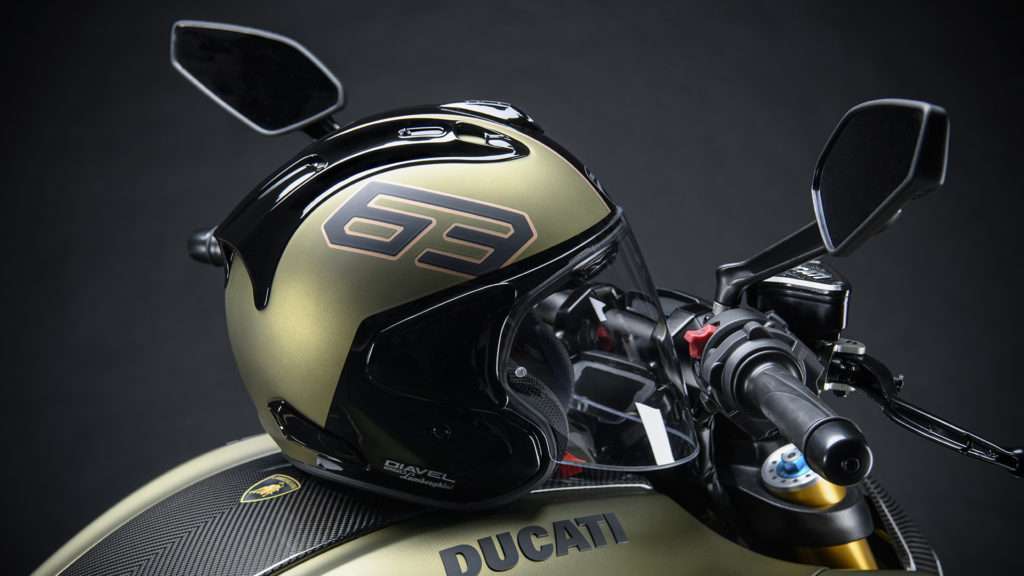 The Limited Edition Ducati Diavel 1260 Lamborghini will see a limited run of 630 units- coinciding with figure 63 on the Lamborghini Sian FKP 37. Ducati is also offering a special helmet in similar shade and decals to complement the motorcycle.
Image Gallery