I recently went on a camping trip.
A relaxing and inexpensive weekend away from the city.
But since I don't own a car, my choice of camping equipment was limited. I hate sleeping on the ground, so a tent was not an option. And renting an RV was not in the cards.
Which is why I settled for a motorcycle teardrop camper. This 1930's camping trend that's fast catching on allowed me to enjoy the traditional camping experience, with a dash of comfort.
If you're like me and love spending time outdoors, but can't live without certain luxuries, a motorcycle teardrop trailer is what you need.
This post delves into all you need to know about these lightweight camping companions.
Let's get right into it.
What are teardrop Campers?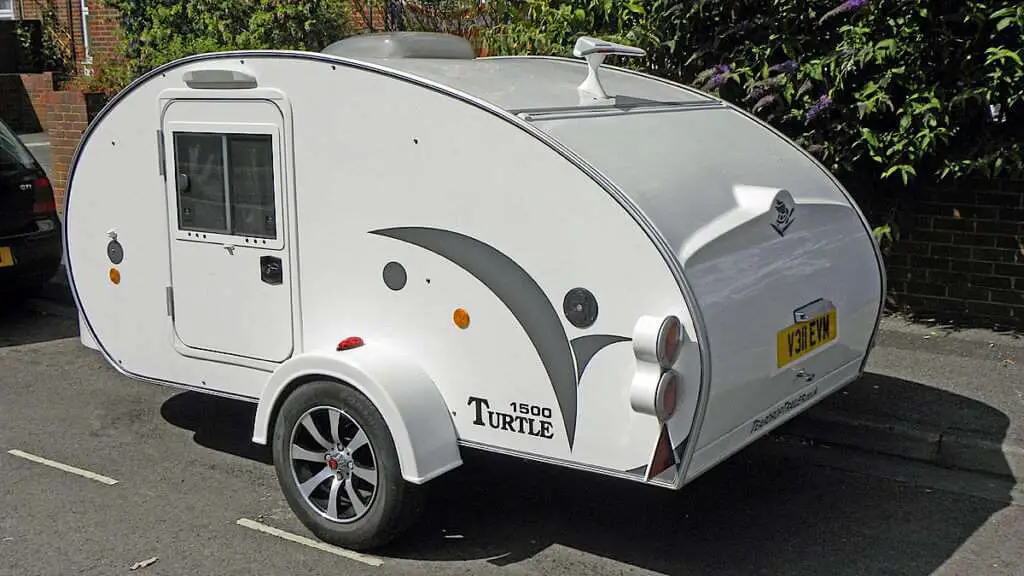 A teardrop camper is a small, lightweight travel trailer that's shaped like a teardrop. Conceived more than 80 years ago, teardrop trailers are one of the oldest forms of RVs. If you were looking for a camping trailer in the 1930s, a towable teardrop trailer would be your best option — It was the only travel trailer that your Ford Sedan could tow.
However, as more powerful vehicles were invented, teardrop trailers became less popular, and in came motorhomes, fifth wheels, and larger travel trailers. But this trendy yet affordable way to hit the road is slowly making a resurgence. And here's why you should get one for yourself.
Why Get a Motorcycle Teardrop Trailer?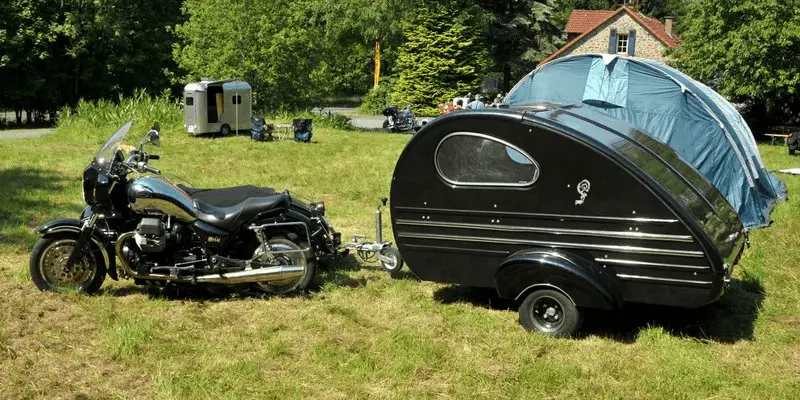 Other than being extra cute, owning a teardrop trailer gives you:
An Inexpensive Way to Travel
Motorcycle teardrop trailers are among the cheapest way to travel.
With a teardrop camper, you don't have to worry about lodging fees. It's cheaper to pay for camping ground than it is to pay lodging fees. Teardrop trailers are also relatively light. Your motorcycle won't need to work so hard to tow; meaning you save on gas.
Maneuverability
Teardrop trailers are the smallest type of travel trailer in the market. They are compact and lightweight, making them ultra-towable. Their small size also makes it easier to find a parking spot. This camper trailer is so light; it's possible to unhook it and roll it in your campsite.
Ample Storage Space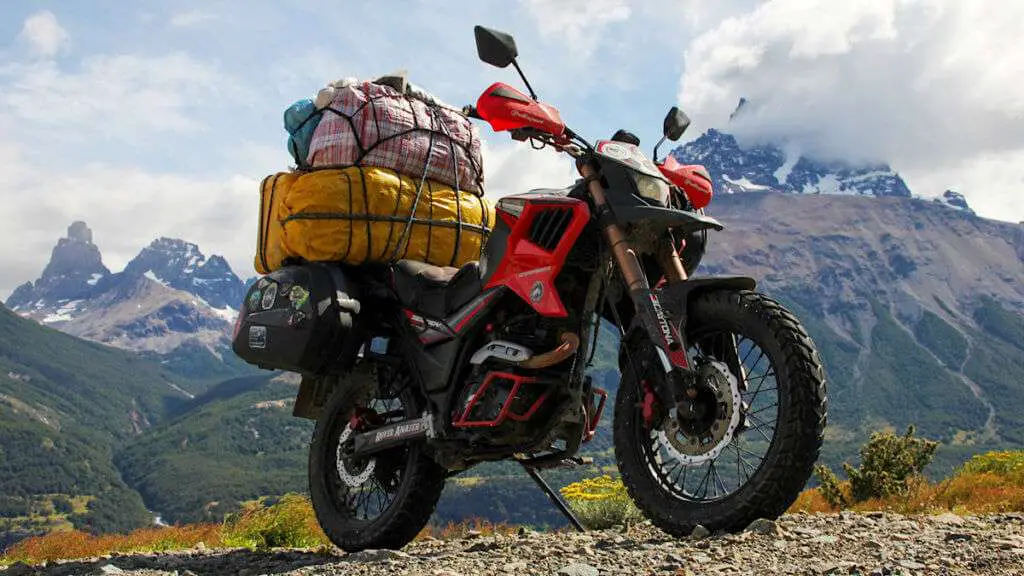 It's a well-known fact. Motorcycles aren't the most generous with storage space. Going for a road trip with a motorbike limits the amount of stuff you can carry on your journey. However, with a teardrop camper trailer, you can carry a few essentials for your road trip.
With a camper trailer, you can bring along your guitar, Bluetooth speaker, more clothing, and cooking equipment. Although you'll have to narrow down to just the essentials, you'll still have more storage than you would if you decided to go for the trip with just your bike.
Comfort as you Travel
Not everyone loves sleeping on the ground. Teardrop camper trailers give you the romantic camping experience without the need for a tent. These travel trailers are designed to provide you with small luxuries during your nature get-a-way.
For starters, the cabin holds a double mattress—You get a snug bed away from home. The kitchen is also relatively big (as big as that of a medium-size camper van). So, if you love cooking, a teardrop camper will be the ideal companion for your motorcycle road trip.
You can also outfit your teardrop camper with AC, TVs, and other electronics to make sure you never get bored during your camping adventure.
Teardrop Campers are Conversation Starters
Let's face it.
Teardrop campers are attractive to look at. They'll always attract people, so be prepared to be the centre of attention at the gas stations, highways, or campgrounds.
On the bright side, you'll always make new friends whenever you go out camping. Your camper trailer will provide you with numerous opportunities to network with different people.
A Sense of Security as you Travel
Worried about snakes, bugs, and other creatures creeping into your bed while you sleep? With a motorcycle camper, you'll feel a lot safer during camping trips.
Most motorcycle teardrop trailers are fully lockable, raised from the ground, and are element proof. No need to worry about the weather, snakes, or insects. The lockable feature also means you don't have to worry about losing your valuables during your next motorcycle adventure.
Easy to Store
Motorcycle teardrop trailers can easily fit in your garage, making them easy and cheap to store. No need to pay parking fees. No need to build an extra shed or parking space.
But why isn't everyone getting a teardrop trailer?
Downsides of a Teardrop Trailer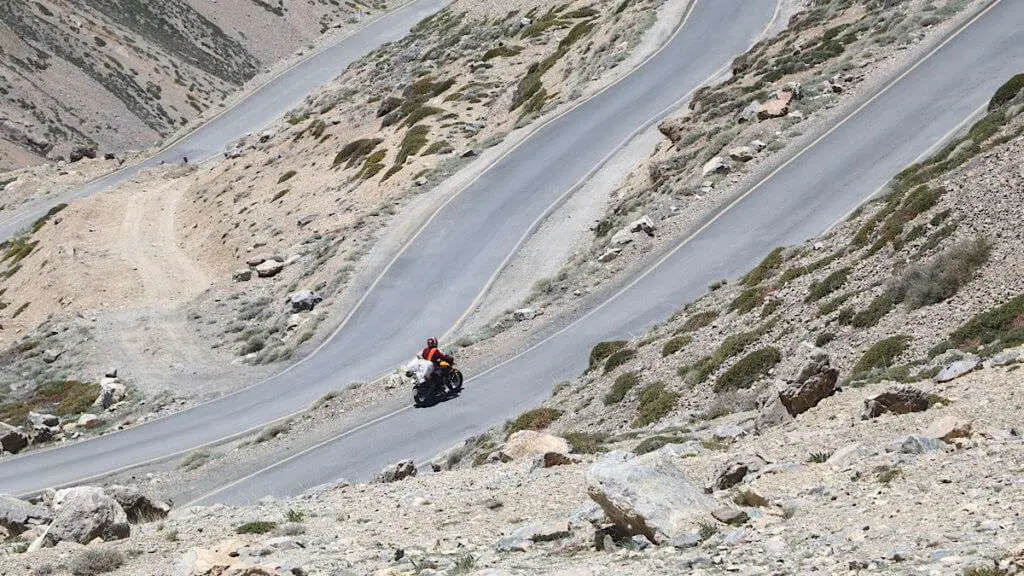 Although they seem fantastic at first glance, these camping trailers have several disadvantages that you need to know about.
For starters, They Have no Bathroom
Unless you carry a solar shower and a portable toilet, you'll have to go to campgrounds, public restrooms, or "go wild."
Teardrop Campers Aren't Suited for Long Travels
Teardrop campers are fantastic for short getaways. Weekend camping trips, weeklong hunting, and fishing trips but nothing more than this. Living in a teardrop trailer full time can be a bit too much.
Limited Storage
Although they provide more storage than you'd get in your ordinary bike, motorcycle teardrop trailers have a limited storage space.
If you're planning on carrying addons, the teardrop camper is not your ideal travel trailer.
How to Choose a Motorcycle Teardrop Camper
Now that you know the benefits and downsides of owning a motorcycle camper trailer, here's what you should consider when choosing the right camper trailer for your next motorcycle adventure.
How Heavy is the Trailer?
Let's face it.
Your bike can only tow so much weight.
So, when choosing a motorcycle camper, look for one that is less than 500lbs. Make sure you know your motorcycles towing capabilities before buying a trailer.
What Are Your Needs?
Do you just need a rustic sleeping space for your next hunting trip, or are you looking to have a few electronics and an AC in your camper trailer? Well, your needs will determine what kind of teardrop trailer you'll get.
Store-bought or DIY?
No products found.
Another factor to consider when choosing your teardrop camper is whether you want to go the DIY route or want a store-bought camper trailer.
If you're handy with a welder, you may prefer to make your own DIY teardrop camper trailer. Just remember to make it less than 500lbs
If you're like me and aren't as handy with a welder, you'll probably opt for a store-bought teardrop trailer.
Ready for Your Next Camping Trip?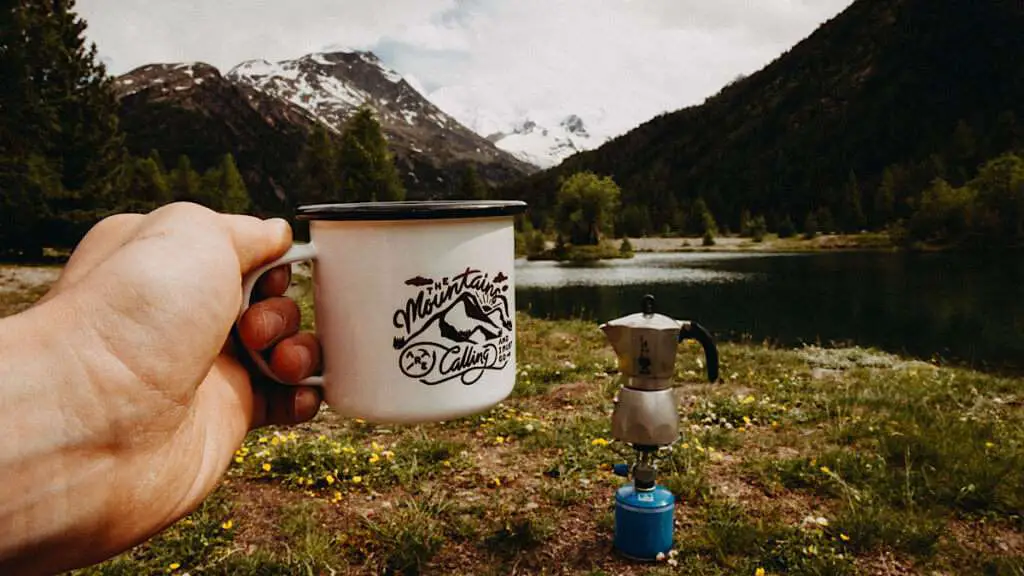 There you have it. All you need to know about motorcycle teardrop campers. So, the next time you're thinking of going for a camping trip, there's no need for the tent (which takes time to set up). Upgrade to a teardrop trailer, to enjoy the camping feel with a dash of luxury.