The Tail Of The Dragon is a mountain pass that runs along the North Carolina-Tennessee state line. Containing 318 curves within 11 miles of road, the trail is the stuff of legends within the motorcycle community (even having been featured in a couple of movies).
The first time I rode the trail, I completed it within 35 minutes. It was one of the most exhilarating things I had ever done.
I felt like I was on a rollercoaster ride- one that I was controlling myself.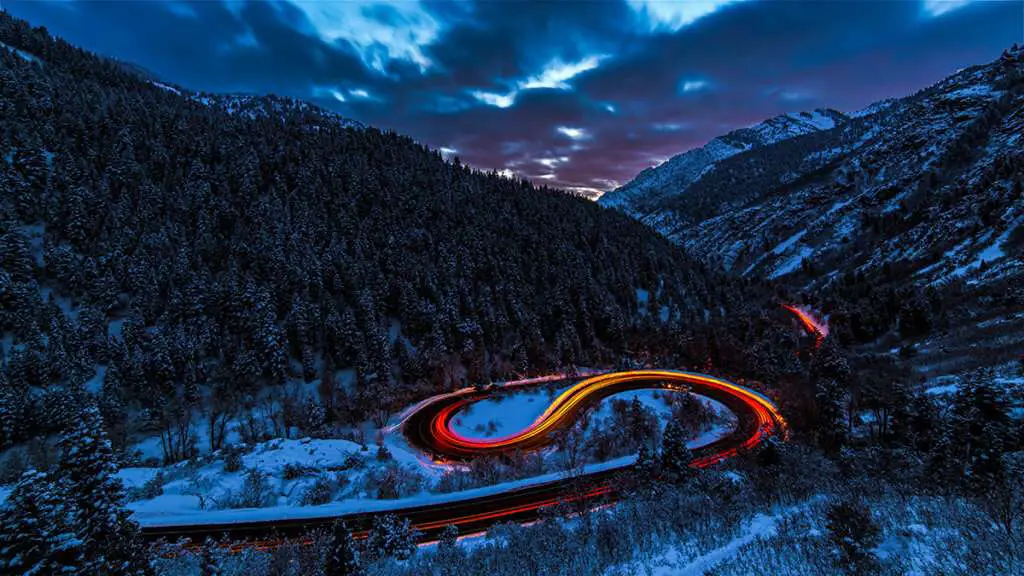 And roughly 10 minutes after the adrenaline dissipated, I almost kicked myself for forgetting to record it.
In a time where making a joke on stage about letting all 400 of your followers know what flavor of Frappuccino you ordered from Starbucks is considered low-hanging fruit by comedians- not recording real stuff like this is downright criminal.
Alright, "criminal" is hyperbole, but you get the drift. 
And that's why dash cams and action cameras are all the rage. Because these are worthy investments that let you relive your memories. Important memories.
Recording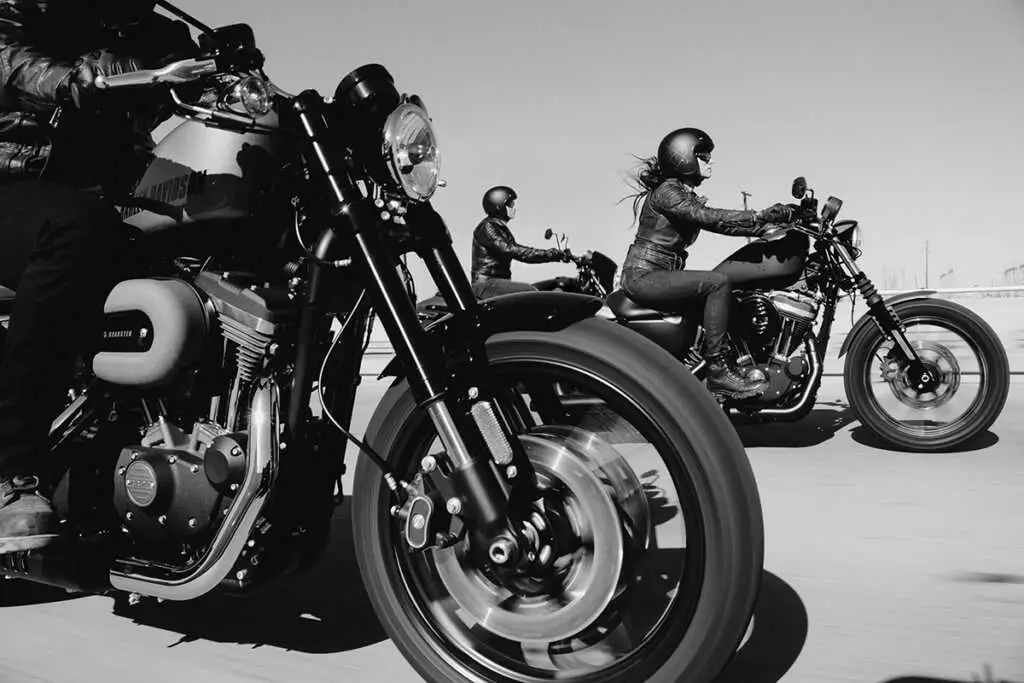 Always have a clear start, middle, and end
I do stand-up comedy as a hobby. I've done about 9 open mics at cafes and bars with dilapidated interiors far. So I'm like, halfway towards getting my own Netflix special.
One piece of advice I've heard from people with a lot more experience than I have is that no matter how good your content is, the joke is going to fall flat unless the audience is aware of your premise.
The premise is the rest of the iceberg that is the foundation of the joke- the 'reason' you're saying the joke. The punchline & tags (the stuff that makes them laugh) is just the tip of the iceberg. What that tip looks like depends on how well you convey the premise.
This technique carries over into other art forms as well. Your work is much more powerful with a setup, beginning, and end.
Like this footage of the Tail Of The Dragon. 
You don't have to document the entirety of the trip. But keep in mind that you're telling a story with the montage you're making.
Editing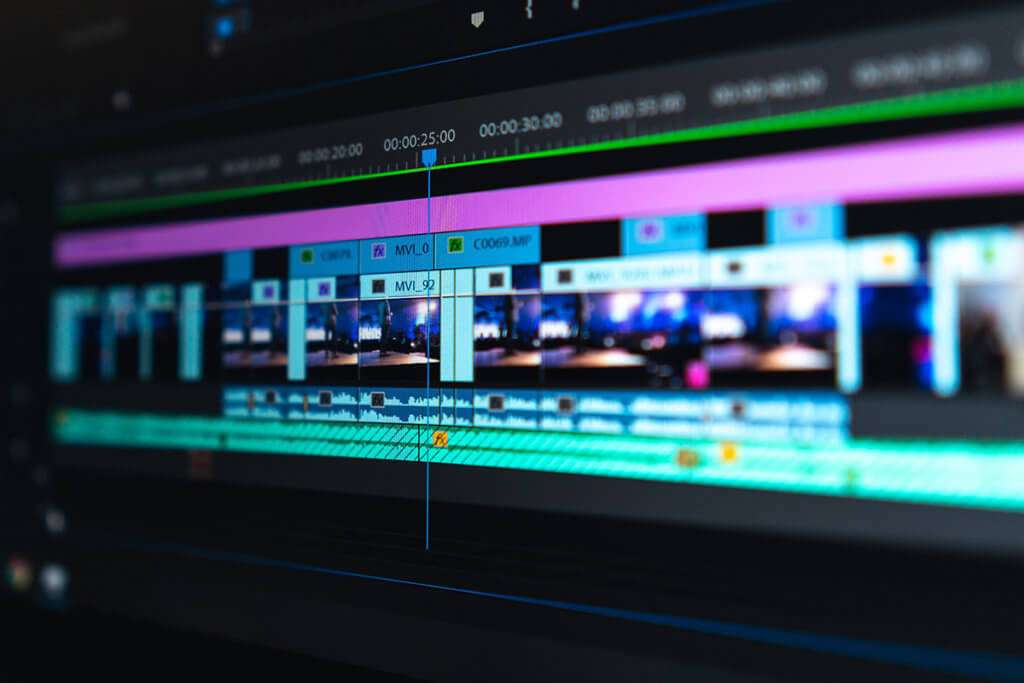 You don't have to be a wizard at Premier Pro to pull together a nice montage (so long as you have good footage).
That being said, it doesn't hurt to organize the clips a little.
Good editing comes with a mixture of intuition, learned skill and personal preference.
For eg. If you're going to have parts of you talking, make sure to have the right amount of high energy between 'guy who keeps forgetting where the mic is' and 'YouTuber pandering to their 14-year-old audience'. Be clear, crisp and concise.
To get into the technicalities, here's an article by someone who knows way less about motorcycles but way more about editing than we do.
Why Dash Cams Over GoPros?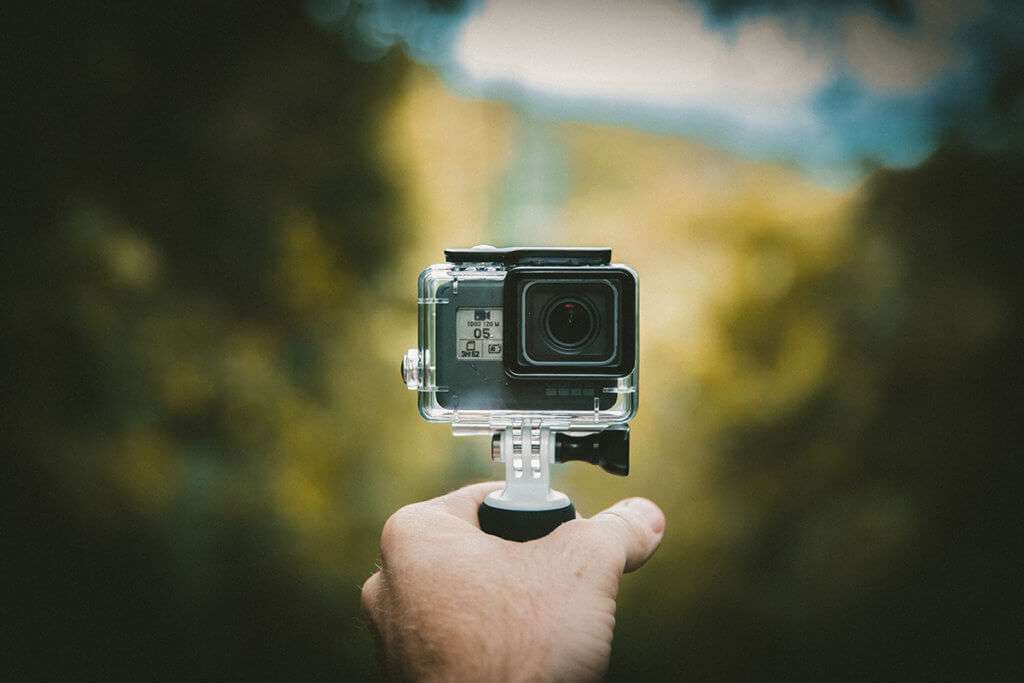 With YouTube heavily marketing the Red Bull Rampage videos, it seems like everyone is buying a GoPro nowadays.
Go Pros are smart, versatile action cameras that offer high-resolution video (depending on how much you spend)- but for recording long-distance trips, they don't square up to the problems dash cams can handle.
For starters, dash cameras are attached to your motorcycle at all times. The recording of footage starts as soon as your vehicle and stops recording only when you stop riding.
They come with 'looped' recording- meaning indefinite storage space (lest you periodically export the recording to an external memory unit) due to the replacement of older footage with newer footage in the memory space. 
They're also built to be much more resilient- with high resistance to extreme temperatures and moisture. This is very important if you're going to be traveling through varying landscapes (and chances are that you will).
They also generally cost less than action cameras (on average).
Go Pros are a fantastic option for short-term recording, but for those of us who go on multiple-week-long tours, dash cams are a boon.
3 Of The Best Dash Cams For Recording Footage
Halocam M1 Motorcycle Dash Camera
Video quality: Present with a 1080p dual lens, the Halocam M1 offers really high-quality motorcycle video footage. Both the front and rear cameras do their job well. 
Distortion due to wide-angle optics is present, but it doesn't really affect the video quality.
Well packaged: All the components are neatly laid out, and easy to single out. The white interior form makes the design look very pretty.
Easy installation: Everything is color-coded. All you have to do is mount both cameras, the switch and GPS unit (and plug the cords accordingly). Very easy to figure out.
For a much more in-depth review, please click here.
Blueskysea DV688 Motorcycle Dash Cam
Video quality: Offering a video quality of 1080p HD footage, the DV688 is a joy to record with. A 130° wide-view with a 6 glass lens and an infrared filter to reduce glare helps massively too.
Waterproof: Thr DV 688 has a waterproof rating of IP67- it can be submerged for up to 1 meter in water for up to 30 minutes. We don't recommend you submerge this in a pool to try this out, but the rating means the DV688 will escape relatively unscathed from heavy monsoons and/ or thunderstorms.
Affordable pricing: For the quality of the video footage provided, the Blueskysea is surprisingly underpriced. 
For a much more in-depth review, please click here.
Innovv K2 

Video quality: Present with the SONY EXMOR R-CMOS sensor, the camera offers incredibly good video quality at 30FPS while operating in the wide dynamic range. 
The Innovv K2 offers some of the best video quality of any motorcycle dash camera.
Sturdy components: The K2 is made up of extremely sturdy, durable components and can take a hit (or many) without any issues.
Easy to install: The layout of the K2 makes it very easy to install.
For a much more in-depth review, please click here.
Conclusions
You should always record as much of your trip as possible- simply because the joy you get going through recordings of your trips is second to only the joy you derive from going on trips.
All memories should be preserved. But some memories should be preserved more than others. Specifically, the ones you make with your motorcycle.
And yes, I just botched a quote from George Orwell to make my point.