The days are getting warmer and the roads are getting clearer. That means it's the season for riding. Riding motorcycles means getting hot and sweaty, something that interferes with our ability to keep our skin looking fresh and our makeup on our faces. Not only does your skin make things difficult, but so does the helmet you'll be wearing.
Can you wear makeup with a motorcycle helmet? It is completely possible to wear both makeup and a motorcycle helmet. The coverage of makeup you can wear will vary depending on the type of helmet you will be wearing and your skin type.
There are some tips and tricks to keeping your makeup on and avoiding the annoying cracking and caking that comes with sweating. But first, we need to look at the type of helmet you will be wearing and just how oily your skin will get.
Wearing Makeup and a Motorcycle Helmet
The struggle to keep your makeup in its place can get really annoying really quickly. It might keep you from wearing makeup at all on the days you plan on riding. But I'm here to tell you that you don't have to put down that powder brush just yet. Let's break this down.
Open-Face Motorcycle Helmet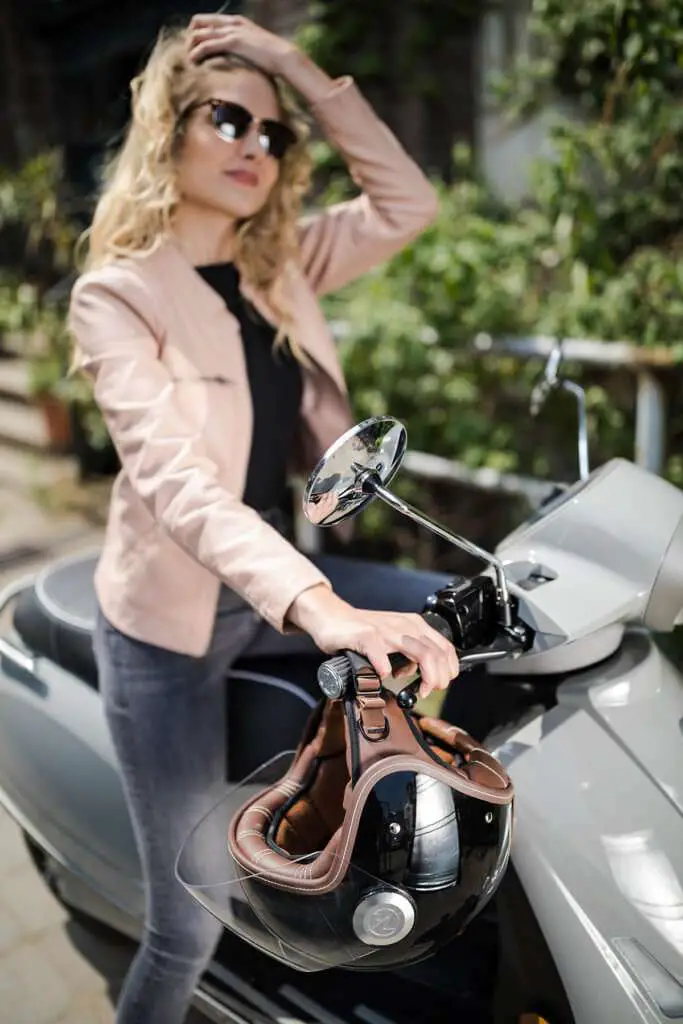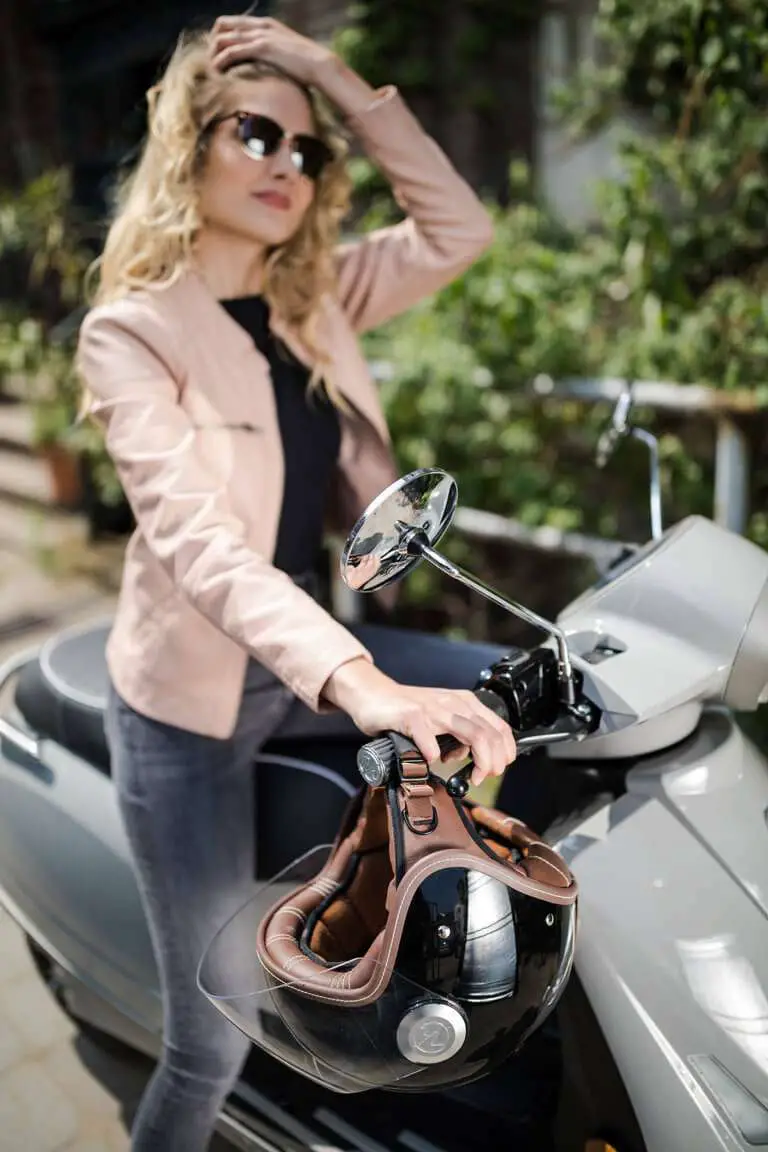 The nice thing about an open face helmet is that it is easier to wear makeup with. It does have its pros and cons though. For example, a pro to this type of helmet is when you put it on, the inside pads don't rub against your cheeks. This will keep your makeup safe from being rubbed off in the first five minutes of wearing your helmet. A con to this type of helmet is that the wind blows against your face much more and can take all but your eye makeup off.
When wearing an open-faced helmet, using makeup that is meant for long and lasting wear is what you'll want to stick with. Using powdered makeup instead of cream can help too because the cream might start cracking and breaking apart well before your powder makeup will. 
Full-Face Motorcycle Helmet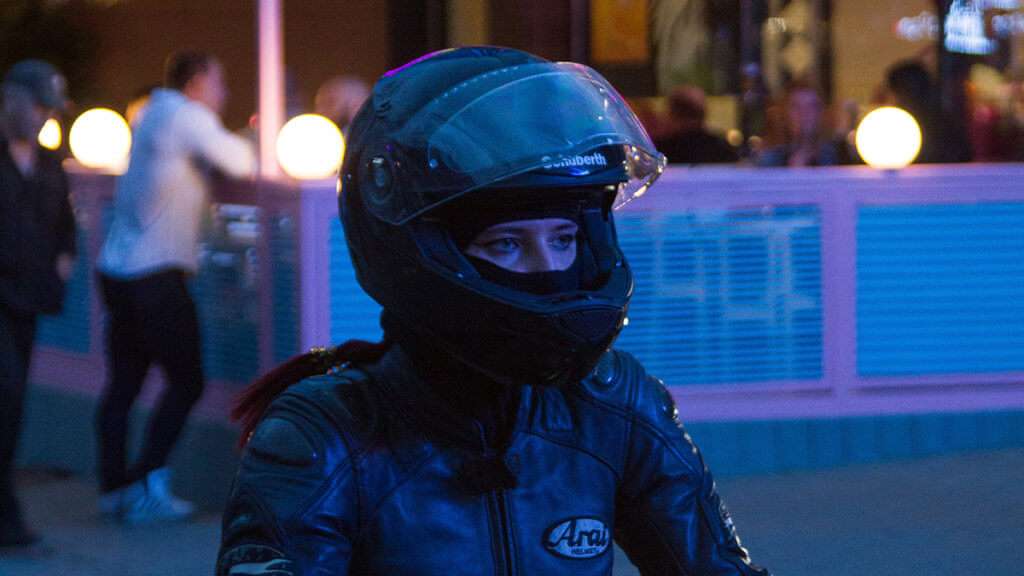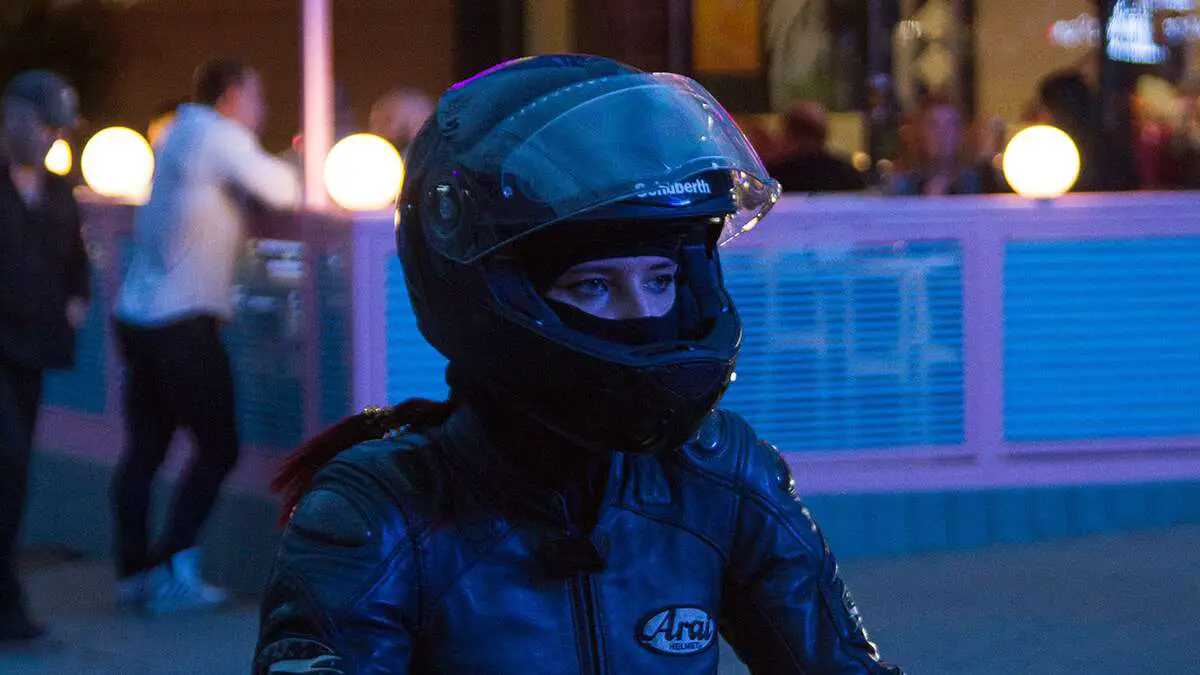 A full-face motorcycle helmet is the best protection you can give your face when riding a motorcycle. When getting in an accident, most head injuries are around the chin and mouth, so a full-faced helmet will be your best shot at protecting your teeth. The problem with that is the padding on the inside of the helmet will rub your makeup right off if you aren't careful. Focusing on areas of the face that will be visible or untouched by the helmet padding, such as the eyes and the mouth area, is the best technique to do when wearing makeup with this type of helmet. 
When applying things to this area like foundation and blush, it's best to keep it light so you don't have bare spots on your cheeks with a full face of makeup. Powder makeup will stay in place better than cream and it will be much easier to clean off the pads. Because if you plan on wearing makeup with a helmet, you will need to clean the pads up later for sure. 
Oily Skin
We all have different types of skin. And keeping makeup on oily skin can already be difficult, but pair that with a helmet and 60 mph winds blowing against your face, things can get a little bit trickier. When applying your makeup for a day on the bike, keep the foundation and powder extremely light on areas that get really oily or sweaty. This is usually around the nose, cheeks, and forehead. When you set with your powder, bake longer in oily spots.
Dry Skin
With dry skin, the problem with wearing makeup with a helmet is the makeup looking cakey. The mixture of sweat and dust separates the makeup on your skin which causes it to look like another layer sitting on top of your skin. It can start to itch and just becomes incredibly uncomfortable. To avoid this, just lightly dust the powder on your face, not allowing it bake. This will seal in your makeup while increasing your chances of flawless, long wear. 
Combination Skin
With combination skin, you really need to know what is going on with your skin. This means you'll need to know exactly where the oily patches are and where your dry spots are. If you don't know where to apply what then you'll likely have areas of your face that will start to crack and fall apart, which will just spread across your skin without a touchup. If you do know how your skin works, simply follow my advice for each skin type on those areas of your skin. 
Other Options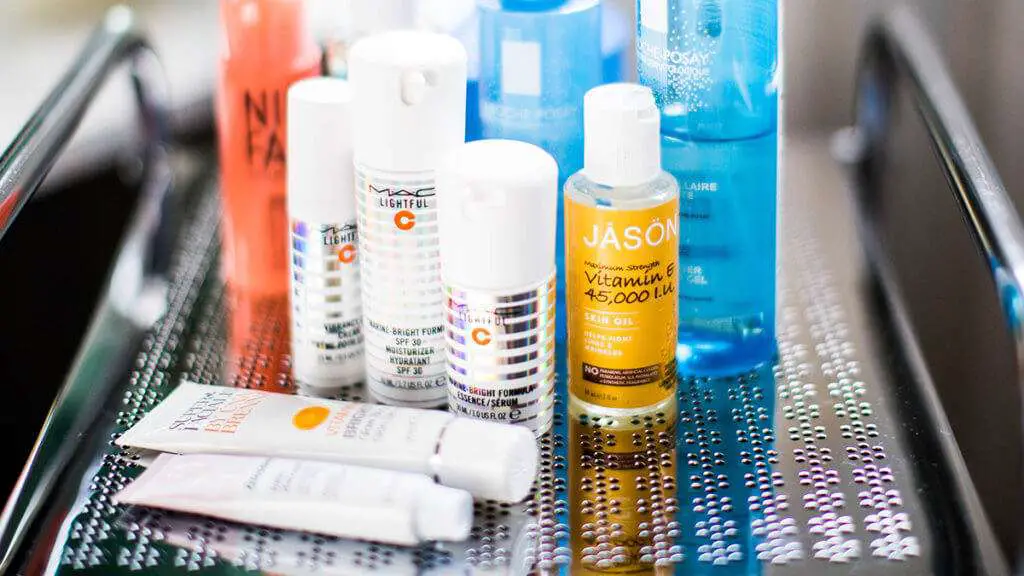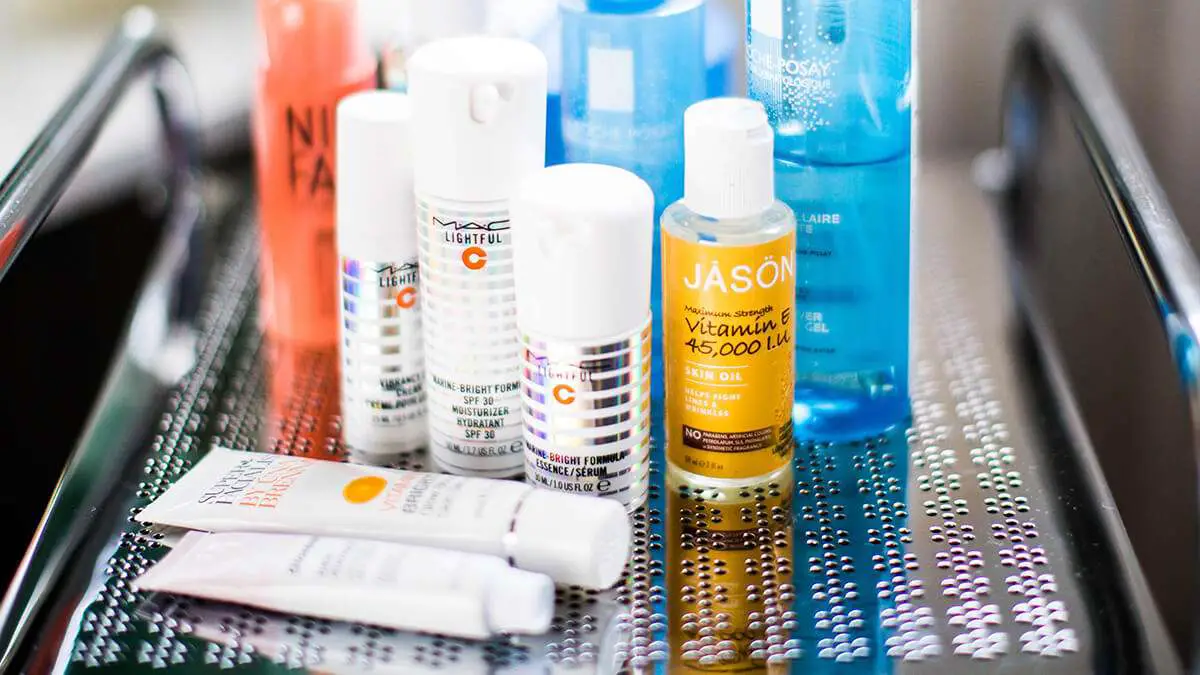 If applying all of this makeup is just too much for you, then there is always the option of BB Cream. It will give you the minimum amount of coverage you need without all of the muss and fuss of applying makeup and worrying about cracking and caking. You still run the risk of losing the cream you applied to your helmet padding, but you can simply carry the cream with you and apply it throughout the day. It will work as a slight foundation as well as a sunscreen. 
If you don't have BB Cream don't plan on going out to buy any, then simply applying your lotion and sunscreen will work too. Keep in mind, this means you won't have any coverage. But you can always apply some light eye makeup, so you aren't completely without makeup. 
One trick a lot of people don't know about is moisturizer. It is important to know that the healthier your skin is, the better the makeup will hold. So, keeping up with a good moisturizer routine will help immensely. Not only that but drinking water and staying hydrated will keep your skin hydrated and healthy. So, water and moisturizer are key in keeping your skin healthy and your makeup looking fresh. 
What Makeup to Use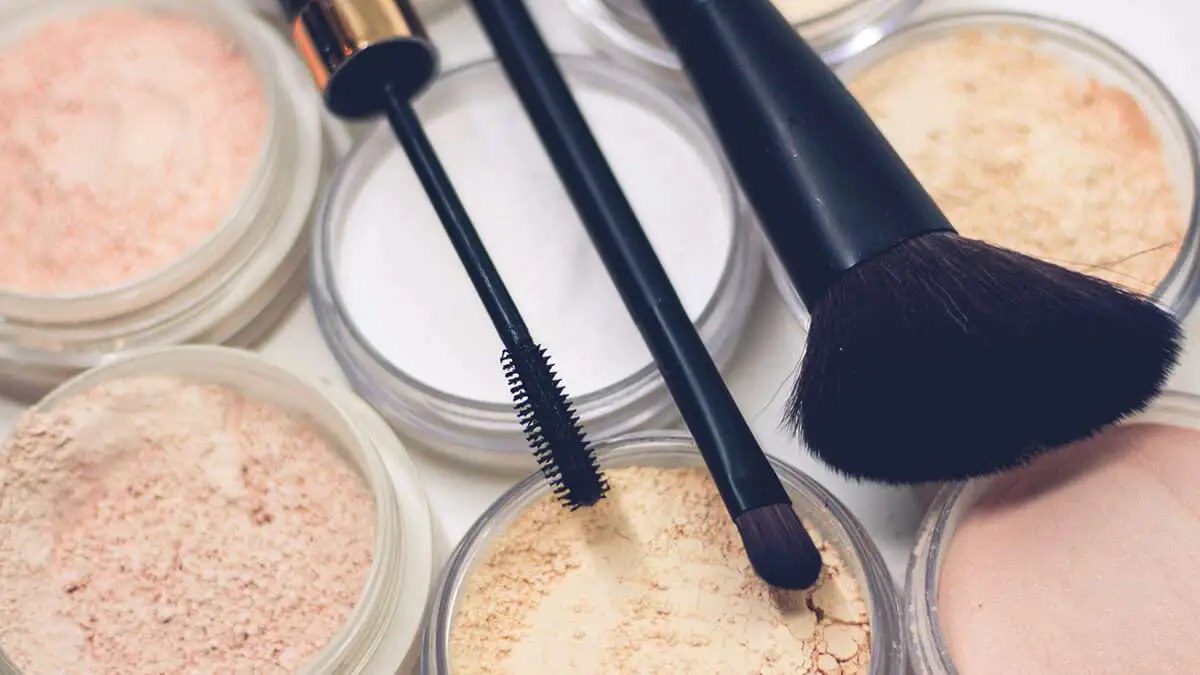 Our picks:
If you want to put on a full face of makeup and are looking for the best stuff to use, you will want it to be long-lasting and waterproof. This type of makeup is made to endure sweat and daily wear which makes it perfect for riding. One of the most important things to use for riding makeup is a good primer. It will help your makeup stick to your skin and last throughout the day. Younique Touch Glorious Primer is one of the best because it's waterproof and smudge-proof.
When it comes to foundation MAC Pro Longwear Nourishing Waterproof is a good one to go with. It is both waterproof and oil-free, so it will work great for those of us with oily skin. Another great foundation is Estee Lauder Double Wear. It is waterproof, heat-resistant, and has a matte finish which makes it the perfect foundation to use for riding. It is claimed to last up to a total of 24-hours, so you should be covered for any late-night rides. 
The Take-Away
Feeling your best is important on and off the bike. The take-away from my entire spiel is that you have to know your skin type to know where to apply your foundation and concealer and focus on your t-zone because that is the area that won't have any contact with your helmet. The only thing you will have to worry about here is the oil and sweat that might pop up.
It is also important to choose waterproof makeup because it is made to last through those hot, sweaty days. A primer that gives you a smooth layer under your foundation will help too because it makes sure no scars or wrinkles show through. 
Once you have the tricks down you won't have to worry so much about cakey or smudged makeup. You will be able to just enjoy the ride and whatever stops you make while you're out. Your makeup is the easy part. Your hair, on the other hand, is a completely different story.