Dr. Chris Leatt was chatting with an acquaintance in the parking lot of the clinic he was working at. The acquaintance was a paramedic who he saw at the hospital occasionally. In the middle of their conversation, another man ran towards the paramedic and said: "Listen, Alan's fallen off and he's not looking good." The paramedic asked Chris to come with him, and the three of them rushed to the area where the biker fell.
Alan lay strewn on the ground, and it looked like he fell over the front of his bike despite riding at a pretty low speed. Dr.Leatt suspected that he had broken his neck- which the autopsy report that came afterward confirmed. Being so close to the clinic, they had all the equipment to try to resuscitate him. Unfortunately, the cervical spine injuries were too severe for any hope of revival. 
Dr.Leatt ended up having to break the news to Alan's family later that day. 
Chris's son who was 4 years old at the time, just started riding his toy electric motorcycle. Alan's death shook Chris Leatt up so much that he decided he was going to do everything in his power to make sure his son would never suffer the way Alan did when he grew up.
That was decades ago. Today, Chris Leatt is a figure wildly revered both in the medical and the motorcycle community, for pioneering the motorcycle neck braces.
Why Neck Braces Are So Effective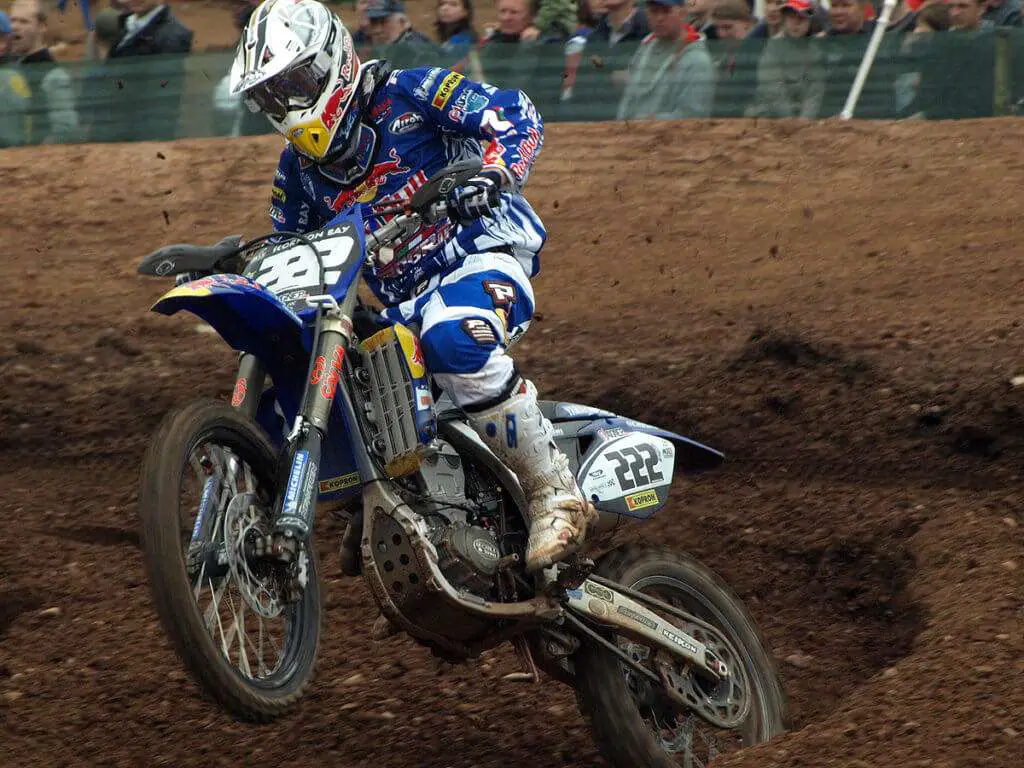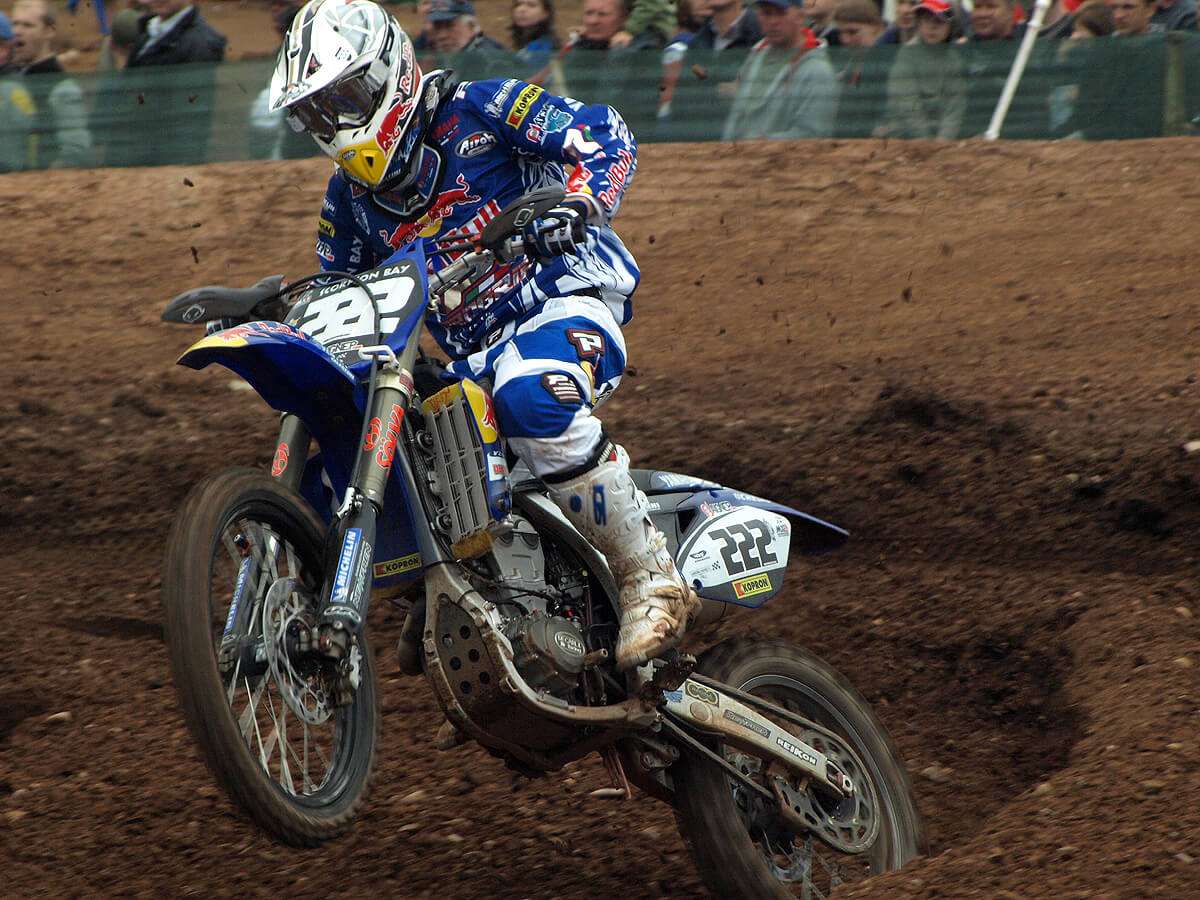 Studies have shown that although helmets are paramount, many fatal injuries sustained in the upper body are also caused by neck injuries.
One particular study showed that approximately one-third of the critically injured riders who survived at least a few hours before death showed serious occult soft tissue neck injuries. 
Partaking in any kind of racing- sport, motocross, ameteur or professional- without a neck brace is dangerous. Period.
And yet so many people do it.
Action Sports EMS, a specialty ambulance service tending to medical emergencies for amateur motocross racing in 5 states in the US conducted a 10-year study on the effectiveness of neck braces.
While conducting the study, they asked many riders why they didn't wear neck braces. Some of the misconceptions found were:
They will break your collarbone.
They restrict movement.
Professional racers don't wear them.
Neck braces are uncomfortable.
They look stupid.
Key word being misconceptions.
The study they conducted involved 8,000 patients, 3803 of whom wore braces and 4,726 who didn't.
Their findings were as follows:
239 cervical spine injuries in those not wearing a brace and only 26 in those who did 
443 riders not wearing braces had clavicle fractures compared to 291 with braces
702 cases of non-critical cervical spine injuries without braces and 109 cases with a brace
Based on these findings, they came to the following conclusions:
Critical Cervical Spine injuries are 89% more likely without a neck brace.
Death from Cervical Spine Injuries is at least 69% more likely without a neck brace.
A non-critical cervical spine injury is 75% more likely without a neck brace.
A collarbone fracture is 45% more likely without a neck brace.
Cervical Spinal Injuries of any kind are 82% more likely without a neck brace
Cervical Spinal Injuries without a neck brace are more severe and require greater care.
How Neck Braces Prevent Injuries
The core concept behind neck braces is the limitation of helmet movement to sustain the least amount of impact. 
Now, 'impact' may not be much of a concern when you're doing 20 on an empty beach road. But it is extremely concerning at high-speed-high-risk events like racing and motocross. So much impact is sustained by your body (and by extension your head and neck) in crashes that it can either cause hyperflexion- when the head is forced down towards the chest- or hyperextension- when the head is forced back causing extension of the spine.
This is why neck braces are so effective in preventing cervical spine/other types of neck injury. The design by nature restricts movement forward, back and side to side. Dr. Leatt also designed neck braces such that if they came into contact with the base of the helmet the impact gets transferred onto the brace and consequently the upper body. As you know, the upper body has a much larger surface area and density and can handle impact much better.
In an interview with PinkBike, Dr. Leatt described it as an alternative load path technology (ALPT) injury. Where some of the force transmitted to the neck in a fall onto your head is redirected safely to other body structures. By reducing the magnitude of the neck force, the likelihood of an injury is reduced.
7 Best Neck Braces And Collars
Best Collars
EVS R2 Race Collar
The EVS R2 is an enhanced race collar that protects against common neck and collarbone injuries. But you don't have to be doing 200 miles on a track to buy this collar. Even for daily commutes, those of you with neck issues (such as degenerative disc disease) will benefit from this.
With a connection loop allowing direct connection to chest protectors, it makes a strong case for ALPT. Slipping it on is very easy, and the liner is removable and washable too.
EVS R3 Race Collar
No products found.
No products found.
The successor to the EVS R2, the R3 race collar features minor enhancements for a minor increase in price. Energy from crashes is dissipated before it gets to the neck.
Just like its predecessor, it also protects against axial compression, hyperflexion, hyperextension, and lateral hyperflexion.
It easily connects to chest protectors and features a removable/ washable liner.
Alpinestars Youth Sequence Neck Roll
While the EVS R2 and R3 are great for adults, those neck collars can only be worn by people 5'4" and above. Fortunately for your younger cousins and children, Alpinestars has a neck roll for kids.
The Youth Sequence Neck Roll features hybrid youth neck protection, with an extended tail for position stability. A Polyurethane based foam forms the core while embedding a hard layer of EVA for energy dissipation. The sections in contact with your shoulders and neck are also very soft for comfort.
The strap closure on the front is easy to use as well. Just like the other two neck rolls, the outer cover can be easily removed for cleaning.
Best Neck Braces
Leatt STX Road Neck Brace
Designed by Dr.Leatt himself, the STX Road Neck Brace is one of the best neck braces on the market. 
CE tested, the brace is designed with Alternative Load Path Technology. The interior of the neck brace is built around a fiberglass reinforced polyamide resin frame, which is great for impact absorption.
The fit can also be optimized to fit with other riding gear (a must for motocross and racing events). For example, the rear wings of the neck brace were designed to accommodate your back armor and the aerodynamic "hump" caused when riding fast. These rear wings can be folded when not in use. Similarly, it also features a jacket zipper relief.
You don't need tools to adjust the brace size. A security feature is present to allow the brace to be safely locked to the motorcycle as well. 
Leatt GPX 5.5 Neck Brace
Just like the STX, the GPX 5.5 Neck Brace was designed by Dr.Leatt as well.
CE tested, the brace is designed with Alternative Load Path Technology. The interior of the neck brace is built around a fiberglass reinforced polyamide resin frame. An engineered collarbone cutout helps keep your helmet and brace away from your most fragile bones.
An injected foam padding on the upper surface is more durable, easier to clean and designed to accommodate custom sticker kits. Airflow ribs in the padding ensure optimum ventilation.
The front and rear sliding SureFit adjusters can be set for your body fit in less than 30 seconds. Without tools. To further optimize fit, the improved CoreFlex rear thoracic strut has an exclusive feature- you can now adjust it to 4 setting angles.
Alpinestars BNS Tech-2 Neck Support
Alpinestars doesn't just design fantastic neck collars. They design fantastic neck braces too.
The construction of the frame promotes improved contact with both the helmet and the upper body upon impact. The former includes extra width to account for different helmet sizes, while the latter features a raised chest to reduce hyperflexion.
A quick-release system allows you to easily remove and adjust your neck brace. The compounded padding distributes the impact force over a much wider area. At the same time, the weight is extremely light due to the low density of compressed EVA. 
Similar to the ALPT design curated by Dr.Leatt, Alpinestars features a rear stabilizer that promotes progressive force relief by dissipating energy loads. It does so by transmitting them across the back and shoulders and away from the areas that can induce cervical spine injuries.
Atlas Air Neck Brace
Atlas may be famous for its world class motorcycle helmets and customer service, but the brand's Air neck brace is relatively unknown because of the niche. 
Designed to mimic natural body movements for the best comfort and stability possible, the Split-Flex frame is one of the best parts of the Atlas Air. With a stiffer chest suspension and increased back support, it does a fantastic job of distributing impact energy.
With a simple push of a button, you can easily wear and remove these braces. Courtesy of the Split-Flex, you're also presented with six positions that allow you to choose from -10, 0, or +10 back support angles in both directions.
The hybrid strap also features the best of both worlds of a chest strap and an elastic X strap. With the comfort of the former and the function and versatility of the latter.